National Football League
National Football League
NFL police blotter not filling up
Published
Apr. 1, 2011 1:00 a.m. ET

Out of 1,900 players in the NFL, the law of averages suggests there will be a few knuckleheads. But six arrests in a month is a very low figure for frustrated football players with excess testosterone, and two of them were repeat offenders, men who like guns, marijuana and the latest codeine buzz. But believe it or not, some of the guys may be innocent once a judge hears their cases.
Plus, the two Eagles who were charged this month -- one for reckless driving and the other for disturbing the peace with loud music -- with infractions that can happen to anybody.
Of the players arrested, talented defensive lineman Johnny Jolly of the Packers, who was suspended for the Super Bowl season for a previous drug charge, has the most to lose, as in his career and future earning power. If there wasn't a lockout, his reinstatement appeal to NFL Commissioner Roger Goodell might have already been heard. But now, he sits in a Houston jail after being arrested with 600 grams of codeine, a mild opiate.
The fact that it's a prescription drug is the problem and now he's facing prison time because he accepted a "pretrial diversion" program back in 2009, which entitled him to a form of probation as long as he wasn't arrested again. Well, now that charge coupled with this latest incident could force a judge to send him to prison. The Packers were actually counting on Jolly this year to replace Cullen Jenkins if there is a season.
Bucs cornerback Aqib Talib, who has admitted to smoking marijuana in the past, has been an off-the-field headache in Tampa Bay – he was suspended for a game last season after an altercation with a St. Petersburg cabbie – and now he faces a felony gun charge in Garland, Texas, for allegedly shooting at the boyfriend of his sister, Saran. According to the Garland police, it was a family affair as Aqib's mother, Okolo, also shot at Shannon Billings, who wasn't hit. Talib, through his attorneys, has denied shooting at Billings.
Bucs GM Mark Dominik said in a statement that "we are deeply troubled by the serious charges filed against Aqib Talib but due to the current labor circumstances, we will withhold any further comment or action."
Of course, several newspaper columnists and fans have told the Bucs to get rid of Talib. But we all know that gifted and very physical cornerbacks are hard to find in the NFL. And like the man said, he may be innocent.
I think the biggest mistake during this lockout was the league dropping health care for the players, especially those who needed it to pay for their drug counseling sessions. If you accept that a person has a problem or an addiction, it is foolish and unsympathetic to interrupt the help that person needs.
Yes, the player pays for such counseling but he also may need the support of his teammates and coaches and those with the teams who help in such instances. Those positive surroundings are gone during a lockout. Anyone who has ever been involved with a drug intervention knows how difficult it can be to convince someone that he/she has a problem with drugs. A good doctor would never turn his back on such a patient.
But the players are supposed to feel the pain during the lockout, like paying for their own health insurance, and those compassionate on the club and league level are hoping that those involved in the drug program are continuing their treatment on their own dime. Because of the confidentiality agreements with the players, there is no way for the league to really know how many players have quit their counseling sessions or continued for that matter.
Three of the arrests have involved firearms. There is the Talib case and then two others for brandishing a gun unlawfully and carrying a concealed weapon. I know many players who own guns, many for their own protection and their families. Yes, some of them may invite trouble by the clubs and events they attend, but many are threatened by the socio-economic times and potentially the communities in which they were raised.
I don't think anyone in the league is surprised by those who have been charged, but I also contend it's a very small fraction of the players and nothing to be alarmed about. If you extend the period by a couple of weeks, two club employees have been arrested for public alcohol offenses, too.
The only concern for the NFL is that the arrests multiply as the lockout extends for months.
I'm an optimistic soul. I believe there will be a football season and something positive will happen in negotiations this month or next.
---
---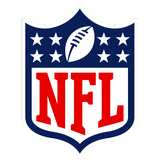 Get more from National Football League
Follow your favorites to get information about games, news and more
---