National Football League
National Football League
NFL players, soldiers discuss concussions
Published
Jun. 14, 2012 9:16 p.m. ET

NFL players and U.S. soldiers have been meeting to discuss concussions, and plan to get together frequently in the future.
Current players such as Arizona star receiver Larry Fitzgerald and Cleveland All-Pro tackle Joe Thomas met last Friday at the Pentagon with former players and coaches, league medical personnel and representatives from the U.S. Army and Marines. The NFL expects to have military members attend team training camps beginning in late July to further exchange ideas.
Players will attend military bases in the future to discuss concussions, as well.
The cooperation between players and soldiers was initiated from several trips Commissioner Roger Goodell has taken with military personnel.
Goodell met last fall with Gen. Raymond T. Odierno, Chief of Staff of the Army, and Gen. Peter W. Chiarelli, Army vice chief of staff. Odierno met with Goodell again last month to discuss progress in the diagnosis and treatment of concussions, head trauma and resultant illnesses.
On hand last Friday among the players were Fitzgerald, Thomas, Steelers safety Ryan Clark, who is a union player rep, and Falcons linebacker Sean Weatherspoon. Former players included receiver Derrick Mason, who retired this week as a Raven; centers Shaun O'Hara and Courtney Hall; running back Brian Westbrook; defensive linemen Hollis Thomas and Mike Rucker; running back Merril Hoge, who was forced to retire because of post-concussion syndrome.
Former Jets and Browns head coach Eric Mangini also attended, as did trainers for the Steelers, Ravens and Redskins.
''The idea is that these are men and women who have shared values and a strong commitment to their team or their unit,'' said NFL spokesman Brian McCarthy, who also attended Friday's meeting. ''They are all focused on accomplishing a mission or winning a game.''
The players and military personnel also talked about treatment of other injuries, ensuring they are seeking and getting proper treatment - and being open with teammates or fellow soldiers who might be hurt and are trying to hide or ignore it.
Equipment and gear also were discussed, particularly helmet technology.
Several players and soldiers mentioned there could be a reluctance to be honest with their peers, but when they hear similar injury or concussion stories from another group that they respect, it's easier to open up.
They should have many chances to do so again.
---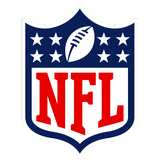 Get more from National Football League
Follow your favorites to get information about games, news and more
---