National Football League
National Football League
NFL middle linebackers lose importance
Published
May. 6, 2011 1:00 a.m. ET

Most pundits correctly predicted that Rolando McClain would go off the board in the top 10 of the 2010 draft, but the former University of Alabama middle linebacker appeared somewhat surprised when the Oakland Raiders chose him with the eighth overall selection last year.
"I really wasn't sure that teams picked middle linebackers that high anymore," McClain said at the time.
McClain, who started in all 15 of his appearances as a rookie, is right.
They typically don't.
From 2001-2010, only six middle linebackers on teams that play the 4-3 front, as opposed to 3-4 "inside" linebackers, were chosen in the opening round. McClain was the lone member of that subset of a half-dozen players selected in the first round who was picked among the top 10. The first "pure" middle linebacker chosen by a 4-3 defensive team in this year's draft was Martez Wilson of Illinois, selected by the New Orleans Saints in the third round, with the 72nd overall pick.
McClain and Jon Beason of Carolina are the only true middle linebackers taken in the first round in the past five drafts. All three linebackers chosen in the first round last weekend were "edge"-type defenders.
Once the undeniable glamour spot on defense — there are 11 former middle linebackers in the Hall of Fame from the modern era of the sport — the position has seemingly diminished in the public eye and maybe in importance as well.
Not since Harry Carson was inducted with the Class of 2006 has a middle linebacker been enshrined at Canton, and the onetime New York Giants star defender actually finished his career in a 3-4. Arguably the last Hall of Fame inductee to have played all or most of his career at middle linebacker was Miami's Nick Buoniconti, inducted with the Class of 2001. At least according to the NFL's compilation of the always- subjective statistic, it's been five seasons since a 4-3 middle linebacker led the league in tackles.
If it seems like the position once defined by tough-guy defenders such as Dick Butkus, Sam Huff, Ray Nitschke, Jack Lambert, and Mike Singletary has waned some in perceived stature, well, it has. Even Singletary, a Hall of Fame member, employed a 3-4 scheme during his tenure as the San Francisco head coach.
"It's kind of become a game of playmakers, and a lot of teams don't consider it a position where you get a lot of big plays," Atlanta middle linebacker Curtis Lofton said. "We may not agree; the guys who play the position definitely don't feel that way. But, right or wrong, it's become the approach of a lot of people in the league anymore."
There are a lot of reasons for the reduction in perceived importance of the middle linebacker position. Primary among them, of course, is the renewed prevalence of the 3-4 alignment, with essentially half of the league playing the front now as a "base" defense. San Francisco star Patrick Willis, a Pro Bowl performer in all four of his NFL seasons, would be a standout in a 4-3 as well, most agree, but he is with a club that prefers the 3-4.
Teams are wary of investing heavily, either in draft choices or money, on a defender who isn't likely to even be on the field on third down. Throw in the reality that colleges aren't producing many pure middle linebackers anymore with the preponderance of "spread" offenses that emphasize matching up with outside speed, and the amalgam of factors has reduced the position's profile.
Baltimore's Ray Lewis, a certain Hall of Fame member in the future, will be forever known as a middle linebacker. But he has played in a 3-4 the last several seasons. The Ravens' scheme hasn't reduced the havoc Lewis can wreak, or the fear in which he is regarded by some opponents, but it still doesn't have quite the same weight as when the 15-year veteran was patrolling the middle by himself.
"There's something old-school about it; you kind of take pride in it," Beason said of playing the middle spot in a 4-3. "I'm sure the change takes a while to get used to."
DeMeco Ryans of Houston, who has played middle linebacker in all five previous NFL seasons, will make the switch to a 3-4 inside spot in 2011. It will be interesting to see how Ryans, coming back from an Achilles injury that limited him to six games in 2010, handles to transition. Not everyone does well with the switch.
In his first two seasons in the league, Jonathan Vilma, who earned Defensive Rookie of the Year honors with the New York Jets in 2004, played middle linebacker. When Eric Mangini replaced Herm Edwards as head coach in 2006, he changed to a 3-4 and Vilma, forced to play with someone next to him, struggled badly. Vilma was then traded to New Orleans, a 4-3 team, in 2008, and has been named to the Pro Bowl in two of his three seasons with the Saints.
Green Bay former first-round choice Nick Barnett (2003) was a very good middle linebacker his first six seasons in the league, but when the Packers switched to the 3-4 in 2009, he struggled. Barnett suffered a wrist injury in 2010, was replaced by Desmond Bishop, and the Packers won Super Bowl XLV with him on injured reserve. Barnett will either take a deep pay cut to stay with the Packers in 2011, or he will be traded or released.
Said Vilma after a game last season: "I think I can play both, but I love the 4-3, and I just feel more comfortable and more productive in it. Some guys probably just aren't able to make the change."
The numbers support that: Vilma has averaged 7.9 tackles per game in the 4-3, and 6.8 in the 3-4. In five seasons in a 4-3, he has 9 1/2 sacks, eight interceptions and nine forced fumbles. The totals for 1 1/2 seasons in a 3-4 scheme: zero sacks, two interceptions and one forced fumble.
Despite the performance of Vilma, who has authored numerous timely plays in his tenure with the Saints, the feeling is that 4-3 middle linebackers tend to be players who stuff the run but don't make many game-altering plays. They are largely two-play guys who fill an inside gap versus the run, then are replaced by a nickel defender on the down that is now considered the game's most important snap. Stephen Tulloch of Tennessee finished second in the NFL in tackles last season, but had just one sack and one interception.
Not since 2007 has a 4-3 middle linebacker registered more than three interceptions. The most sacks by a 4-3 middle linebacker the past two seasons was four. There simply aren't many middle linebackers like Vilma or Brian Urlacher of Chicago or Beason who play all three downs anymore.
"They're still important guys," said Denver coach John Fox, a 4-3 proponent who had both Beason (2007) and Dan Morgan (2001 first-rounder by George Seifert) in his time in Carolina, and who will switch the Broncos back to his preferred front in '11, after two seasons in the 3-4. "But I can understand why some coaches are going the other way. It's definitely the trend."
It's a trend in the draft as well. There are 17 teams that are projected to employ the 4-3 as their "base" defense in 2011, and only four of them figure to have former first-round choices as their starting middle linebackers. Teams are more likely to find middle linebackers in the second round — like Ryans, Lofton, E.J. Henderson (Minnesota), James Laurinaitis (St. Louis), Lofa Tatupu (Seattle) or Barrett Ruud (Tampa Bay) — or even later.
"You've got to be pretty special to play in the middle and have a team take you in the first round anymore," said Indianapolis standout middle 'backer Gary Brackett, an eight-year veteran who entered the NFL as an undrafted free agent.
"Really special."
Around the league
• 'Draftable' players: In most pursuits, "doubling up" on something, increasing the numbers by 100 percent, would be viewed as a positive situation. That wasn't necessarily the case, however, with the NFL draft and the selection of prospects from historically black colleges and universities (HBCUs) last weekend. Of the 254 players chosen, four were from HBCU programs: defensive tackle Kenric Ellis (Hampton, by the New York Jets, third round), offensive tackle Johnny Culbreath (South Carolina State, by Detroit, seventh round), defensive tackle Frank Kearse (Alabama A&M, by Miami, seventh round) and cornerback Curtis Holcomb (Florida A&M, by San Francisco, seventh round). It marked twice the number of HBCU players selected in 2010, when the two-player class represented the lowest ever in the era of the common draft, but was still a modest amount.
"It's not like we've quit going to those schools, but they've just stopped (producing) 'draftable' players," one prominent AFC general manager said. "There are a lot of reasons, but the numbers don't lie."
The Sports Xchange has detailed some of the factors in the past — the impact of integration at the major football schools, recruiting, economics, level of coaching, among them — and the situation isn't likely to improve anytime soon. This marked the 11th year in a row that the HCBU schools had single-digit prospects selected, and the eighth time in that period that there were five or fewer.
The last time the HBCU programs had more than eight players chosen was 2000, when there were 13. In the 11 drafts since then, only 51 players from HBCU schools were chosen, and 24 of those were in the sixth or seventh rounds. There's been only one first-rounder, Arizona cornerback Dominique Rodgers-Cromartie (Tennessee State, 2008), in that period, and just 14 players taken in the first three rounds.
"You just feel like you have to work harder, but, if you do, they'll find you," said Holcomb, the first player drafted from FAMU since 2000. "But it's not easy."
Ellis, in fact, was the lone player chosen from an HBCU school among the top 200 picks. And, the fact is, Ellis would not have been at Hampton were he not dismissed from the South Carolina program for off-field indiscretions. Said Ellis: "I'll always be grateful for the opportunity they gave me (at Hampton) to play there. I won't forget that."
Seems that increasingly, though, the league has forgotten about the HBCU schools.
• Early birds, no worms: Of the 56 underclassmen who forfeited their remaining college eligibility to enter the draft, 14 were not chosen last weekend and remain in that uncomfortable state of limbo with the rest of the undrafted prospects. They can't return to school to resume their careers, and can't be signed as undrafted free agents until the lockout issue is resolved, kind of a double whammy.
"You kind of hammer home to them that they've got to stay in shape, that it's no time now to slack off ... and you continue to do your homework, to check on rosters and see where the best fit is for them," said agent Pat Dye Jr., who represents former Georgia Tech safety Jerrard Tarrant, a player most observers felt would be drafted. "But, yeah, they're in a tough position."
The roster of underclass players includes some prominent names such as Auburn wide receiver Darvin Adams, Florida safety Will Hill, Wisconsin tailback John Clay, Pitt fullback Henry Hynoski and Tarrant.
Said Hynoski, who many ranked among the top two fullback prospects: "All you can do is keep the faith."
Unlike most of the undrafted underclass prospects, Hynoski has earned his degree, in business administration, and figures that, at worst, he might be able to attract an internship for the fall. He'd prefer, though, to be in an NFL camp in the summer, but, like most of the players, has not yet considered the possibility of signing with the UFL as an alternative.
• Green Akers: It probably didn't help that he missed 34- and 41-yard field goals in the team's loss to Green Bay in the playoffs, but sources contend it was some quiet off-field bickering that could end the long career of kicker David Akers with the Philadelphia Eagles. Even though the Eagles designated Akers a transition player earlier in the spring, the team invested a fourth-round choice last weekend on Nebraska kicker Alex Henery. The former Cornhuskers' star has some issues with kicking off, but the Eagles might be able to live with that, more so they can the big, one-year contract they will have to pay to retain Akers.
A 13-year veteran who has been with Philadelphia since 1999, Akers already is among the game's highest paid kickers, and prefers a long-term deal. At 36, he isn't likely to get one. And there is a decent likelihood, NFL sources insist, that Philadelphia will rescind the transition tag and go with Henery instead.
• Staying in school?: As reported by The Sports Xchange last week, cornerback Janoris Jenkins, dismissed from the University of Florida squad last Tuesday after his second marijuana-related arrest in three months, is seriously considering transferring to a lower-division program, where he would be eligible to play in 2011.
Conventional wisdom since Jenkins was banished by new Florida coach Will Muschamp has been that the three-year starter would either enter the NFL supplemental draft in the summer or perhaps attempt to force his way into the league by challenging the draft's legality in court. Both of those remain possibilities, although the lockout could force the NFL to cancel the supplemental draft, typically held in July.
Two sources told The Sports Xchange, however, that Jenkins is leaning toward delaying his entry into the NFL, and that he may prefer to rehabilitate his image before attempting a pro career.
"It's about 50-50 right now that he tries to find a (college) place to play and convince scouts that he's really serious about an NFL career," said one of the sources. The other source termed it a "long shot" that Jenkins would attempt to play in a pro league, such as the UFL or Arena Football League, other than the NFL.
Although Jenkins has sought advice from a number of agents in recent days, and has been approached by a number of player representatives, including a few who told him that litigation might force the NFL to accept him, he has not yet signed with an agent, The Sports Xchange has confirmed. So, at least to date, his remaining college eligibility has not been compromised. Jenkins, 22, is rated in the top three of the 2012 cornerback crop, according to some observers.
• UFL-bound?: One undrafted player who does figure to sign with the UFL, although not an underclass prospect, is former Texas A&M quarterback Jerrod Johnson. The top overall pick in the UFL draft earlier this week, Johnson was rendered ineffective by a shoulder problem as a junior and then lost his starting job as a senior.
"He has to prove to people he's healthy again, and the only way to do that is play, and they're the only game in town right now," agent Jimmy Sexton said. Johnson was chosen by the Hartford Colonials, coached by Jerry Glanville, and the team doesn't really have an established starter right now. Glanville said that 2010 starter, Josh McCown, "couldn't" give him an answer about returning for the coming season, and so he had to move in a different direction.
Sources close to McCown told The Sports Xchange that the much-traveled quarterback prefers to gauge his NFL opportunities. The standard UFL contract calls for a salary of $5,000 per game, but it's believed that starting quarterbacks can earn as much as $12,500 per outing. Players can make an additional $5,000 for qualifying for the championship game, and $6,000 for winning the title.
The experience might be beneficial for Johnson, who is adamant about wanting to play quarterback. A few scouts told The Sports Xchange that Johnson might have had a better chance of being drafted had he not been so insistent about playing quarterback. The onetime Aggies standout was 6-feet-5 1/8 and 251 pounds at the combine, and ran a 4.80 time, and some felt he could perhaps make a team's practice squad as an H-back candidate.
• Line dance I: When the Indianapolis Colts made tackle Anthony Castonzo of Boston College their first offensive line choice in the first round since 1997, it didn't take long for franchise officials to anoint him as the team's new starter on the left side. Some wondered how the team could reconcile having a rookie protect the blind side of Peyton Manning, who figures at some point in the offseason to become the richest player in NFL history.
But the Colts have had a habit in recent years of depending on relatively inexperienced players to escort Manning, and Castonzo, who might actually be the most starter-ready of the half-dozen tackles chosen in the first round last weekend, could be the most talented of all them. In fact, since the abrupt retirement of Tarik Glenn following the team's Super Bowl XLI title in 2006, Indianapolis will have used three different starting left tackles to open a season. Assuming Castonzo stays healthy and is the starter, he will follow Tony Ugoh and Charles Johnson at left tackle.
Ugoh, who is now out of the game, started as a rookie in 2007. Johnson had very little experience at left tackle when he moved in as the starter in 2009. "I know it's a critical job ... but I feel like I'm up to it," Castonzo said. The selection of Castonzo and of Benjamin Ijalana in the second round — the first time the Colts have used their top two choices on blockers since taking Glenn and Adam Meadows in the first and second rounds, respectively, in '97 — could prompt a reshuffling of the line.
Johnson could move inside to guard, and longtime right tackle Ryan Diem could face a challenge as well. The Colts like Jeff Linkenbach, an undrafted free agent in 2010, who was pressed into action at times at left tackle, and feel he can be a force on the right side. Ijalana is most apt to move to guard.
• Line dance II: Since the Miami Dolphins didn't choose a quarterback at all last weekend, the job for now belongs to much maligned incumbent Chad Henne, and the plan appears to be to improve his supporting cast. The refurbishing figures to begin up front, where first-round pick Mike Pouncey will probably move in at center, even though some clubs felt that guard was his best position. Pouncey is the third lineman chosen by the Dolphins since 2004 — the others were tackles Vernon Carey in 2004 and Jake Long in '08 — and coaches seem to feel the line will be the best blocking unit Miami has cobbled together in years.
It may have to be since the odds are long that neither of the team's two veteran tailbacks, Ronnie Brown and Ricky Williams, will return. The plan for now is to turn the position over to rookie Daniel Thomas.
• No "Mo": Since a lot of people in the league felt Tom Modrak was pretty much living on borrowed time since Buddy Nix took over as general manager last year, there was not a lot of surprise this week when the Buffalo Bills dismissed their vice president of college scouting, as part of a remaking of the club's personnel department. But the dismissal of Modrak, a 34-year NFL veteran, probably ends one of the best, if unheralded league careers as a talent evaluator.
In his stints with the Steelers and Eagles, before joining then-Buffalo general manager Tom Donahoe with the Bills, Modrak helped assemble several outstanding draft classes. He was one of the top "diggers" in the league, all the while maintaining a low-key and even-keeled style, and probably never got the credit he deserved.
A few years ago, Modrak seemed to be in favor with Buffalo owner Ralph Wilson, but he took the brunt of the blame for some mediocre drafts the past few seasons, like the choice of end/linebacker Aaron Maybin in 2009, and last week paid the price. The odds are that Modrak will retire, perhaps do some part-time bird-dogging for a team, but the truth is that the league will be the lesser if he departs entirely.
• Taylor-made: Pittsburgh officials appear very confident that the club will be able to retain pending unrestricted free agent Ike Taylor, clearly the Steelers' top cornerback, but it's difficult to fathom the origins of that assuredness. For all of his perceived deficiencies in coverage, Taylor figures to have a pretty healthy market for his services, once free agency begins, even in a fairly average pool of players.
It will not be surprising, given the pricey contract extension Oakland awarded Stanford Routt two months ago, if Taylor draws offers of $9 million per year or more. It will be surprising, though, if the Steelers go to such levels to compete with that kind of money.
This marks the third straight season in which Pittsburgh chose at least one cornerback in the draft - taking Curtis Brown of Texas in the third round and The Citadel's Cortez Allen in the fourth — but none of the youngsters has yet to play well. One of them, Joe Burnett, is no longer with the team. There's not much after veterans Bryant McFadden and William Gay, both of whom struggled in 2010, and losing Taylor would leave a considerable void.
But, its confidence aside, Pittsburgh sure looks like it will lose the eight-year veteran, who will be eligible for unrestricted free agency no matter the resolution of the CBA.
• One-on-one: Noted football factories Bethel (defensive lineman Michael Jasper), California, Pa. (cornerback Tommie Campbell), Florida A&M (Holcomb), Hampton (Ellis), Lehigh (guard Will Rackley), Montana (safety Jimmy Wilson), Montana State (offensive lineman Michael Person), Mount Union (wide receiver Cecil Shorts), Portland State (tight end Julius Thomas), Tennessee-Chattanooga (cornerback Buster Skrine), The Citadel (cornerback Cortez Allen), Slippery Rock (center Brandon Fusco), and Yale (fullback Shane Bannon), each had as many players drafted last weekend as powerhouse Notre Dame (tight end Kyle Rudolph).
• Punts: Ravens officials concede the team took a chance on drafting talented but troubled cornerback Jimmy Smith in the first round. They are confident, though, that the team's veteran makeup, and the locker room presence of established elder statesmen like Ray Lewis and others will benefit the rookie cornerback. ... The Raiders certainly embrace the "need for speed" axiom: The choice of Miami cornerback Demarcus Van Dyke in the third round made it three straight years in which Oakland has taken the player who clocked the fastest 40-yard time at the combine. Van Dyke covered 40 yards in 4.28 seconds. In 2009, the Raiders picked wide receiver Jacoby Ford (4.22), and in 2008, the first-round selection was wide receiver Darrius Heyward-Bey (4.25). ... The selection of defensive tackle Marvin Austin the second round, potentially one of the draft's biggest steals, could prompt the New York Giants to consider offers for five-year veteran Barry Cofield. It remains to be seen just what Cofield's free agency status will be, pending a resolution of the collective bargaining agreement, but he was not all that happy when the team tendered him as a restricted free agent. Remember, the Giants had a trade all but completed with New Orleans last year, but Cofield foiled the deal when he balked at the contract the Saints were offering. ... Washington chose a league-high 12 players last weekend, the franchise's most picks since taking 12 in 1985, when the draft was 12 rounds. In the 17 seven-round drafts 1994-2010, Washington chose five or fewer prospects four times. They picked seven or more players just seven times. ... Congratulations to good buddy Bob McGinn of the Milwaukee Journal-Sentinel, for his selection as the McCann Award winner by the Pro Football Writers. McGinn, who has covered the Packers for 32 years, has long been the best and most diligent beat writer in the country. ... Grabbed by Jacksonville in the fourth round, wide receiver Cecil Shorts was the highest Division II player taken since Tennessee drafted Wisconsin-Stout cornerback Tony Beckham in 2002, also in the fourth round. ... It was noted in this space several weeks ago that the Broncos' John Fox would make a big push to land potential Carolina unrestricted free agent Charles Johnson, who registered 11 1/2 sacks at left end in 2010. But with the choice of Von Miller with the second overall pick in the first round last week that seems less likely. Miller will probably play the strong-side spot in Fox's 4-3, but the Broncos seem satisfied with the undersized pair of Elvis Dumervil and Robert Ayers, both linebackers in the 3-4, at end. Fox, who has had success in the past in getting solid production from undersized ends, is focusing in on improving a pass rush that generated only 23 sacks in 2010. ... While the Broncos seem to have cooled on the potential pursuit of Johnson, don't rule out the Falcons if the collective bargaining agreement permits the four-year veteran to become an unrestricted player. Last week, The Sports Xchange identified Minnesota veteran Ray Edwards as the defender Atlanta had tabbed as its most preferred free agent target - provided, again, that Edwards is unrestricted - but Johnson is the Falcons' fall-back guy at left end. ... Tampa Bay has no plans for future knee surgery to address the knee problems of second-round pick and possible draft steal Da'Quan Bowers. But some Bucs officials feel that the former Clemson standout defensive end will be used more as a situational rusher, than an every-down player, as a rookie. ... With the switch back to a 4-3 in 2010, a lot of NFL observers are curious to see just how the Cleveland Browns use first-rounder Phil Taylor, the former Baylor behemoth a lot of scouts felt was best suited to the 3-4 nose tackle spot. The Browns, however, feel that Taylor and incumbent nose tackle Ahtyba Rubin will transition well to the 4-3 and provide solid inside push.
---
---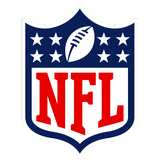 Get more from National Football League
Follow your favorites to get information about games, news and more
---