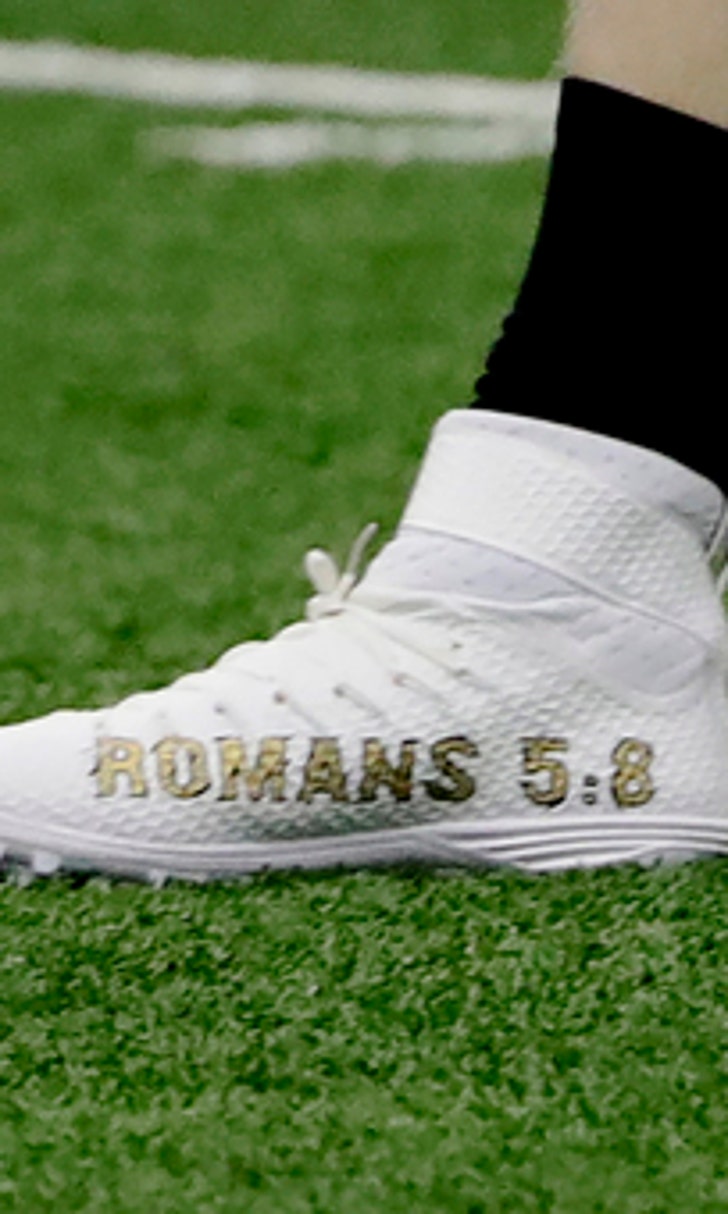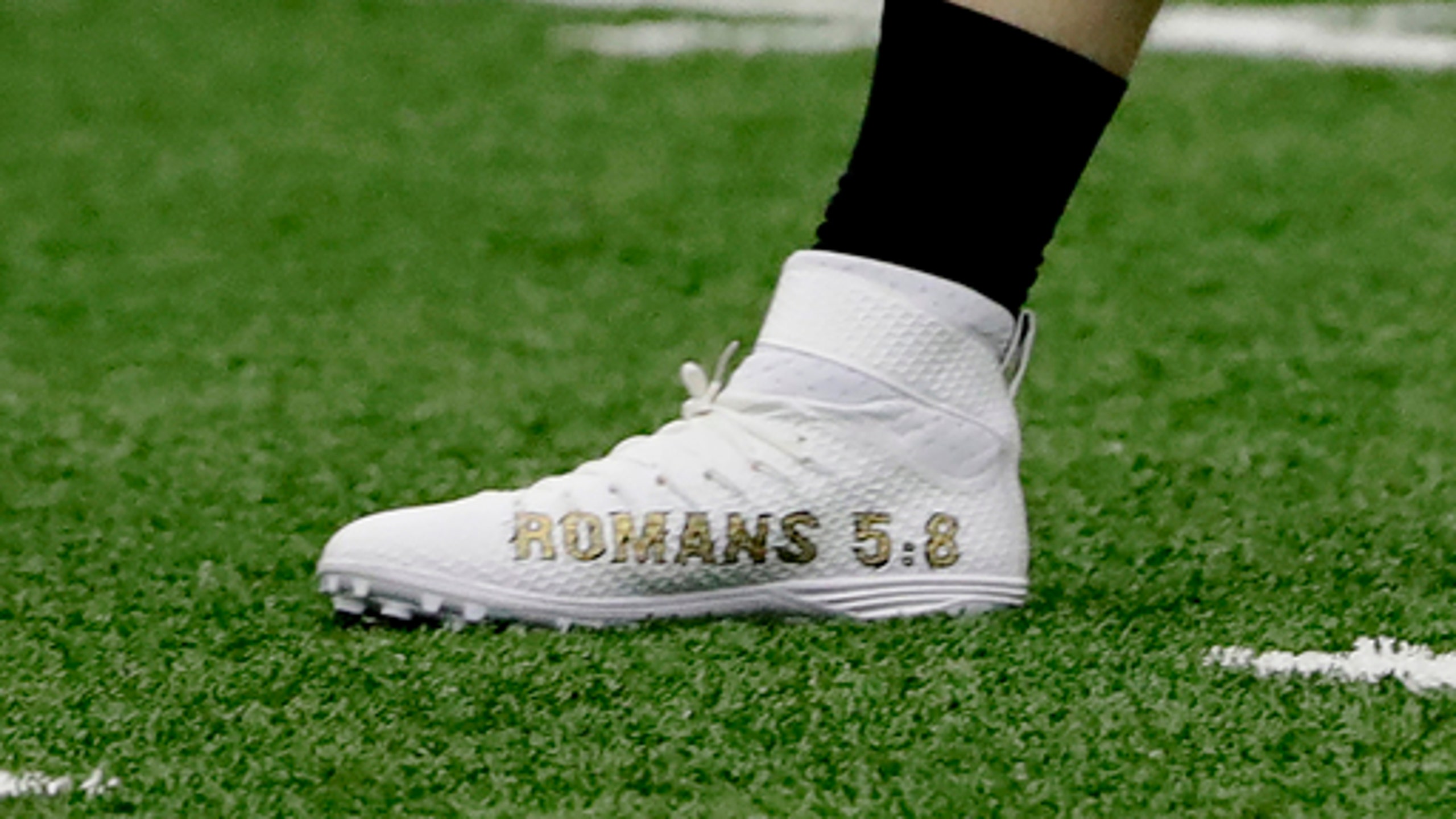 NFL lets players show off creativity, cleats, causes
BY foxsports • December 2, 2016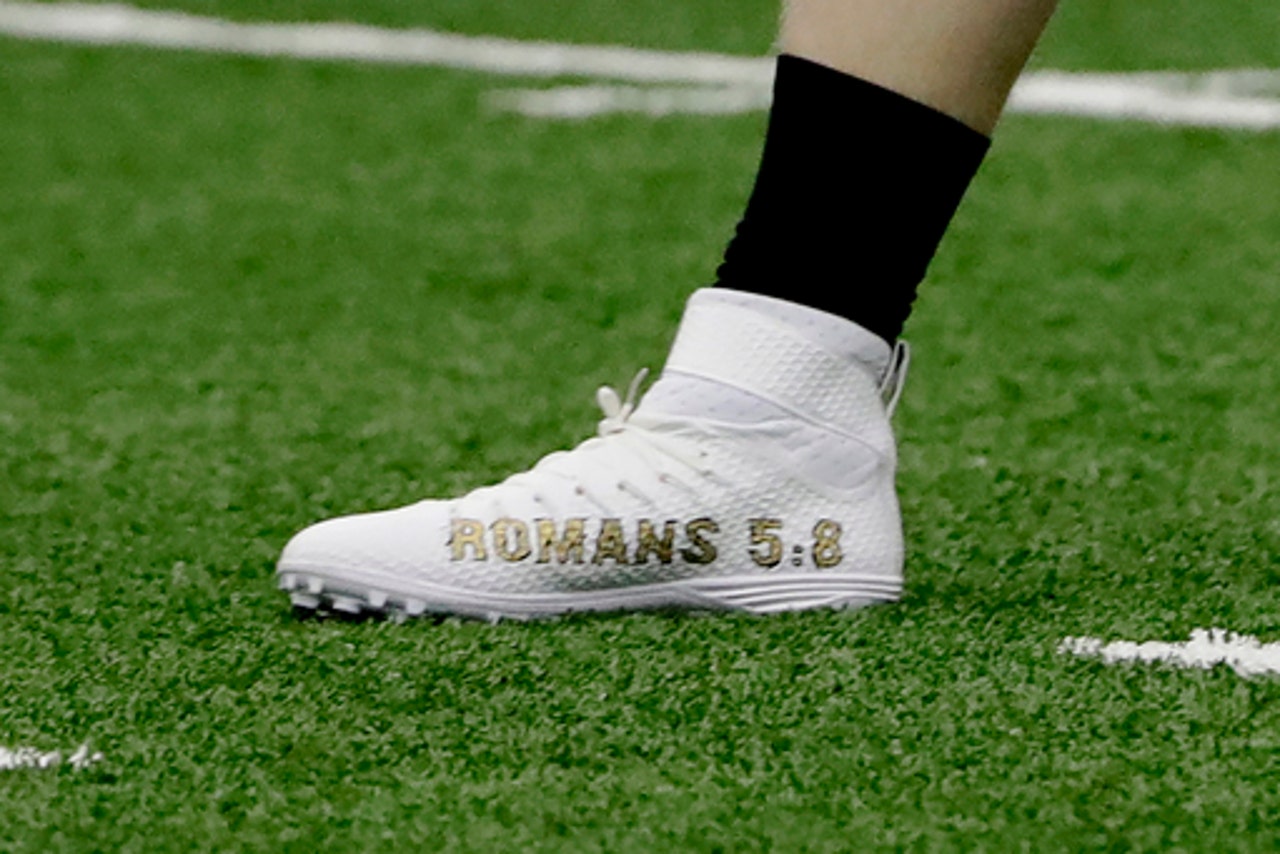 DENVER (AP) Players wearing calico cleats during NFL games this weekend won't have to worry about the league's fashion police flagging them for fines over their choice of footwear.
More than 500 players will lace up customized cleats reflecting their charitable causes during Week 13 as part of the league's "My Cleats, My Cause" campaign. Afterward, the stylish shoes will be auctioned to raise money for those charities.
''One of the great NFL traditions is how our players passionately support important causes in their communities and around the globe every year,'' NFL Commissioner Roger Goodell said. ''They are incredibly creative by nature so we are not surprised how they are seizing the opportunity this week with expressions of their charitable commitments on their cleats, online and through social media.''
This marks the first time players can wear custom cleats during the game without facing fines.
''I'm excited,'' said the always fashionable Von Miller, who will wear black-and-white cleats flecked with letters from an optometrist's eye chart to highlight Von's Vision, which provides eyeglasses to underprivileged youth.
''Especially in a cookie-cutter league, you've got to wear your uniform a certain way, your socks a certain way, your helmet, gloves, everything a certain way,'' said Miller, a star linebacker for the Denver Broncos. ''To have an opportunity to express yourself through your cleats is pretty dope.''
Miller, who sports a tattoo on his left arm honoring his longtime sponsor, Adidas, wears custom cleats every week that are designed by Los Angeles artist Kickasso . But he only wears them during warmups because NFL rules prohibit players from wearing shoes during games that are not black or white with a team color.
Miller debuted the Kanye West-designed Adidas Yeezy cleats while stretching on the field before the season opener, and then switched to a different pair of shoes 90 minutes before kickoff, as required. Houston receiver DeAndre Hopkins wore his pair of Yeezy's in the popular turtle dove color during a game and said he was fined $6,000 by the NFL. He said he'd only wear them again ''if Kanye wants to pay the fine.''
Hopkins won't have to worry about that this weekend when he'll wear custom cleats to raise awareness for domestic violence.
Players are increasingly wearing custom-designed cleats before games to make a statement, fashion or otherwise.
Giants receiver Odell Beckham Jr. has worn ''Back to the Future'' cleats advertising hover boards among his many other creative designs. Washington wide receiver DeSean Jackson wore cleats in a game with a yellow ''caution'' tape design in violation of league rules.
The king of the specialized shoes is Steelers receiver Antonio Brown, whose custom cleats have featured images of his kids, Muhammad Ali, Arnold Palmer and Jose Fernandez. Some have run afoul of the league's rules, like the ones with his children, which he was told to take off at halftime.
Brown's cleats this weekend highlight Big Brothers, Big Sisters, and teammate Ben Roethlisberger is joining in on the footwear fun to raise awareness for police and fire departments with K-9 units and service dogs.
Many players worked with Nike, Under Armour and Adidas to design the cleats they'll wear in games this weekend. Others used their own designers. The Giants and Texans worked with an independent customizer to design cleats for their players.
Greg Olsen's cleats will raise awareness for congenital heart defects by telling the story of his son, T.J., who survived a heart defect as a baby. Eric Berry's tell the story of his battle with cancer and are designed to help raise awareness for Hodgkin's Lymphoma. David Johnson's cleats promote an anti-bullying initiative.
''I think it's a great thing,'' Roethlisberger said. ''I think it's an awesome opportunity for guys in the NFL to showcase a foundation, a cause, whatever it is. There are so many great causes out there people don't know much about. Obviously the league puts its stamp on one or two things but there's so many things out there guys want to be known and want to be made aware of a cause or opportunity or whatever and this is an awesome opportunity to do it.
''I hope the league will continue to do it.''
---
AP Sports Writer Will Graves contributed to this report.
---
For more NFL coverage: http://www.pro32.ap.org and http://www.twitter.com/AP-NFL
---
Follow Arnie Melendrez Stapleton on Twitter: http://twitter.com/arniestapleton
---
---