National Football League
National Football League
NFL gives player benefits program $177M
Published
Mar. 30, 2011 1:00 a.m. ET

NFL owners will pay $177 million on Thursday to complete their contributions to the player benefits program for the 2010 season.
That payment will bring the total amount funded by the 32 teams for 2010 to $245 million. It is a payment the league has made by the end of March each year under its collective bargaining agreement with the NFL Players Association.
The CBA expired on March 11 and the NFLPA dissolved as a union. The league then locked out the players.
Ownership contributions fund player benefits that include the pension plan, group medical insurance, the disability plan, and the ''88'' program for retired players with dementia or related conditions.
NFLPA executive director DeMaurice Smith recently said the league contributes ''zero'' to former player pensions. But the league said Wednesday that in the past 10 years the owners have contributed more than $2.7 billion toward various NFL benefit plans for current and retired players.
Future pension payments have been an issue in the failed contract negotiations that led to the current lockout. The players' association has noted the NFL paid $10 million less per club in benefits in 2010 compared to 2009. Under the rules negotiated for the uncapped 2010 season, though, some money was shifted from benefits to salary.
NFL owners will deposit the $177 million with BNY Mellon, an investment services company based in New York.
On Monday in Minneapolis, four former NFL players, including Hall of Fame defensive end Carl Eller, sued the league in hope of joining current players in their antitrust fight to halt the lockout. Their lawsuit seeks class-action status on behalf of all retired or former NFL players who receive health, retirement or other benefits from the league or its subsidized plans, arguing those benefits will be jeopardized by the loss of NFL revenue in an extended lockout.
Shawn Stuckey, an attorney for the former and future players, said he intends to ask the court to combine the retirees' lawsuit with the antitrust suit filed by Tom Brady, Drew Brees, Peyton Manning and others.
Earlier this month, NFL Commissioner Roger Goodell sent a letter to every current player in which he cited ''enhanced retirement benefits for pre-1993 players'' as part of the league's last offer to the NFLPA before talks collapsed.
''More than 2,000 former players would have received an immediate increase in their pensions averaging nearly 60 percent, funded entirely by the owners,'' Goodell wrote.
---
---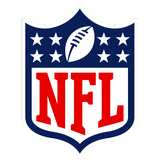 Get more from National Football League
Follow your favorites to get information about games, news and more
---