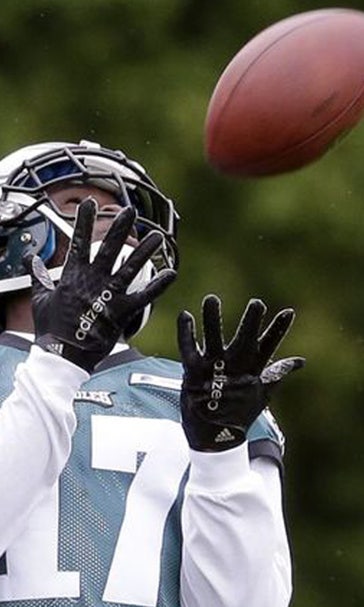 NFL Exec: Eagles' Nelson Agholor is a No. 1 wide receiver
July 7, 2015

First-round pick Nelson Agholor worked almost primarily with the second and third team offenses during the Philadelphia Eagles' spring practices. Jordan Matthews, Riley Cooper and Josh Huff all worked ahead of him. According to one NFL executive, this won't be the case for very long.
"He should be good, real good,'' the executive said to Mark Eckel, of True Jersey. "I'd bet on him.'
"He'll come in and produce right away,'' the executive said. "He has the right mentality and just a great approach to the game. He's going to help them. And in that offense, he'll put up numbers.''
The exec believes that Agholor's arrival will also help Matthews reach a higher level of play.
"I look at Matthews as a good receiver, very solid in every aspect, but not a No. 1 guy," the executive said. "Agholor is a No. 1. So now Matthews won't have that pressure on him. They'll be good together."
Agholor has all of training camp to prove that he belongs on the field. After seeing Matthews take over a large role as a rookie in the Eagles' offense in 2014, and with the departure of Jeremy Maclin, Agholor can certainly carve out a big role in 2015.
(h/t True Jersey)
Photo Credit: Getty Images
---
---