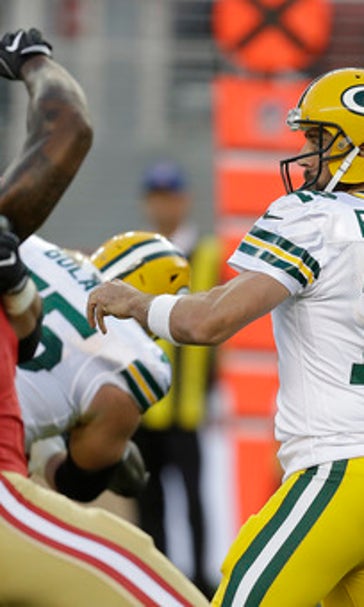 NFL 2016: Vikings start division spotlight, with new stadium
August 30, 2016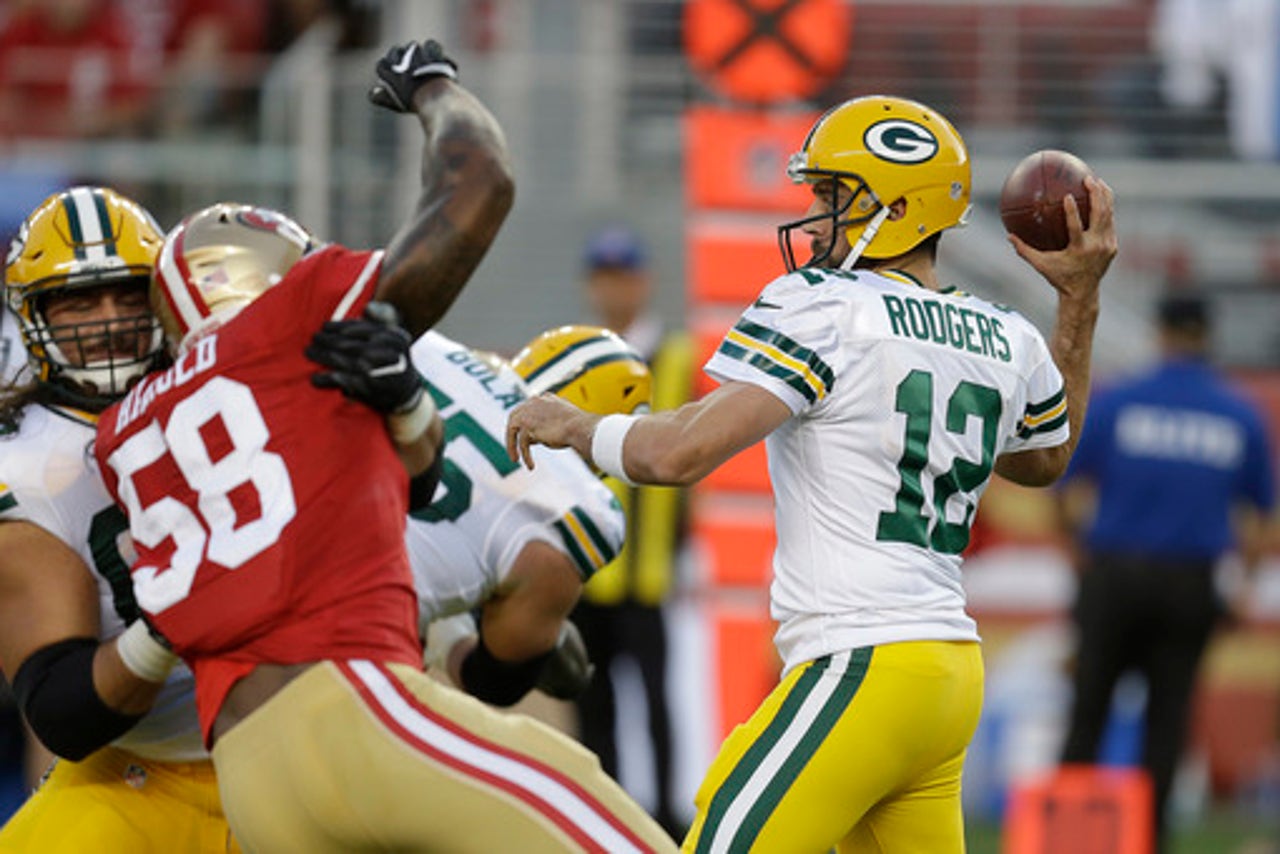 Minnesota has a gleaming new stadium. The Vikings are division champions for the first time in six years.
The headlines have a purple shade, as a 15th season together since the league's most recent realignment dawns in the NFC North.
Ah, but there's still plenty of green, or rather Green Bay, painting the horizon.
Aaron Rodgers and the proud Packers have wide receiver Jordy Nelson back from the ACL injury to his right knee that kept him from playing in 2015, aiming for repossession of the title.
Rodgers came back a little leaner after some changes to his diet, recharged for another run at a Super Bowl trophy he's touched once, after the 2010 season.
''My 12th season, all with the same team, it's exciting,'' said Rodgers, who will turn 33 on Dec. 2. ''It actually gets a little sweeter I think every single year.''
Dethroning the Vikings would sure be delicious. Fittingly, the Packers will be the opponent on Sept. 18 for their regular-season opener at U.S. Bank Stadium in front of a crowd of 66,000 and a Sunday night national TV audience.
''We welcome pressure,'' Vikings quarterback Teddy Bridgewater said. ''That's one thing about us here, that the guys don't back down from challenges.''
Keeping up with Minnesota and Green Bay will be a challenge for Detroit and Chicago, with the Lions trying to avoid replicating that 1-7 start in 2015 and the Bears burdened by a five-year absence from the playoffs.
Here's a quick glance around the NFC North as this Great Lakes states quartet gets ready for the regular season:
UNDER COVER
The Vikings have moved back inside after a two-year stint at the University of Minnesota while their $1.1 billion, ship-shaped, see-through venue was being built. The gawking will likely go on all season, with the translucent, space-age roof and the ground-to-ceiling glass on the front side giving the enclosed stadium an outdoor feel.
Bridgewater, who's entering his third year, ought to benefit from the controlled climate. After ranking in the bottom third of the league in most of the major passing categories in 2015, Bridgewater has begun a critical season on a team with elite expectations. Signing left guard Alex Boone and drafting wide receiver Laquon Treadwell were important moves made with an eye toward providing the young quarterback with more support.
DIGGING IN
To take back the division title they've won eight times in 14 years, the Packers need some improvement on defense. Linebacker Clay Matthews has moved back outside to his natural position, after a solid performance playing inside to fill in.
That has put the spotlight once again on the men in the middle, a position that has often been in flux during the past decade under coach Mike McCarthy.
Jake Ryan and Sam Barrington are the expected starters for now. Ryan cracked the starting lineup down the stretch as a rookie fourth-round draft pick, and Barrington has been working his way back from a foot injury that cost him most of the season. The Packers ranked 21st and 23rd in yards rushing allowed in the NFL the past two years.
AIR BEARS
Alshon Jeffery was the only player who topped 500 yards receiving for the Bears last season, and calf, hamstring, groin and shoulder problems limited him to nine games. The seventh pick in the 2015 draft, Kevin White, missed his rookie season because of a stress fracture in his left shin. That left Jay Cutler without much to work with in the passing game.
With stalwart running back Matt Forte and talented tight end Martellus Bennett gone, there'll be even more onus on Jeffery and White to not only stay healthy but produce like a top-flight tandem. Jeremy Langford will be the featured runner, now that Forte has joined the New York Jets.
GETTING GROUNDED
Detroit's replacement of Calvin Johnson, following the star wide receiver's surprise retirement at age 30, will be under scrutiny all fall. Newcomers Marvin Jones, Anquan Boldin and Andre Roberts, who have 25 seasons of experience in the league between them, are getting settled with quarterback Matthew Stafford to supplement Golden Tate.
Running back Ameer Abdullah, along with third-down standout Theo Riddick, is really the one to watch, though. The Lions ranked last in the league in rushing yards last season when Abdullah was a rookie. Offensive coordinator Jim Bob Cooter, under whom Stafford thrived after a midseason change, has been tasked with establishing better balance.
PREDICTED ORDER OF FINISH
Packers, Vikings, Lions, Bears.
---
Online:
AP NFL website: http://www.pro32.ap.org and AP NFL coverage on Twitter: http://www.twitter.com/AP-NFL
---
---