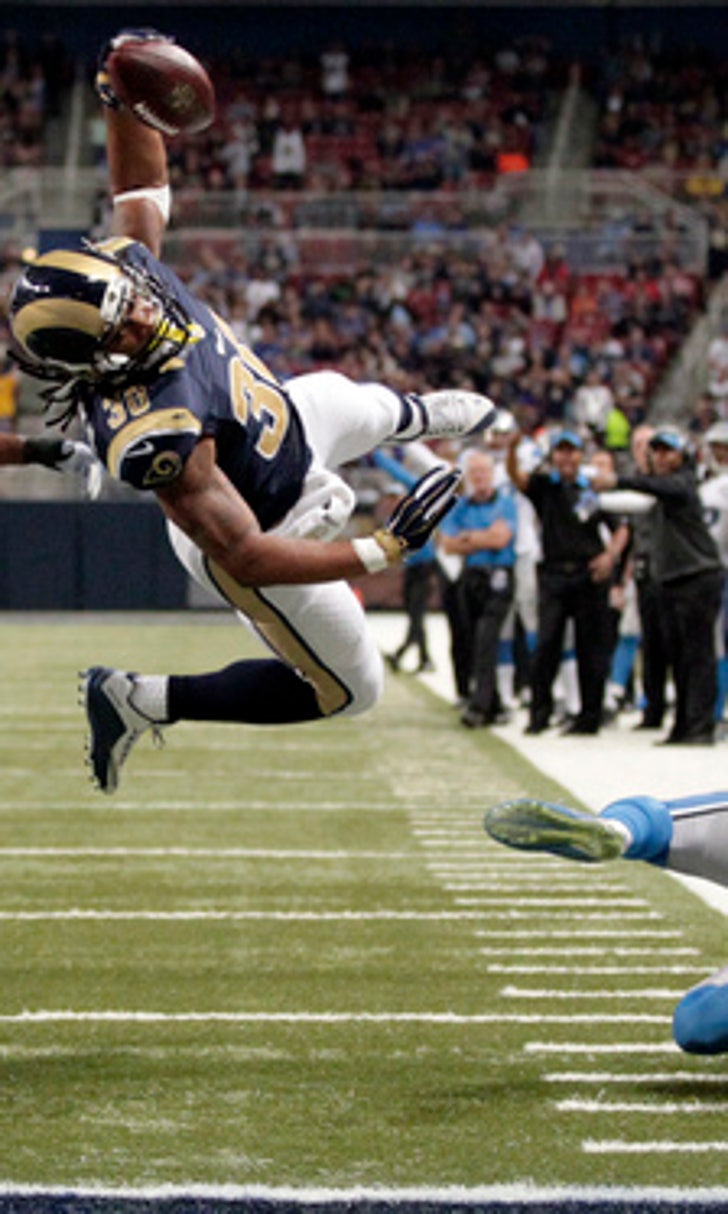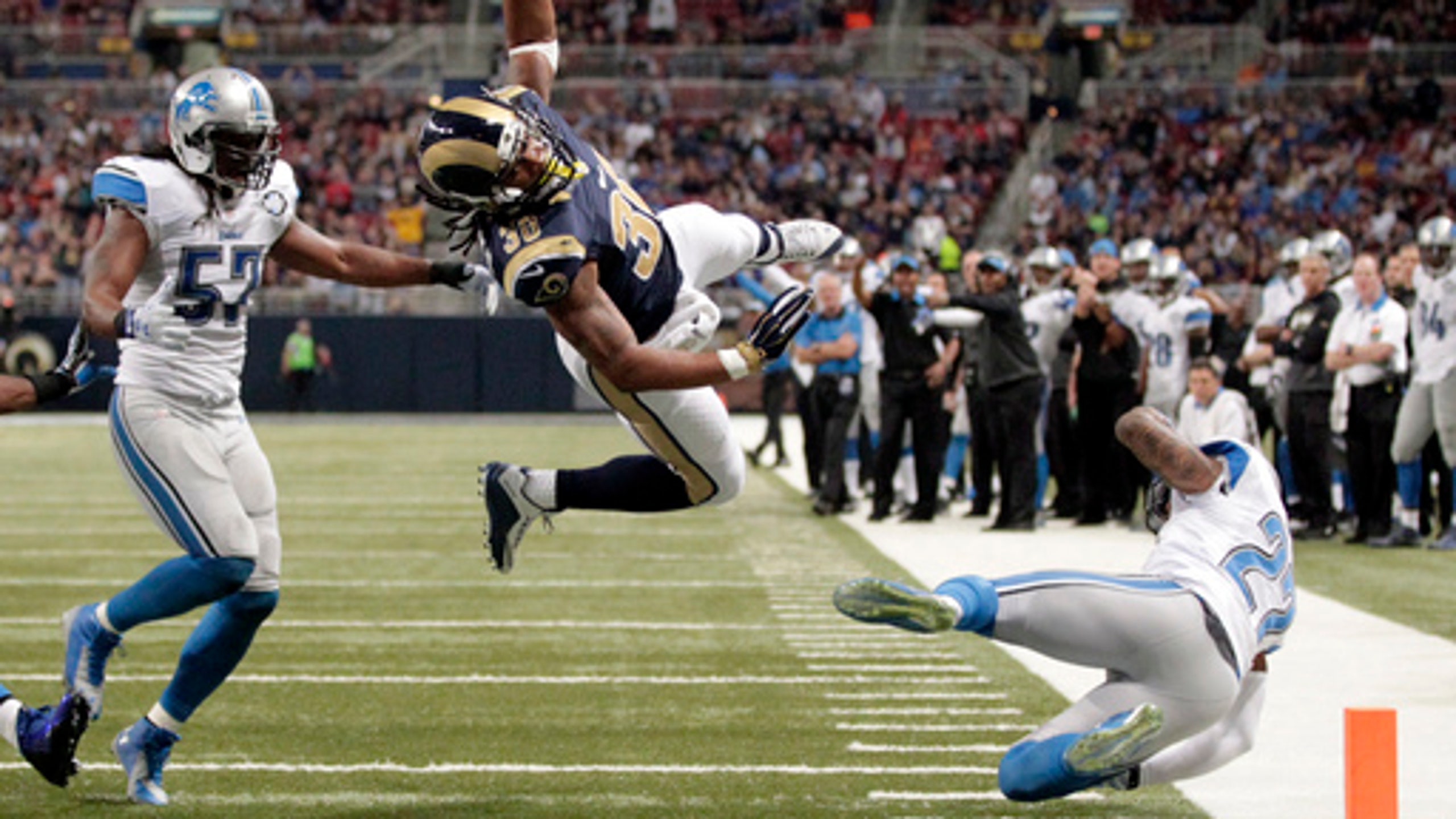 NFL 2016: Rams eager to end playoff drought in LA homecoming
BY foxsports • September 5, 2016
LOS ANGELES (AP) The Los Angeles Rams' five long weeks in training camp are finally finished. Their busy moving trucks are making their final trip of the year. Even the omnipresent ''Hard Knocks'' cameras will be gone shortly.
The Rams' epic 2016 road show is almost finished - not counting a little trip to London next month.
It's time for this traveling team to settle into Thousand Oaks and the Coliseum. It's time to start the real work of the Rams' Southern California homecoming.
''I think the organization has done a fantastic job on blocking out distractions in relocating,'' Rams defensive coordinator Gregg Williams said. ''We're going to move three times in five months, and all these guys do is come to practice every day, come to meetings every day. That's their routine. The most calm part of what we do is coming out here on the practice field, coming into the meeting rooms. There's not a lot of new stuff.''
The new stuff is mostly over, but the Rams are hoping they won't go back to their old familiar standard of mediocrity this season.
Los Angeles fans who gave up on the team two decades ago might not know the Rams haven't had a winning record since 2003 and haven't made the playoffs since 2004. St. Louis fans know all about the past decade of irrelevance, capped by four straight losing seasons under coach Jeff Fisher before the move.
The Rams haven't been incompetent in Fisher's tenure, but they haven't been special, either. After making relatively few changes to their roster during their relocation season, it's tough to tell how Los Angeles will see a team that's markedly improved from the club that went 7-9 in St. Louis last season.
Fisher seems confident his Rams can take the next step in a city firmly behind the new faces in those familiar horned helmets.
''You can't help but get a boost from the way we've been supported since we got back here,'' Fisher said. ''I think you'll see that from every guy.''
Here's what to watch while the Rams' homecoming season begins:
THIRD-STRING GOFF?: The Rams mortgaged a chunk of their future to draft Jared Goff, but their rookie quarterback hasn't seized control of the team in the way Fisher cautiously hoped when he was drafted.
Case Keenum is expected to remain Los Angeles' starter to begin the season, and Goff might be the third-stringer behind Sean Mannion. The Rams insist they aren't disappointed in the deliberate start to Goff's tenure, and he is determined to win the job eventually. ''Every day gets better,'' Goff said. ''I feel like I've grown exponentially. ... I don't think I'll ever be complacent and happy with where I am, no matter what. You always want to get better. That'll remain true throughout my career.''
GURLEY'S GRIND: The Rams' offense is built around second-year running back Todd Gurley, the NFL's offensive rookie of the year in 2015. A year after missing most of training camp while recovering from surgery, the speedster is fully healthy after barely playing in the preseason and going through most of training camp with his teammates forbidden to tackle him. Gurley seems eager to carry a heavy load as the biggest star on Hollywood's new team.
THAT'S NOT OFFENSIVE: The Rams had the NFL's worst total offense and worst passing offense last season. They drafted Goff, receiver Pharoh Cooper and tight ends Tyler Higbee and Temarrick Hemingway, but haven't added much more talent. Fisher has turned over the offense to coordinator Rob Boras and passing game coordinator Mike Groh, who will work together to coax new success out of largely the same players who struggled mightily last season.
BOTTOM LINE: The defensive line continues to be the Rams' greatest strength. Aaron Donald, Robert Quinn, Michael Brockers and William Hayes are still an overpowering unit that can cause trouble for any offensive line or running game. Los Angeles will lean heavily on the city's new Fearsome Foursome (or Fivesome, if you include Eugene Sims) while the rest of the revamped defense gets rolling.
HOMECOMING GAME: After the Monday-night season opener in Santa Clara, the Rams will formally return to the Coliseum on Sept. 18 against the Seattle Seahawks and former USC coach Pete Carroll. Los Angeles has only one home game in September and one in October, which won't make this tumultuous season any easier. If the Rams can stay in the playoff race despite playing in one of the NFL's toughest divisions, they finish the year with three of their final four at the Coliseum.
---
AP NFL websites: http://pro32.ap.org and http://twitter.com/AP-NFL
---
---