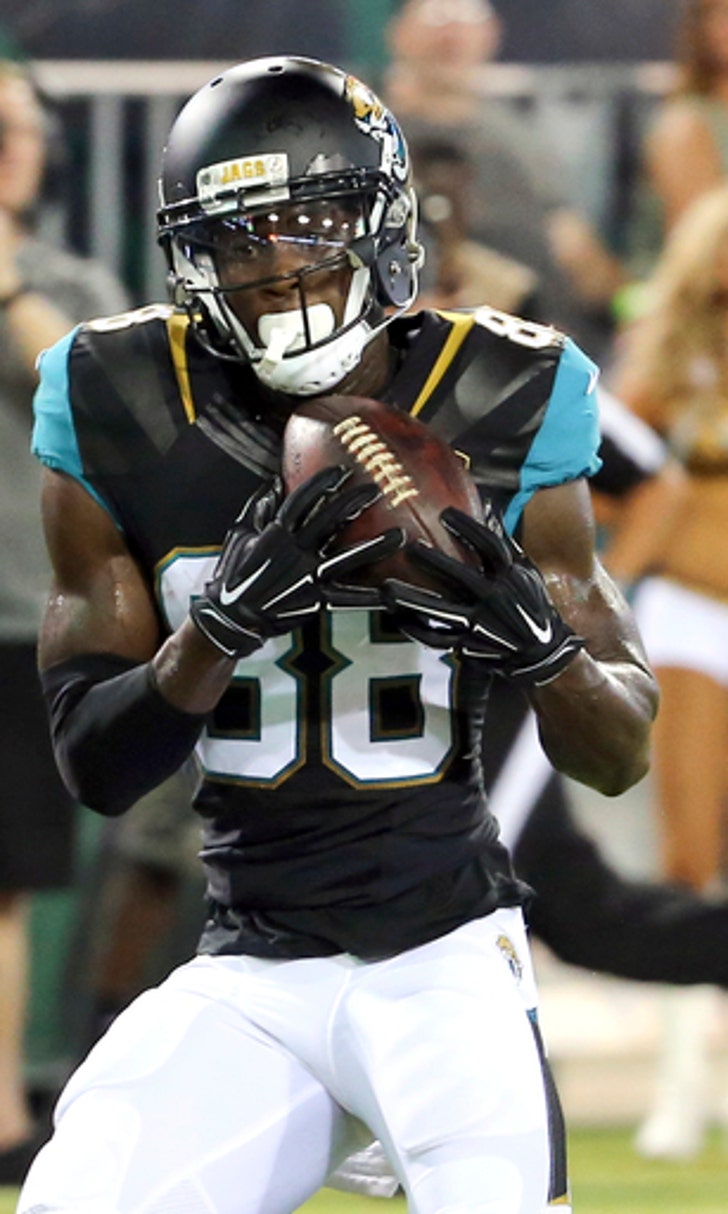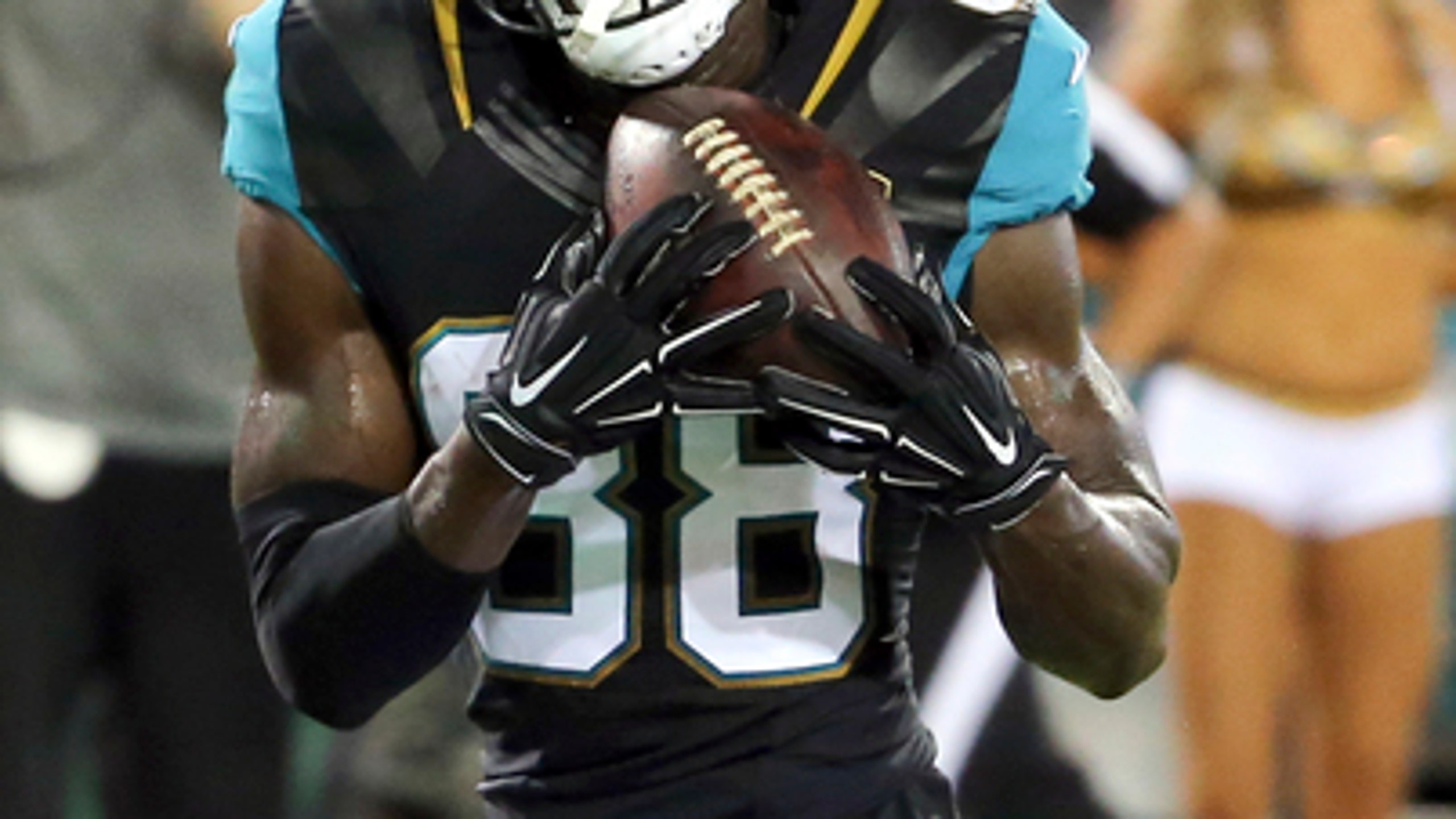 NFL 2016: 'A-Team' making big plays for Jag, chasing records
BY foxsports • September 5, 2016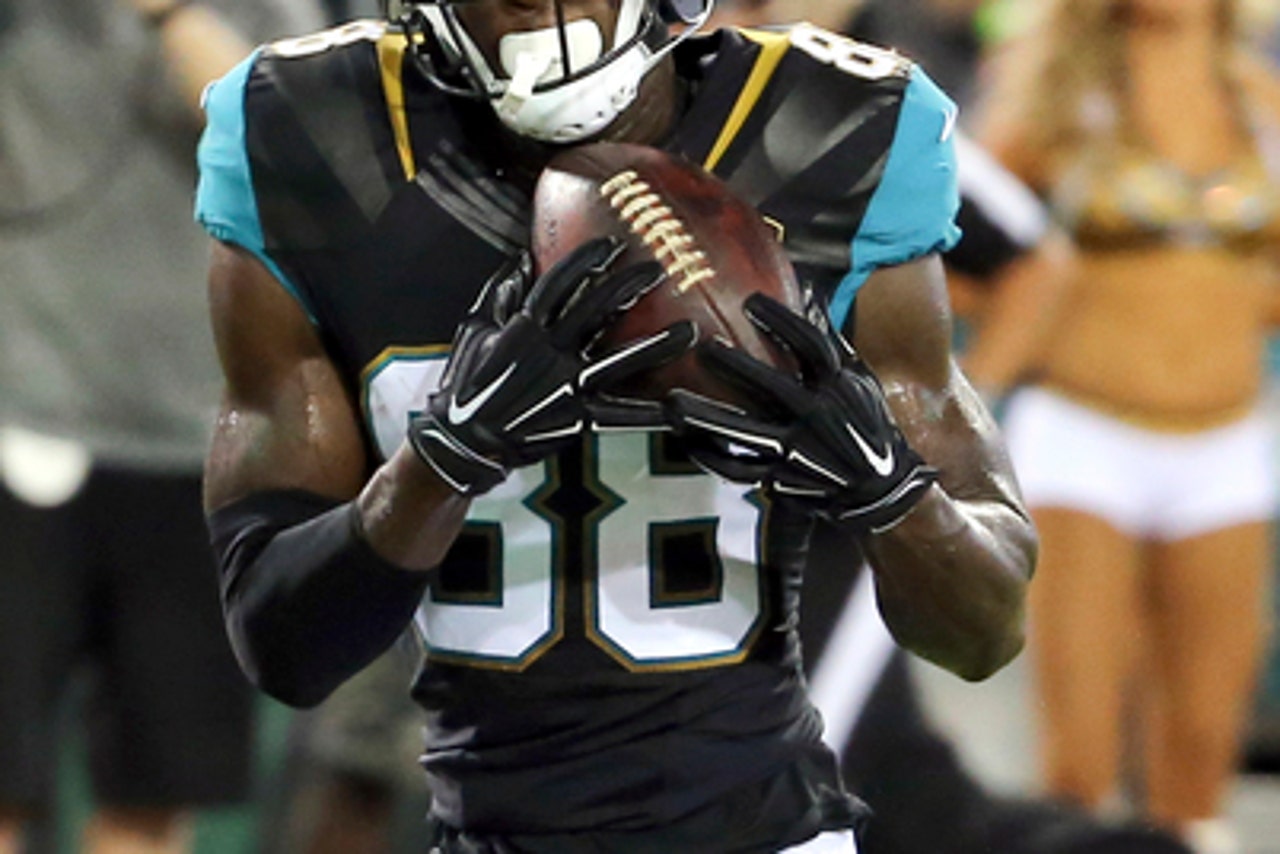 JACKSONVILLE, Fla. (AP) They've been dubbed ''The A-Team,'' a fitting nickname for more reasons than the obvious.
Allen Hurns and Allen Robinson are one of the best receiving duos in the NFL. They might even be the best in Jacksonville Jaguars history, better than that other tandem that started giving defenses fits two decades ago.
''I have the same feelings about those guys that our fans do,'' said retired Jaguars receiver Jimmy Smith, a five-time Pro Bowl selection. ''We are all hopeful that these guys are the second coming. Let's get it right, though: I don't want these guys breaking my records, but I want them to win. I'm sure Keenan (McCardell) feels the same way.''
Smith and McCardell have plenty of breathing room in the record books - at least for now. But if 2015 was any indication, Hurns and Robinson will end up holding many of Jacksonville's receiving marks by the end of their careers.
Hurns caught 64 passes for 1,031 yards and 10 touchdowns in his second season. The Jaguars rewarded him with a four-year, $40.6 million contract extension that included $20 million guaranteed.
Robinson was even better, notching 80 receptions for 1,400 yards and 14 scores. Robinson set a franchise record for TDs by a receiver and made the Pro Bowl in his second year.
Jacksonville hadn't had a 1,000-yard receiver since 2005.
So what will they do for an encore?
The Jaguars aren't even sure, but they won't be surprised by anything. After all, Hurns and Robinson were the most accomplished receiver combination aged 24 or younger in NFL history last season.
''The work ethic and the want-to attitude for those two guys is unbelievable,'' quarterback Blake Bortles said. ''They obviously hear all of the hype and all of this stuff about each other and about themselves individually, and it does not bother them one bit. They come to work every day and want to get better, want to be a part of this team and want to make us successful.
''It's impressive and fun to be around every day.''
The A-Team has individual strengths, too.
Hurns, signed as an undrafted rookie from Miami in 2014, is durable, dependable and versatile. He's missed just one game in two years, dropped one pass last season, and plays from the slot as well as he does outside.
''You can run a lot of different routes and you get great, great matchups,'' Hurns said.
Robinson, a second-round pick from Penn State in 2014, has freakish athletic skills, including the ability to make circus catches near the sideline and outjump defenders downfield.
''He's unbelievable,'' Bortles said. ''He has a mind and a motor that doesn't stop, and even though he put up good numbers last year, he is going to continue to work his tail off and wants to be better each and every year. He is a guy you love playing with, and I definitely love to throw it to him because he is a playmaker.''
Other things to know about the Jaguars before they open the season Sunday against Green Bay:
BETTER BORTLES? Bortles ranked second in the NFL (behind Tom Brady) with 35 TD passes last season, but he also led the league in fumbles (14), interceptions (18) and sacks (51). So there's plenty of room for growth. The third-year starter spent a week in California working with mechanics guru Tom House and believes being in the same scheme for a second straight year will help. ''The numbers and stuff that we were able to put up were great, but I didn't think we did it consistently,'' he said.
DEFENSE SPENDING: After firing coordinator Bob Babich and promoting Todd Wash to replace him, the Jaguars spent more than $125 million in free agency on Malik Jackson, Tashaun Gipson and Prince Amukamara, and used the team's first four drafts picks on that side of ball. It was a massive makeover to one of the league's worst units. Now, the Jags have the second-highest paid defense in the league and raised expectations. One concern: They're counting on Dante Fowler Jr., who missed his rookie season because of a knee injury, and rookie Yannick Ngakoue to generate a consistent pass rush.
WOE LINE: Jacksonville allowed an NFL-high 122 sacks the last two years, a glaring weakness on an improving offense. The team believes Brandon Linder returning from a shoulder injury and moving to center will solidify things up front. But the big concern is the left side, where offensive tackle Kelvin Beachum is coming off knee surgery, and Luke Joeckel has little experience at guard.
FANTASY WATCH: Bortles, Hurns and Robinson are Jacksonville's top fantasy plays, but tight end Julius Thomas and running back Chris Ivory should be viable options. Thomas is healthy again after missing much of last season with a broken bone and torn tendon in his right hand. And Ivory, a 1,000-yard rusher for the Jets in 2015, is expected to be the team's short-yardage and goal-line back.
---
AP NFL website: www.pro32.ap.org and AP NFL Twitter feed: http://twitter.com/AP-NFL
---
---