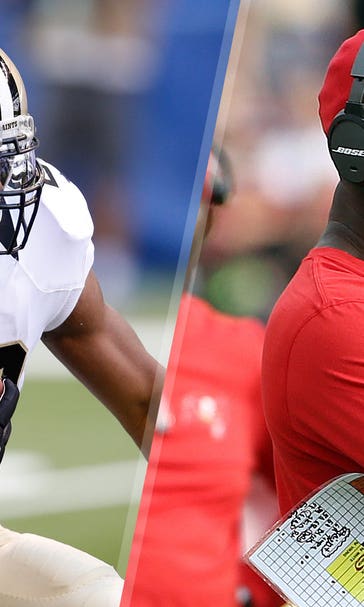 NFC South Stock Market: Week 8
October 27, 2015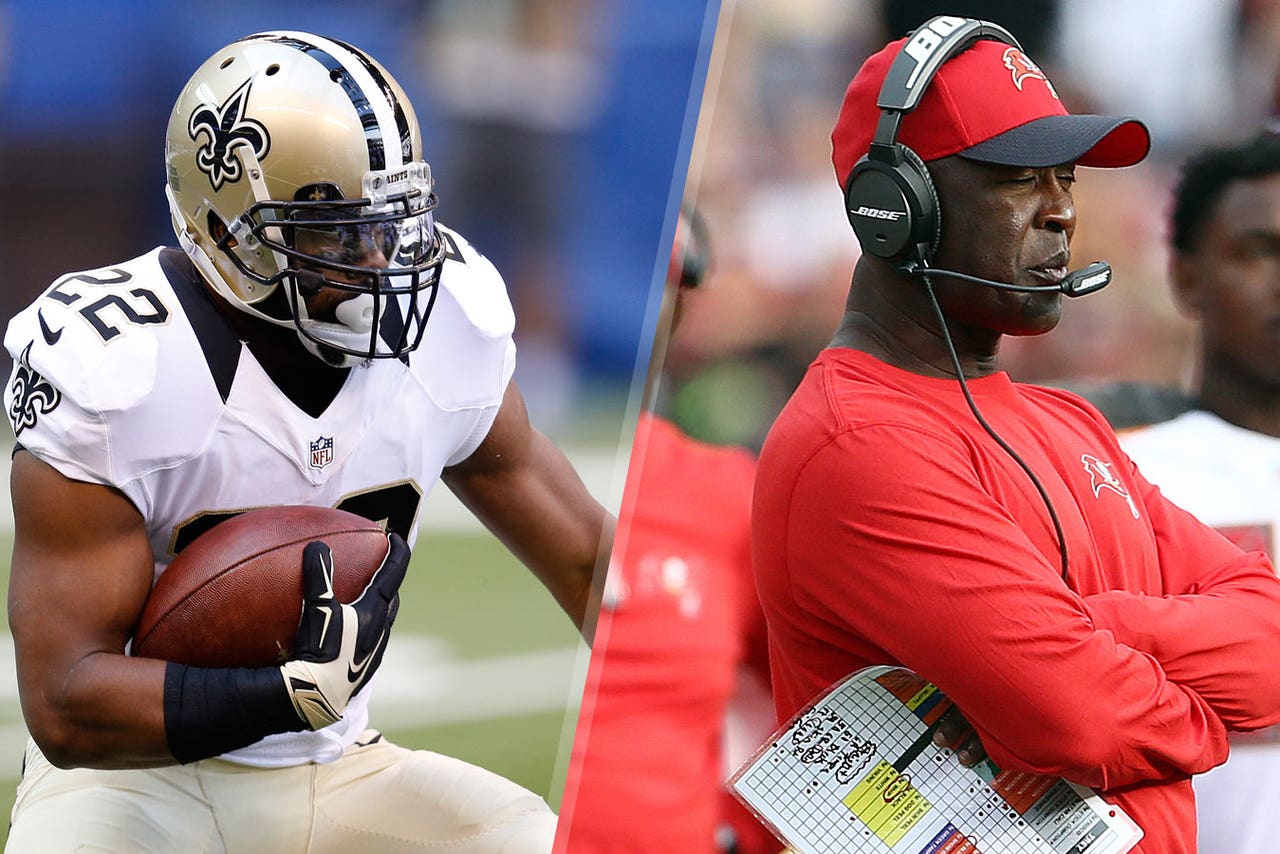 The NFL regular season is more volatile on a week-to-week basis than the Stock Market. A team that lost by several touchdowns one week can follow up with a blowout victory the next. Players who are responsible for the blame one week could be responsible for a game-winning play the next.
With Week 7 in the books, let's take a look at three NFC South players who saw their stock rise, and three NFC South players who saw it fall as we look ahead to Week 8.
Mark Ingram, running back, New Orleans Saints
Ingram had hardly been bad for the New Orleans Saints through six weeks, but he was never on this level -- not by a long shot. While the former Alabama running back had yet to hit the 100 yard mark (or even top 77 yards for that matter), he simply shredded the Indianapolis Colts to a tune of 143 yards and one touchdown. Ingram had a ridiculous 10.2-yards-per-carry average and paced the Saints offense in their 27-21 victory.
Jonathan Stewart, running back, Carolina Panthers
After a slow start to the 2015 season, Stewart's two-touchdown performance against the Seattle Seahawks last week may have gotten him going a bit. Stewart lit up a solid Philadelphia Eagles run defense, rushing 24 times for 125 yards. While much of the offensive attention goes to Cam Newton and Greg Olsen, Stewart is beginning to look like a player who deserves plenty of praise as well.
While the loss for the Tampa Bay Buccaneers was brutal to watch, Winston showed us all why he was the No. 1 overall pick. The former Florida State star put together the best performance of his young NFL career. Winston completed 72.4 percent of his passes for 297 yards and two touchdownswith no interceptions. His yardage, completion percentage and quarterback rating (128.1) were all highs for him through 2015.
Lovie Smith, head coach, Tampa Bay Buccaneers
This stat rom Pewter Report pretty much explains the concerns with Buccaneers head coach:
Smith has put together just a 4-18 record during his tenure, but the defensive struggles are probably the biggest concern. If you can't win games when your offense scores 30 points, obviously something needs to be changed moving forward, so it's your move, Lovie.
Yes, the Falcons are now 6-1 and still have massive upside, but Ryan is a tough one to figure out. After struggling against the Washington Redskins (in a victory) with no touchdowns and two interceptions, he bounced back to throw for two scores and no picks the following week -- in a loss to the Saints. It looks like the bad Ryan showed back up in a Week 7 victory against the Tennessee Titans, as he completed just 57.9 percent of his passes and threw two more interceptions. His quarterback rating of 64.7 was his second worst of 2015.
Vincent Jackson, wide receiver, Tampa Bay Buccaneers
Fact: With Lovie Smith calling plays, #Bucs have already given up 4 30+ pt. games in 2015. TB only gave up 4 30+ pt. games in 16 last year.

— PewterReport.com (@PewterReport) October 26, 2015
We could potentially just chalk this one up to being a "Mike Evans" day, as Tampa Bay's No. 1 receiver caught eight balls for 164 yards and a touchdown. Unfortunately, this is now the second week that Jackson has been essentially invisible in the offense. After catching just one ball for 14 yards on three targets in Week 5, the bye week didn't help Jackson, as he caught one pass for 13 yards on just two targets in Week 7. It seems that his role has been reduced, which is worth monitoring as we move forward in the season.
---
---