National Football League
National Football League
NFC East Offseason Preview
Published
Feb. 12, 2010 12:00 a.m. ET

In today's parity-filled NFL, every team is one solid offseason away from being a playoff contender. With every team doing their homework for 2010, check out our daily look at each team's offseason to-do lists by division.


Dallas Cowboys

OFFSEASON STRATEGY
The Cowboys have only one unrestricted free agent, guard Montrae Holland, who is a backup and not a top priority.

Their focus will be retaining restricted free agent Miles Austin, who will likely draw interest from a number of teams — including the Miami Dolphins. The Cowboys would like to sign Austin to a long-term contract and could put the franchise tag on him to restrict his movement. He would be guaranteed a $9.5 million contract next season if he is franchised. Teams would also have to give the Cowboys two first-round picks to sign him. The highest free-agent tender would only require a first- and third-round pick.

TEAM NEEDS
1. Kicker: The Cowboys were undone by Nick Folk's sudden decline. He cost them games and affected how they called games. It didn't get any better when he was cut and replaced by Shaun Suisham. The Cowboys must find a kicker they can rely on. Look for them to consider Colts free-agent kicker Matt Stover.

2. Offensive tackle: LT Flozell Adams is getting old and RT Marc Colombo is coming off injury and a horrible performance in the playoffs. The Cowboys need to address the position for the future. They also might look at a guard to replace Kyle Kosier on the inside.

3. Safety: One area of the defense that needs addressing is safety. Ken Hamlin is good at getting players lined up but he makes few plays.


New York Giants

OFFSEASON STRATEGY
The uncapped season should prove to be a blessing in disguise for the Giants, who will take advantage of the opportunity to retain young core players such as DT Barry Cofield and WR Domenik Hixon at high tenders, and rid themselves of exorbitant contracts. Moreover, as the NFL prepares for the possibility of a work stoppage in 2011, teams would appear to have more flexibility in terms of how they structure contracts in this uncapped and final year of the current collective bargaining agreement (CBA). Rather than offer key restricted free agents multi-year deals, they can take a wait-and-see approach regarding the terms of a new CBA, particularly regarding the return of a salary cap.

The Giants probably won't have to make many difficult decisions as far as which of their upcoming free agents to keep; rather the difficult decisions will most likely come in deciding what to do with several players who are under contract. For starters, the team will need to decide what to do with RT Kareem McKenzie. McKenzie has quietly been one of the more solid performers on the offense, but in recent years, age and injury seem to have caught up with him. Given that he has two more seasons on his current contract and a $4.125 million base salary in 2010, McKenzie could be a target in any cost-cutting initiatives. Another player who could be in jeopardy of losing his roster spot is DT Rocky Bernard. Bernard, who was acquired last offseason as a free agent, did not perform at a level the team had envisioned. With DT Jay Alford expected back from season-ending knee surgery, the Giants might opt to part ways with Bernard, who is due a $2.45 million base salary in 2010.

TEAM NEEDS
1. Linebacker: When the Giants line up in 2010, they will do so minus two-thirds of their starting linebacking group from a year ago. LB Antonio Pierce, who played the middle linebacker spot was released by the team, while last year's starting strong side linebacker, Danny Clark, is an unrestricted free agent who's not expected to be re-signed. In addition, the team is not likely to retain the oft-injured, soon-to-be restricted free agent Gerris Wilkinson. If the Giants do indeed complete the sweep by parting ways with Clark and Wilkinson, they will definitely need to replenish depth at this position.

2. Offensive line: William Beatty is expected to be inserted into the starting lineup at one of the tackle spots next season. Meanwhile, the team might look to cut the cord on Guy Whimper, a former draft pick and restricted free agent whom Beatty and Kevin Boothe both surpassed on the depth chart in 2009. The Giants will also probably want to find additional depth at backup guard and center, as third-year man Adam Koets seems to have stalled in his quest to get to the next level in his development.

3. Safety: The Giants went into the 2009 season extremely thin at this position, a situation that was magnified by the early-season loss of starter Kenny Phillips. With veteran C.C. Brown, a restricted free agent, not likely to be brought back, and Phillips' long-term prognosis far from settled despite his being on schedule in his rehab, the Giants could look to add some veteran depth as insurance. They may go this route even if they decide to leave Aaron Ross, who last year played four games at safety until his chronic hamstring issue put him back on the shelf.


Philadelphia Eagles

OFFSEASON STRATEGY
The Eagles have a lot of important offseason decisions to make, including who is going to be their starting quarterback in 2010 and what to do about running back Brian Westbrook. The Eagles' long-time starting QB, Donovan McNabb, has one year left on his contract. There is speculation that he will be traded, which would open the door for '07 second-round pick Kevin Kolb. A lot will depend on how enticing the offers are for McNabb, and it is believed the Eagles want a first-round pick for him.

Westbrook, who will turn 31 before the start of next season, missed eight games last season with concussions. He also has a degenerative knee problem and is scheduled to receive $7 million this season. Bottom line: he will be released, unless he is willing to have his deal redone and play a lesser role behind LeSean McCoy.

TEAM NEEDS
1. Free safety: The departure of Brian Dawkins hurt the Eagles a lot more than they expected. None of the three people that replaced him -- Sean Jones, Quintin Demps or Macho Harris -- were very effective, which had a trickle-down effect on the play of strong safety Quintin Mikell. The Eagles likely will look for a safety fairly early in the draft.

2. Defensive end: The Eagles need an every-down left end to complement Pro Bowl right end Trent Cole. Undersized Juqua Parker, who started at left end last year, had a career-high eight sacks but isn't a guy that requires extra attention from blockers. And he's not very good at the point of attack because of his size. The Eagles had hoped Victor Abiamiri might fill that role, but he can't stay healthy, and was used strictly as a nickel tackle last year.

3. Center: The Eagles' starting center, Jamaal Jackson, tore his ACL late in the season and it's unlikely he'll be anywhere close to 100 percent by the start of next season. Nick Cole replaced him in the Eagles' last two games, but Cole is a better guard than center.


Washington Redskins

STRATEGY AND PERSONNEL
The Redskins' biggest decision this offseason is whether to switch to the 3-4 defense that new coordinator Jim Haslett prefers. Whether he and new coach Mike Shanahan believe that the necessary personnel to succeed in that scheme are already in place or whether several new pieces need to be acquired remains to be seen. On offense, Shanahan hinted that quarterback Jason Campbell, a restricted free agent, will be back. The Redskins need to replace both of their offensive tackles and their right guard. The big question is: What to do about Clinton Portis? The No. 1 running back, whom Shanahan traded after two terrific seasons in Denver when he was young and healthy, is even more controversial today, is six years older and coming off a concussion that ended his 2009 season in Week 9.

With only center Casey Rabach and defensive end Phillip Daniels, soon to be 37, unrestricted free agents, new general manager Bruce Allen figures to spend more time trying to lock up his restricted free agents. The biggest re-signing priorities are quarterback Jason Campbell, defensive tackle Kedric Golston, linebacker Rocky McIntosh and cornerback Carlos Rogers, all of whom would have been unrestricted if 2010 wasn't an uncapped year. The Redskins have rarely used their franchise or transition tags, but this is the first offseason in command for Allen and new coach Mike Shanahan.

TEAM NEEDS
1. Offensive tackle: Stalwart left tackle Chris Samuels, 32, is expected to retire because of a spinal injury that ended his 2009 season in Week 5. Stephon Heyer isn't the answer at right tackle. Nor were Samuels' replacements at left tackle.

2. Guard: The Redskins started four right guards after mainstay Randy Thomas, who's 34 and figures to be gone, was lost for the year in Week 2. None were good.

3. Running back: Clinton Portis' final eight games of 2008 and first eight of 2009 were mediocre. He missed the last half of the year with a concussion, leaving his future in doubt less than seven months from his 29th birthday. Backup Ladell Betts will be 30 and is coming off major knee surgery.
---
---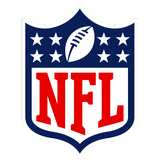 Get more from National Football League
Follow your favorites to get information about games, news and more
---