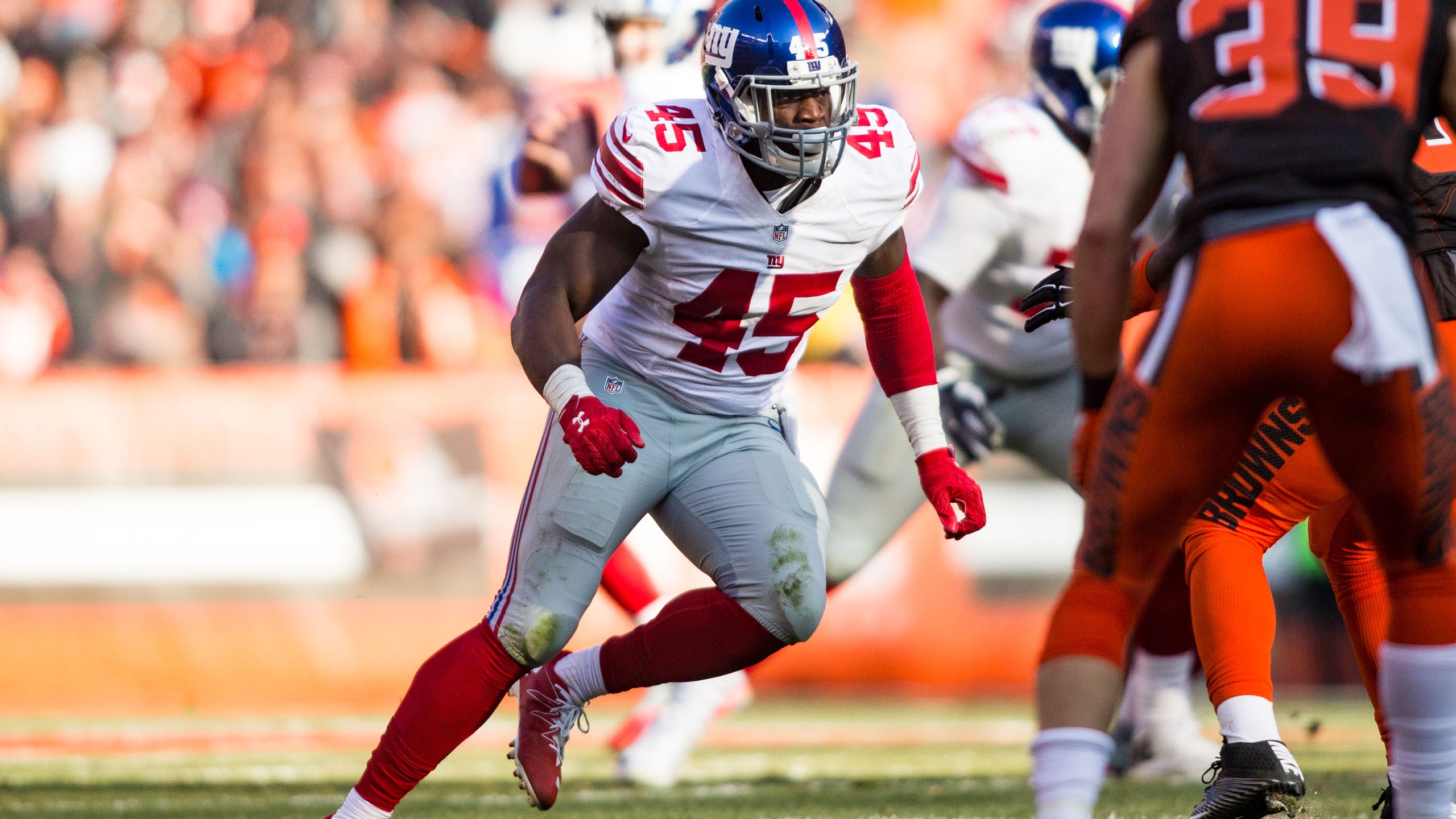 New York Giants: Evaluating The Situation At Tight End
BY Fansided and Maxwell Ogden/FanSided via GMEN HQ • June 30, 2017
The New York Giants have holes to fill on both offense and defense. One could argue that no position is as much of a pressing need as tight end.
---
The New York Giants are coming off of a season that could revitalize the organization. General manager Jerry Reese made sweeping changes that resulted in the team's first postseason appearance since 2011.
There are a number of areas in which the Giants must improve, but one could argue that the most pressing need can be found at tight end.
New York finished the 2016 NFL regular season at 11-5 overall, which earned it a Wild Card berth. The defense was the key to team success, as it ranked No. 2 in the league in points allowed per game.
The offense, meanwhile, struggled to pull its weight during the 2016 season—a truth that former running back Rashad Jennings readily acknowledged, per Jeremy Bergman of NFL.com.
"We got to the dance but we had two left feet," Jennings mused. "We stalled out. We didn't finish. We didn't finish our drives offensively. We did not put up points like we needed to offensively. Quite frankly, I felt like we left our defense hanging in some areas."
If the Giants hope to turn the offense around, then one of the first steps will be to improve at tight end.
The combination of Larry Donnell and Will Tye struggled to produce and perform at ideal levels in 2016. In the passing game, they combined to record 63 receptions for 487 yards and two touchdowns.
Rookie tight end Jerell Adams added 16 receptions for 122 yards and a touchdown, and Matt LaCosse had three receptions for 22 yards.
No matter which player you evaluate, the production at tight end simply wasn't up to par in the passing game.
The biggest issue in that regard is that New York has no one to stretch the field at tight end. As teams embrace the value of having a matchup nightmare at tight end, the Giants continue to utilize their players for short passes that pick up minimal yardage.
Whether it's through the draft or free agency, the Giants must find a tight end who can draw the attention of safeties and linebackers, and thus take pressure off of the quarterback and wide receivers.
Beyond the passing attack, New York needs to improve its consistency in protection. Of the three tight ends on the roster who received grades, none were rated as better than 46.7 out of 100 in run blocking by Pro Football Focus.
For a Giants team that ranked No. 29 in rushing yards per game, No. 30 in yards per carry, and No. 32 in rushing touchdowns, something has to change.
Whether it's a run-blocking specialist or a dynamic receiver, the Giants need to improve at tight end in order to elevate the consistency with which the offense performs in 2017.
More from GMEN HQ
This article originally appeared on
---
---