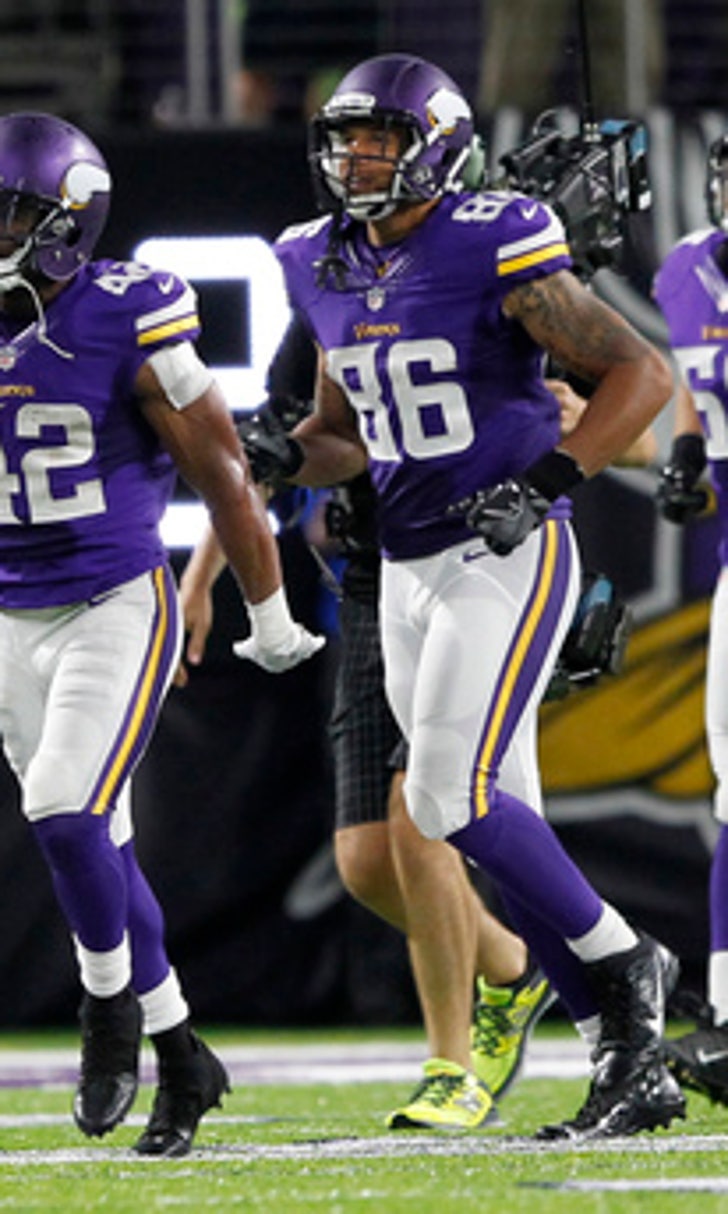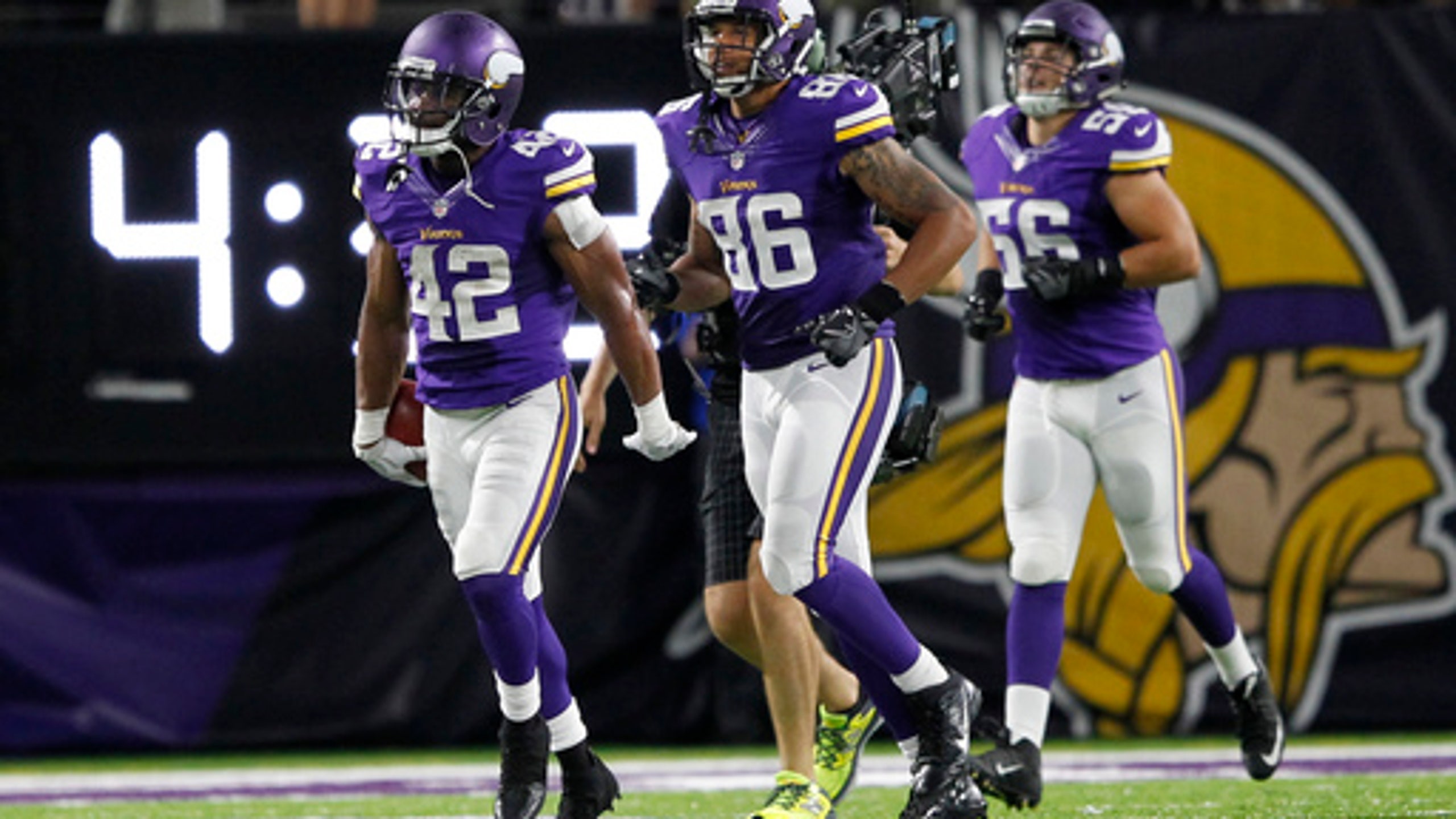 New NFL rule sets stage for kickoff return comeback
BY foxsports • September 2, 2016
NEW ORLEANS (AP) Saints coach Sean Payton foresees a comeback for the kickoff return in the NFL this season - and he's not alone.
The change stems from the NFL's decision to move starting field position on touchbacks from the 20-yard line to the 25 to reduce incentive for returners to bring the ball out of the end zone. The perhaps unintended effect is that NFL clubs have experimented with popping up kickoffs so they have more hang time and land in front of the goal line.
''The rule change is actually going to work in the opposite manner of the intention,'' Payton said earlier this preseason. ''We are going to have more kickoff returns, because most teams feel like you can cover a kick inside 25 yards.''
Payton took full advantage of exhibition games to test his hypothesis; only one of the Saints' 15 kickoffs resulted in a touchback.
''Conceding a touchback to the 25 is a little different than the 20,'' Payton asserted. ''I guarantee you we're not the only team working on that.''
The difference in only a few yards in starting field position matters to NFL coaches, who seek any edge in a league where games routinely are competitive into the final moments.
''You give (Green Bay quarterback) Aaron Rodgers the ball at the 25 as opposed to the 20, 19, 18, I think that's a big difference,'' Vikings special teams coordinator Mike Priefer said. ''Plus, when there's 47 seconds left and you kick it and make them return it, there's seven, eight, nine seconds that go off the clock. So all those things are factors that we think about and that keeps me up at night.''
The NFL has sought to enhance player safety by reducing kickoff returns. Studies have shown that the relatively high-speed collisions on kickoffs put players at greater risk of injury, including concussions.
NFL vice president of officiating Dean Blandino stressed that the NFL's decision to move touchbacks to the 25 is only a ''one-year change because we want to study what happens.''
According to statistics provided by the NFL, 57.9 percent of kickoffs were returned this preseason, up from 56.6 percent through the same period in 2015. Of the kickoffs returned, 38.8 percent of the run backs came on kicks that did not reach the end zone, compared to 22.1 percent in 2015 - an indication that kickers more often sought to land kicks between the goal line and the 5.
''I really don't think it was well-thought through,'' Minnesota kicker Blair Walsh said. ''Guys are going to start dropping the ball before the goal line, which is basically forcing the returner to take it.''
If the goal is safety, Payton said, it would be better to prevent the kicking team from getting a running start.
''In other words, to line up on the kickoff line, and that's a pretty easy one,'' Payton said.
Blandino said that is among many considerations.
In 2011, kickoffs were moved from the kicking team's 30-yard line to the 35, making it easier for kickers to blast the ball through the end zone to negate the possibility of a long return. But kicking has become so nuanced that many kickers are comfortable adjusting the swing planes of their legs to change the flight of the ball. They often compare it to golf - a ''driver'' when you want a touchback, or maybe a ''7-iron'' when you want drop a high, arching kick around the 2- to 5-yard line.
''You can do all kinds of things with the football,'' Panthers kicker Graham Gano said. ''When I was coming into the league, my special teams coaches told me ... `You have a strong leg, but you need to figure out how to get more clubs in your bag.'''
Veteran Giants kicker Josh Brown said there will be ''an emphasis probably from me to kick the ball much higher, not necessarily longer.''
Much will depend on the weather, the ability of an opponent's kick returner, the score of the game and time on the game clock, Brown said.
''There will be games where we just need to pound it, too, and let the defense do its work,'' Brown said.
While Panthers special teams coach Thomas McGaughey sounded confident in Gano's ability to vary kickoffs, he said some kickers are not as comfortable doing that.
''It's not as easy to do as you might think it is trying to hang the ball up, especially if you have a guy who has a really, really strong leg who is used to pounding the ball,'' McGaughey said. ''Then you are trying to make him slow down and control it.''
Last season, the Panthers ranked seventh in the NFL in touchback percentage at 66.1 percent. This preseason, 40 percent of Panthers kickoffs resulted in touchbacks.
''If you have a great cover team, you may scheme like that,'' Jets coach Todd Bowles said. ''If not, you may try to kick it out (of the end zone). Everybody will be different.''
---
AP NFL website: www.pro32.ap.org and www.twitter.com/AP-NFL
---
AP Pro Football Writer Dave Campbell, and Sports Writers Tom Canavan, Schuyler Dixon, Steve Reed and Dennis Waszak Jr. contributed to this report.
---
---