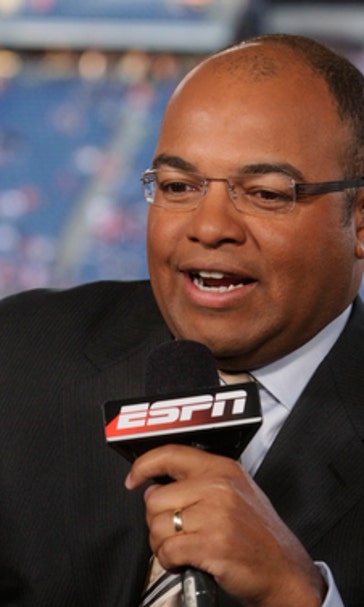 New hire Tirico to take part in NBC Olympic coverage in Rio
May 9, 2016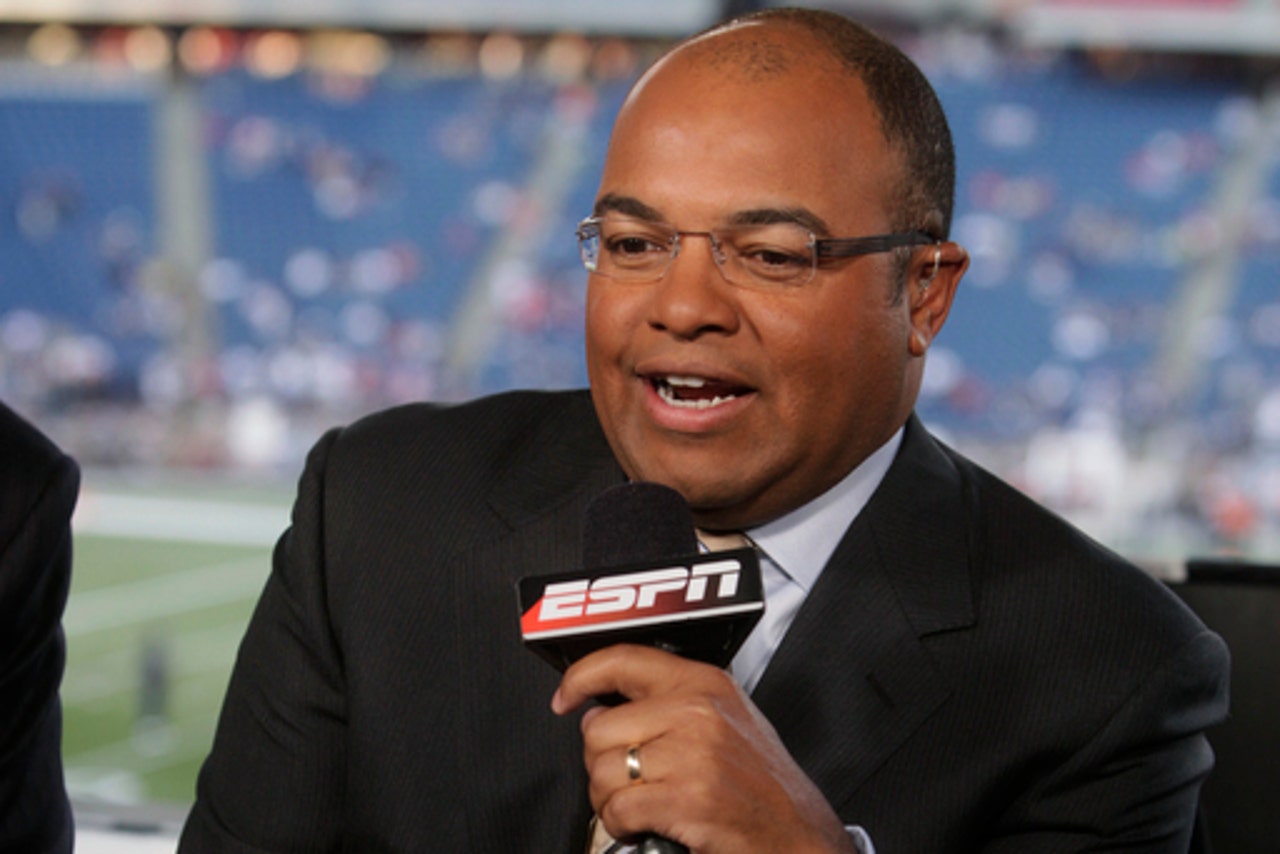 NEW YORK (AP) Mike Tirico called the NFL, NBA, college basketball, golf and tennis among other sports in a quarter-century at ESPN to establish himself as one of TV's most versatile announcers.
One of the few events not on ESPN: the Olympics. NBC owns those rights through 2032, and now Tirico will be part of its coverage.
The Olympics were ''right at the top of the list of things that made it impossible to turn away from this opportunity,'' Tirico said on a conference call Monday formally announcing his move to NBC.
He'll be in Rio this summer after he joins the network July 1. Details about all of Tirico's assignments won't be revealed until after he completes his ESPN contract at the end of June, NBC Sports executive producer Sam Flood said.
The network did say in a news release that Tirico, who is leaving behind the ''Monday Night Football'' play-by-play gig, would be involved in its Sunday and Thursday prime-time NFL broadcasts. NBC adds five Thursday games this fall, creating an immediate play-by-play opportunity there.
Shortly after NBC introduced Tirico, ESPN announced that Sean McDonough would replace him on ''Monday Night Football.'' John Wildhack, ESPN's executive vice president for programming and production, said McDonough was atop a short list once Tirico decided to leave.
The 49-year-old Tirico emphasized that his NBC role is a long-term proposition. And while he and Flood didn't want to get into specifics, the deal could eventually lead to the possibility of replacing Al Michaels on ''Sunday Night Football'' and Bob Costas as the Olympic host.
Tirico said he would have stayed at ESPN if not for the ''championship-level events'' NBC offers. NBC is also taking over coverage of the British Open this summer, and the network said Tirico's responsibilities will include golf. Plus NBC is in the Super Bowl rotation, which ESPN isn't.
McDonough was just 30 years old when he first called the World Series in 1992 for CBS. The network's baseball contract ended after 1993, though, and while he has worked plenty of high-profile games since, McDonough acknowledged that ''I always felt like there was that one next level to climb back up to.''
He had asked Wildhack in recent years whether that opportunity would come with ESPN, and Wildhack assured him it would. That finally happened two weeks ago when Wildhack called him about possibly joining Jon Gruden in the Monday night booth.
Jay Rothman, ESPN's vice president for production, flew to meet with McDonough a few days later. The two had worked together on college basketball a quarter-century ago, and after they chatted for about three hours, Rothman gave McDonough a hug and told him the job was his.
McDonough warned him, ''I'm going to have a little bit of a moment here,'' because he started thinking about his late father, Will McDonough, a prominent NFL columnist and commentator.
The younger McDonough, who has mostly worked other sports in his career, had to collect himself for several seconds on a conference call Monday when asked to reflect on what it meant to ascend into such a high-profile NFL job.
He recalled visiting colleges in the Midwest with his dad in 1979 and running into Howard Cosell in a Green Bay hotel. Cosell, who was quite impressed by the story of Will McDonough punching New England defensive back Raymond Clayborn in a postgame dustup, invited Sean to sit in the ''Monday Night Football'' booth when the Packers hosted the Patriots the next day. At one point Cosell mentioned Clayborn and turned around and winked at Sean.
Nearly 37 years later when McDonough was offered a permanent spot in that booth, he texted his brother, Terry, with the news. Terry was a bit busy - it was the first night of the NFL draft, and he's the Arizona Cardinals' vice president of player personnel - but he immediately replied with a selfie from the war room saying he was fighting back tears. (Another brother, Ryan, is the general manager of the NBA's Phoenix Suns.)
Sean McDonough wound up attending Syracuse, where he would first meet Tirico when McDonough was graduating and Tirico was arriving on campus. Tirico later became the first recipient of the Bob Costas Scholarship, given to an exceptional Syracuse broadcast journalism student. He joked that the NBC gig is just ''one elaborate ploy'' to reimburse Costas by paying for a few dinners with his new colleague.
Tirico and McDonough are good friends and share an agent, Sandy Montag - McDonough quipped that Montag is the only person having a better week than the two announcers.
Under Tirico's ESPN contract, Montag had a window to reach out to other networks, and things moved quickly once NBC showed interest, Tirico said. ESPN executives have been ''incredibly gracious'' about his decision, he added. Flood noted that he'd received many emails from his ESPN cohorts lauding Tirico.
Tirico joined ESPN as a ''SportsCenter'' anchor in 1991 and became the play-by-play announcer for ''Monday Night Football'' in 2006. He hosted major tennis and golf coverage and called the NBA Finals for ESPN Radio and the ''Super Tuesday'' Big Ten college basketball games.
He said he was ready for a less demanding travel schedule with NBC.
''It just takes a physical and mental toll on you,'' Tirico said.
McDonough rejoined ESPN in 2000 after first working for the network from 1989-95. He'll continue to call ''Big Monday'' ACC college basketball games, but will no longer work ABC's Saturday afternoon college football matchups.
---
---