National Football League
National Football League
New faces on defense could boost Packers
Published
Jul. 23, 2012 6:17 p.m. ET

Under general manager Ted Thompson, the Green Bay Packers always have looked first to the draft as the right way to build a contender. That philosophy was readily apparent in the way Thompson tried to fix one of the league's leakiest defenses this offseason.
The Packers took defensive players with their first six picks in April, including outside linebacker Nick Perry and defensive lineman Jerel Worthy. And if those players - plus a handful of free agency additions - can help stop some of the big plays the Packers gave up last season, they should be Super Bowl contenders again.
''I think it says something,'' Clay Matthews said. ''Obviously, when you have a No. 1 offense and your defense finishes last, there needs to be some improvement, and that's what we're trying to address.''
Thanks to an explosive offense led by Aaron Rodgers, Green Bay's defensive issues really didn't matter for most of last season and the Packers nearly went undefeated. Then came the divisional playoff game at Lambeau Field, where the New York Giants exposed defensive flaws and the offense couldn't put up enough points to overcome it.
Packers coach Mike McCarthy also walked away from that game concerned about turnovers.
''When you view the way we played the last three years, it definitely is categorized as an anomaly, but I don't have the benefit of throwing the `anomaly' word around,'' McCarthy said. ''That's a very important game and you want to play your best in the most important games, and we did not accomplish that.''
On offense, one of the league's most explosive units returns largely unchanged, with only a few question marks. Center Scott Wells signed with St. Louis as a free agent. The Packers brought in veteran Jeff Saturday, who must establish chemistry with his new teammates in camp, and stay healthy through the season.
One potential issue on the offensive line is Marshall Newhouse, who performed fairly well at left tackle after a long-term injury to Chad Clifton last season. Now Clifton is gone, and Newhouse must show he's capable of protecting Rodgers on a full-time basis.
The Packers also haven't brought back veteran running back Ryan Grant, betting that a young running back group led by James Starks will be enough to win. And with backup quarterback Matt Flynn signing with Seattle as a free agent, the inexperienced Graham Harrell will be counted on if anything happens to Rodgers.
Rodgers has a remarkable number of talented targets in the passing game. That includes veteran receiver - and ''Dancing With the Stars'' champion - Donald Driver, who insists he'll still be productive.
''We're deep,'' Driver said. ''We're going to always be deep. I don't think that's going to ever change. We have five great guys that (have) been with me through the last couple years. It's going to continue to be the same way. We're all going to go out there and do our part. At the end of the day, we're all going to get as many catches as we can. Hoping everybody smiles about it like we did last year.''
Green Bay also lost offensive coordinator Joe Philbin, who became coach of the Miami Dolphins. McCarthy calls plays on Sundays, but it remains to be seen how much the Packers will miss Philbin's influence behind the scenes. Former quarterbacks coach Tom Clements takes his place.
Still, the main questions remain on defense, where Dom Capers wants to see big contributions from new faces and better tackling from just about everybody.
''We can't give up the number of big plays,'' Capers said. ''I've always believed that if you want to be a good scoring defense team and not give up a lot of points, you've got to make people work. The statistics prove that out every year. If you get a play of plus-15 yards or more, your chances of scoring quadruples. The key is to make them have to work for things.''
The Packers need to replace safety Nick Collins, who isn't returning after sustaining a significant neck injury last season. In camp, M.D. Jennings might challenge veteran Charlie Peprah, who filled in for Collins last season. Charles Woodson isn't expected to move to safety full time, but already plays multiple positions within the defense and could see his role change slightly.
Green Bay also needs to improve a pass rush that managed only 29 sacks last season, tied for third fewest in the league. After piling up 23 1-2 sacks in his first two NFL seasons, Matthews had only six last season. If Perry can learn the outside linebacker position quickly, his rushing ability could divert some pass protection focus away from Matthews.
''The faster we can get him up to speed, the faster we can have some fun moving him around, flying around and making some plays together,'' Matthews said.
The Packers also will have some new faces on the defensive line. But a pair of players who figured in their plans, oft-injured Mike Neal and free agent addition Anthony Hargrove, are facing league suspensions.
So while the Packers have questions going into camp, they don't seem to be dwelling on last year's disappointment.
''I left Green Bay that week and kind of moved on,'' Rodgers said. ''That's the way I've been able to do it. It's frustrating and you're still frustrated by it, but it's not something I carry with me. I don't think anybody on the team does.''
---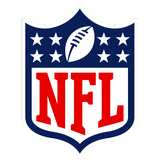 Get more from National Football League
Follow your favorites to get information about games, news and more
---