National Football League
National Football League
New coach tries to return Raiders to old glory
Published
Aug. 23, 2011 5:30 p.m. ET

Early in Hue Jackson's first training camp as Oakland Raiders head coach he staged movie night for his players.
Instead of a Hollywood blockbuster, Jackson pulled out a historic film that depicted the history of a once-proud franchise that has fallen on tough times.
Former stars talked about what it meant to be a Raider and highlights were shown from the team's glory days of three Super Bowl titles in eight seasons.
''My job is to make sure these guys understand the history of the Raiders and we did that,'' Jackson said. ''We really talked about the tape that was put together. If you ask our players, they'd say it was fantastic. I mean there have been some great players that have played here and we need to uphold that standard.
The recent editions of the Raiders have fallen far short of the standard set in the 1960s, '70s and early '80s when Al Davis built one of pro football's best franchises. The Raiders have not had a winning record since 2002, losing 91 games in eight seasons for the league's second worst mark over that span.
Jackson hopes to turn back the clock by building a team that can dominate physically to get Oakland back to the playoffs after improving to 8-8 last season.
That .500 record ended seven straight years of at least 11 losses and prompted former coach Tom Cable to proclaim ''we're not losers anymore.'' That statement irked Davis and falls far short of Jackson's goals.
''I expect to win here,'' he said. ''I want our players to expect to win and I want our fans to have an expectation that this organization is making a comeback to where it rightfully belongs. And 8-8 doesn't cut it for me. I'm not interested in being 8-8. I'm interested in being great.''
Jackson helped transform a lackluster offense last season as coordinator. Behind a 1,000-yard rushing season from Darren McFadden, big plays from receiver-kick returner Jacoby Ford and improved play at quarterback from Jason Campbell, the Raiders more than doubled their scoring output from the previous year to finish sixth in the league with 410 points.
Now Jackson tries to translate that improvement to the entire team.
''I don't know what the Raiders'offense was before that, but when he got here we were scoring a lot of points last year,'' Campbell said. ''We were making plays, and the reason is because of his mentality. He brings that mentality of physical, relentless football and playing like a Raider. That's what he's all about.''
The key to Oakland's success rests heavily on Campbell's right arm. Given some rare stability with a second year in Jackson's system and a reunion with former offensive coordinator Al Saunders, Campbell is being counted on to take a big step forward from the up-and-down quarterback he has been for his first six years.
Campbell lost his starting job twice last season, but still managed to post the second-highest quarterback rating of his career. He has a firm hold on the job - and the offense - this season in a change evident to all around him.
''His pocket presence, his huddle presence, is definitely better than it used to be,'' said offensive lineman Stephon Heyer, Campbell's teammate in Washington. ''It looks like he's more of a leader. He's comfortable. I can see that now more so than ever.''
The Raiders believed so much in last year's talent that they made few major additions in the abbreviated offseason.
Despite losing a pair of Pro Bowlers in cornerback Nnamdi Asomugha and tight end Zach Miller, as well as their most consistent lineman in recent years, Robert Gallery, to free agency, the Raiders signed only one potential starter in tight end Kevin Boss.
The one big change was at coach.
''Hue stresses just being a bully, being a big bully on the block and just being more physical than anybody in the AFC West,'' defensive tackle Tommy Kelly said. ''That's what he wants us to be and that's what we got to be.''
While Jackson is in charge on the field, the Raiders are still Davis' team. Davis has been a much less visible presence this summer, not attending practice even once in the first three weeks of training camp.
But Jackson says he still talks to Davis daily about what it will take to improve the Raiders.
''This is his football team and he lets me drive the engine,'' he said. ''I talk to him all the time about what we are doing, where we are, what we are, and where we are getting to. ... I give him my input, he listens; he gives me his input, I listen and on we march.''
How far they march remains to be seen.
---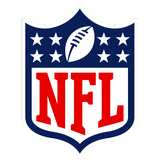 Get more from National Football League
Follow your favorites to get information about games, news and more
---