National Football League
National Football League
Nebraska's Hickman says no to chance at NFL
Published
Mar. 2, 2010 10:05 p.m. ET

Jacob Hickman started 36 straight games in a Nebraska program famous for developing offensive lineman. He was poised to achieve the dream of the millions of boys on America's sandlots.
Hickman had an invitation to be among more than 300 pro prospects showcasing themselves at the NFL Scouting Combine in Indianapolis.
He said no.
The passion was gone.
``Playing in the NFL was never a dream for me, like the end-all, be-all,'' Hickman said. ``I kind of thought if that happens, it's something I would do. As it has progressed, I've kind of gone in a different direction.''
Some scouting services ranked Hickman as high as the No. 10 center available in April's NFL draft. But a few days after the Cornhuskers beat Arizona in the Holiday Bowl, Hickman came to the conclusion that he simply doesn't feel like playing football anymore.
``I enjoyed everything I did here,'' Hickman said. ``I had a great experience. I didn't feel the need to continue playing. It just didn't feel like it's what I wanted to do with my life.''
The list of players who hang around too long in their sport grows every year. Far shorter is the list of those who, with a legitimate professional opportunity in front of them, decide it's time to do something else.
It would be easy to point to Hickman's lengthy history of injuries as the reason. That was a consideration. But just as important - and Hickman can't express exactly why - he didn't have the stomach for pro football.
``There are so many guys who deserve and want to be at this level that a guy whose heart is only halfway into it isn't going to be successful,'' he said.
NFL draft consultant Gil Brandt, who has worked in the league since the 1960s, said it happens about every other year that a player expected to be drafted calls it quits after college. He said Hickman probably would have been a sixth- or seventh-round pick.
People who haven't played football at the major college or pro level can't understand the toll it takes on the mind and body, Hickman said. The 6-foot-4, 290-pound Hickman already has developed arthritis. He played through a painful hip pointer last season. He's had surgeries on a knee, ankle, hand and elbow.
``I've got 14 screws, two plates and a washer in me,'' he said.
Hickman is 23. He knows his income potential would have been great in the NFL if he made a team and stuck. But having weighed the money he might have made against his lack of desire and the risk of a debilitating injury, he's walking away while he can.
``I know a lot of guys who have similar injury issues like me tend to have a lot more surgeries once they get to the league,'' he said, ``and it's not something I was looking forward to.''
Hickman, who is from Bakersfield, Calif., was recruited to Nebraska in 2006 by former coach Bill Callahan. He admitted to having thoughts about quitting from time to time the past four years.
He couldn't bring himself to do it until after his senior season and he's glad he stuck around as long as he did.
Bo Pelini took over Callahan's moribund program and in two years built it into a 10-game winner that came within a point and last-second field goal of beating Texas in the Big 12 championship game.
Hickman talked to Pelini and a couple assistants, his wife and his father before deciding to hang it up. He was among the first wave of players to receive invitations to the scouting combine, which caused him to re-think his decision.
``Getting one as early as I did makes you think you have a pretty good shot,'' Hickman said. ``I wanted to make sure that if I decided to quit that it wasn't because subconsciously I was afraid I couldn't make it. I know I had a chance to make it, and I still decided I didn't want to pursue it.''
Just because Hickman is done playing doesn't mean he's done with football. Though he'll graduate in May with a degree in construction management, he's considering going into coaching.
``I like the mental aspect of the game, and it's something I could be good at,'' he said. ``There is a vast difference between playing and coaching. I wasn't burned out on the game itself.''
And Hickman and his wife of two years, Savannah, hope to start a family someday.
``If I play for another 10 years, I might be walking with a limp when I'm 40,'' he said. ``I would like to be able to play ball with my kids.''
---
AP Sports Writer Michael Marot contributed to this report from Indianapolis.
---
---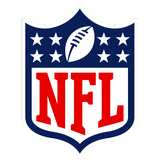 Get more from National Football League
Follow your favorites to get information about games, news and more
---