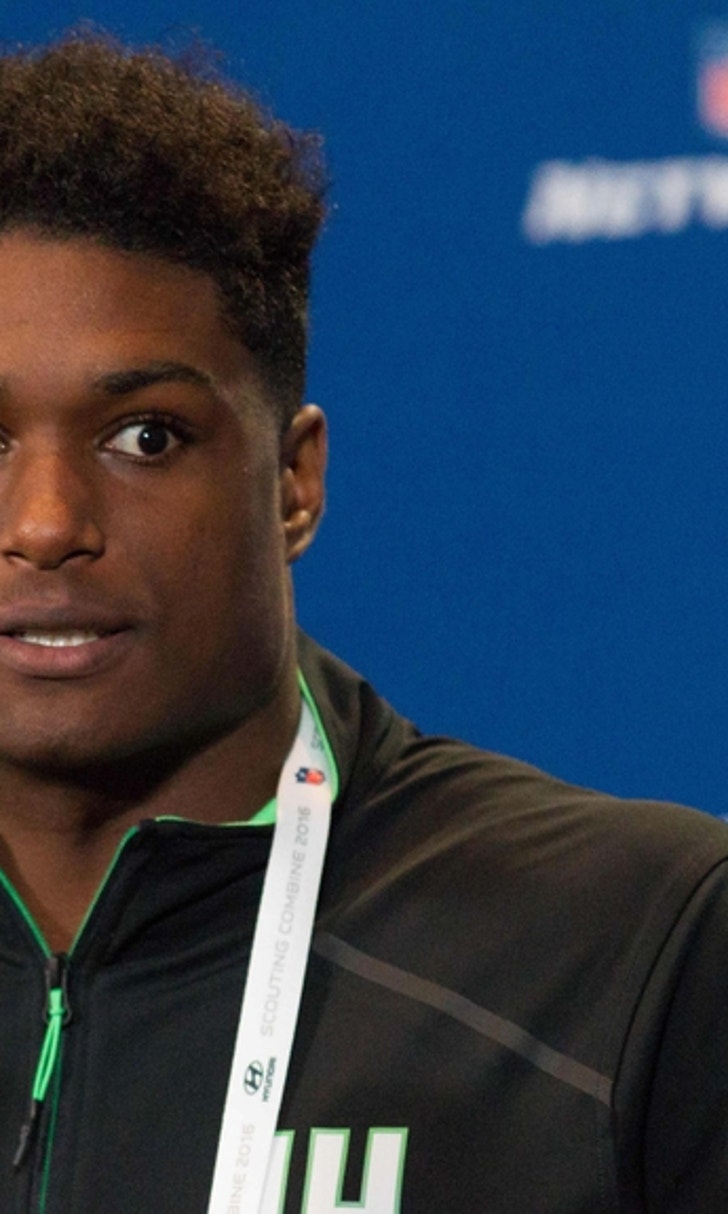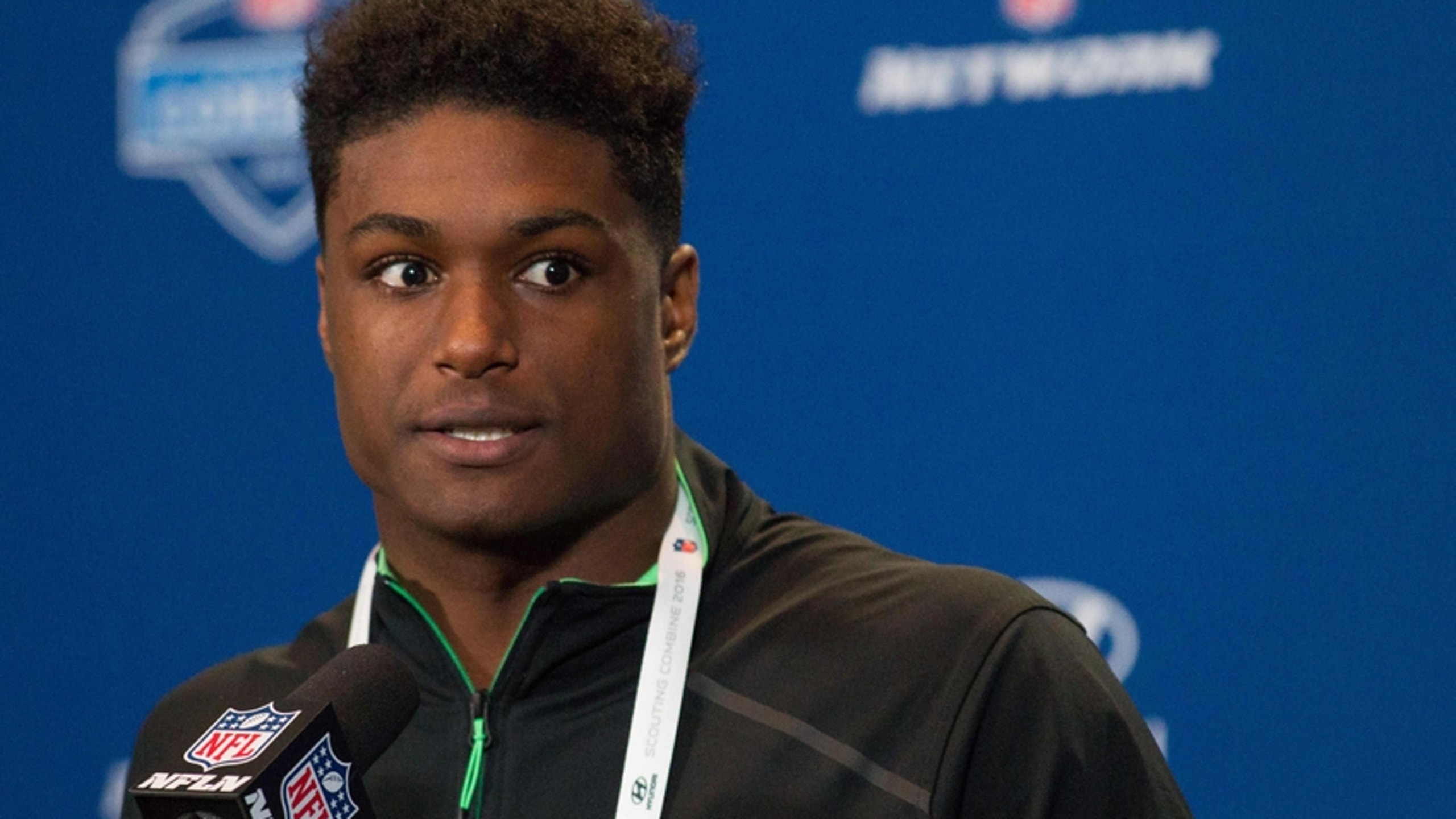 Myles Jack snubbed by Pro Football Focus, like Blake Bortles before him
BY foxsports • June 30, 2017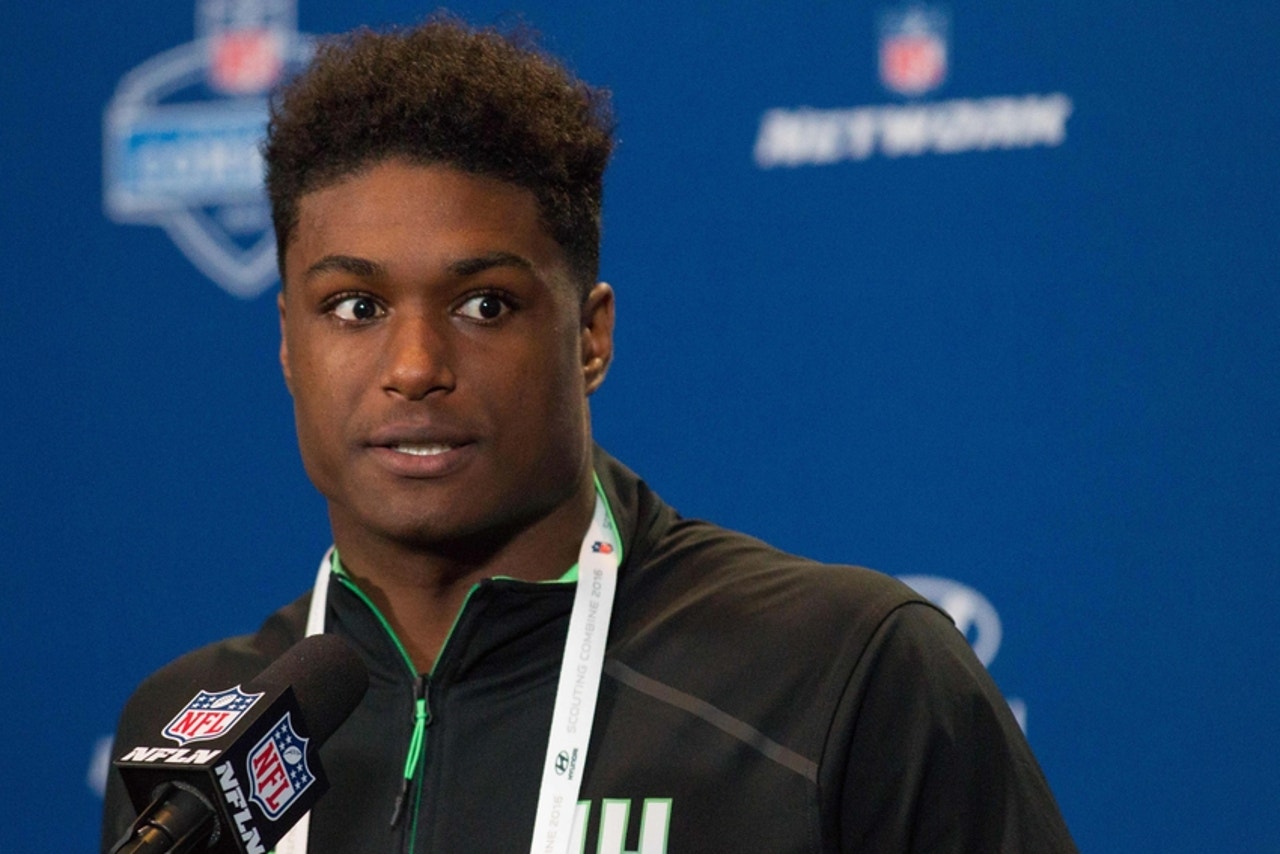 Myles Jack, stud second-round rookie linebacker for the Jacksonville Jaguars, was snubbed by Pro Football Focus' list of best non-first-round rookies.
Just a year ago a vastly improved Blake Bortles received a lot of negative analytics measurements in a game in which he led the Jacksonville Jaguars to 51 points. In that game he received a -5.3 grade from Pro Football Focus despite three touchdowns and 250 yards with no interceptions.
To PFF's credit, they weren't the only ones scoring Bortles low. Five Thirty Eight's "The Jaguars Scored 51 Points; Blake Bortles had Practically Nothing to do With It" was also particularly scathing.
This isn't to say that Bortles didn't have an excellent day as a quarterback, but as Daniel Lago argued in his original piece, it is important to also separate ability from the straight statistics. A lot of the good that came from that game came from Bortles' strong sheer ability and willingness to take risks. The analytics didn't really reflect that.
The Jags community was, naturally, outraged by the snub of Bortles in analytics work by PFF and Five Thirty Eight/ESPN. It poisoned plenty of fans from simply trusting what the bigger analytics groups say about football. It isn't that analytics shouldn't be used and shouldn't be trusted, but that it has become more clear it isn't on some holy pedestal to be worshipped.
But the latest snub may be an even bigger deal.
In "The 10 non-first-round rookies who can make an impact" list by Michael Renner at PFF, many expected Jacksonville Jaguars linebacker Myles Jack to make an appearance. For those expecting his name, however, the scroll the bottom of the article yielded no validation.
Jun 14, 2016; Jacksonville, FL, USA; Jacksonville Jaguars linebacker Myles Jack (44) looks on during minicamp workouts at Florida Blue Health and Wellness Practice Fields. Mandatory Credit: Logan Bowles-USA TODAY Sports
While there's no doubt players like Dak Prescott, Cody Whitehair, and Derrick Henry will make an impact, in the discussion of "non-first rounders expected to have the biggest impact this season" it makes sense that literally one of the most talented players in the entire draft should make an appearance after falling to the second round due to some last minute concerns about his knee. Sure, players like Joe Thuney (guard, Detroit Lions) and Cyrus Jones (CB, New England Patriots) are going to make an impact, but will it really be more than that of Jack?
What makes this snub so odd is that PFF knows Jack can be a monster. Sam Monson gushes "Myles Jack isn't a perfect prospect – but he's pretty close" and Thomas Maney highlights Jack as a primary star in the only preseason game that really matters (Preseason Week 3). Further, in Monson's 50 PFF stats you need to know before the 2016 season he highlights Jack's tremendous impact:
11. No NFL linebacker duo allowed more yards in coverage than Jacksonville's Telvin Smith and Paul Posluszny (1,178) last season.

Enter Myles Jack. The linebacker with safety-type athleticism had the highest coverage grade in the country when healthy as a sophomore at UCLA. That season, he had a ridiculous seven pass breakups while often times playing a slot corner-type role. The Jaguars' third-down package figures to be a completely different animal this season.
It's expected that Jack will out-compete his peers in the linebacker ranks to make plenty of big plays and regular contributions (if not starts) on defense for the Jags. He's expected to excel.
So when looking at a list of non-first rounders expected to have an impact, it's hard to fathom why he would be left off in favor of others. Sure, other players may make more starts and have more opportunities to make an impact, but the early signs suggest that Jack is going to out-compete all of them when he's on the field.
Jack's going to have a tremendous impact for the Jacksonville Jaguars this year. If he isn't among the most impactful non-first-round rookies by season's end, it'll be shocking.
More from Black and Teal
This article originally appeared on
---
---