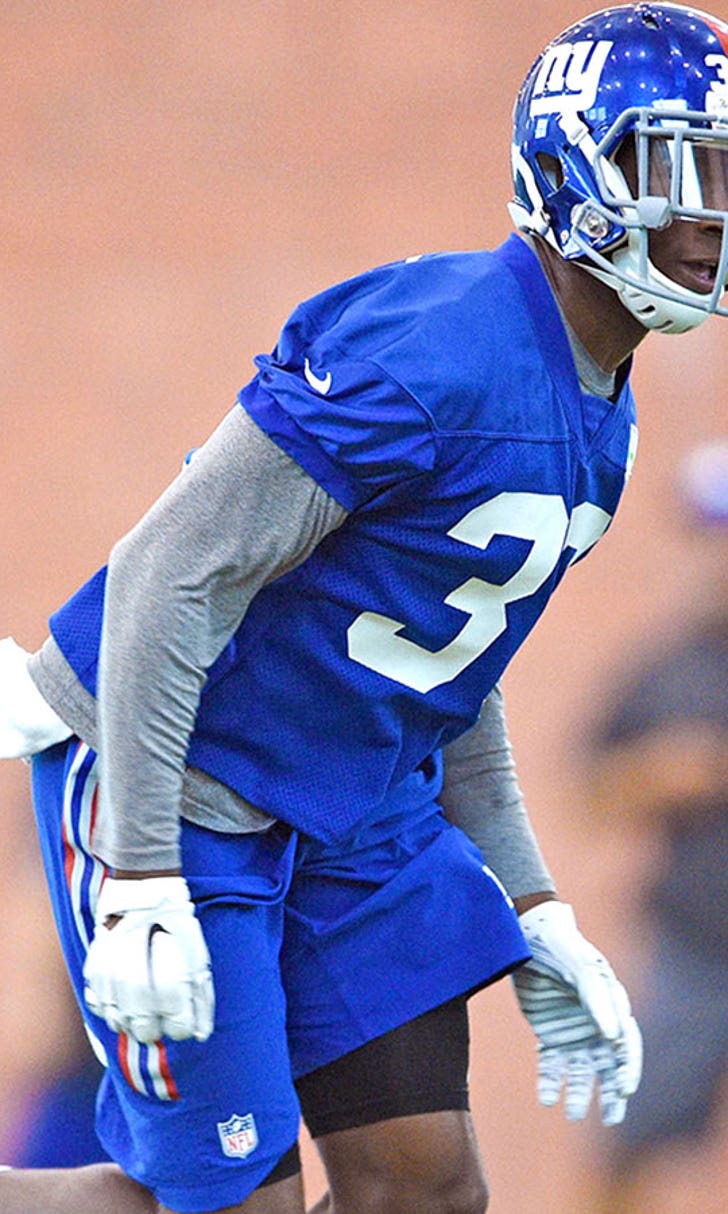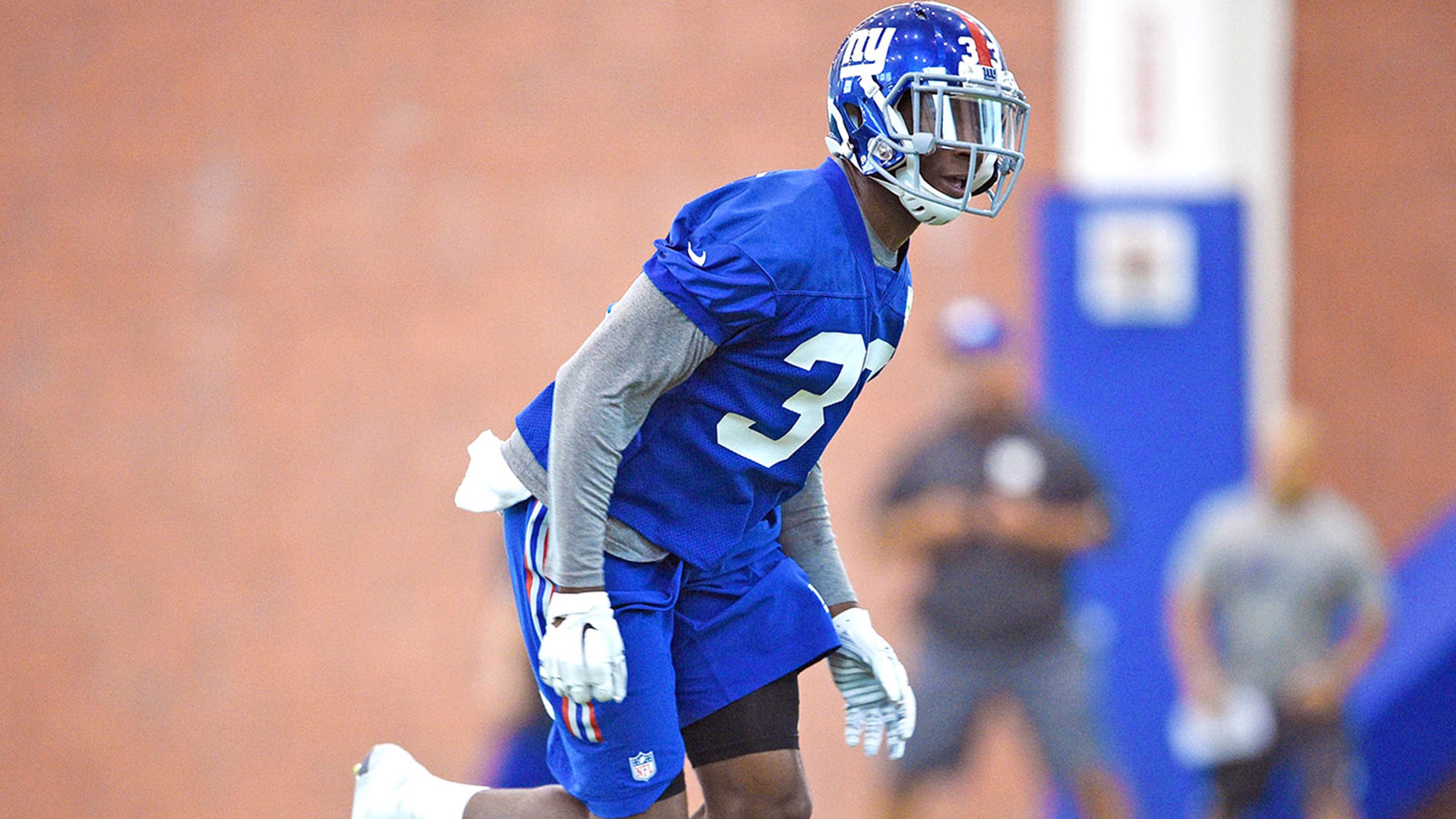 Mykkele Thompson impresses among Giants' unproven safeties
BY foxsports • June 17, 2015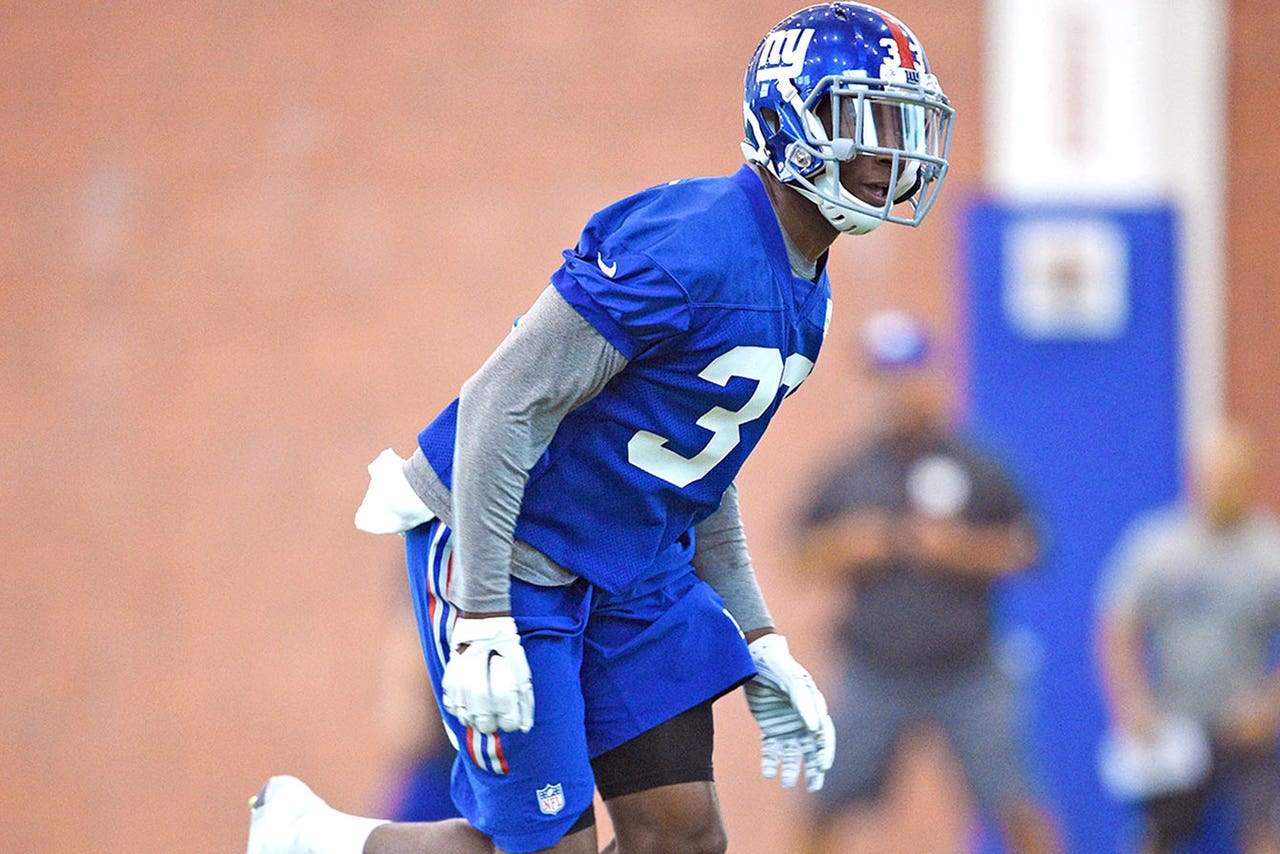 The New York Giants have quite the "challenge" on their hands, as new defensive coordinator Steve Spagnuolo termed it. They must find two starting safeties from a group of unproven players that includes three rookies and three additional defensive backs on their rookie contracts. Fifth-round rookie Mykkele Thompson was considered the least likely to emerge as a starter, but he is doing everything he can to prove as the team's biggest surprise.
Thompson kicked off the Giants' first OTA practice a few weeks ago with the defense's very first interception. When the Giants opened up their first mini-camp practice on Monday, Thompson was at it again. He showed excellent awareness to read the route, move to the middle of the field, and jump a route for a tipped interception. Giants' safeties coach David Merritt is particularly impressed with Thompson's progress from a mental standpoint.
"Mykkele, I knew was a smart kid," Merritt said to Giants' reporters on Monday, per Giants.com. "He came here and he is a cerebral kid, that is for sure. He is going to take what I say literally and take my word for it and go out and try to execute it. Now I am starting to see that the kid actually has some football awareness, where I didn't think he had much of it when we first started off. The [missed alignments] that started at the beginning of rookie mini-camp and OTAs have drastically gone down. Mentally, he has excelled past my expectations."
Cutting down on the mental mistakes and mastering Spagnulo's scheme is the fastest and truest way for any of these safeties to rise to the top of the pack. Merritt has described the process of picking up the defense a difficult one for his young safety group.
"Very slow," Merritt said. "Very slow leadership, as far as making calls, controlling the defense. If I give you a call and I tell you, 'These are the checks and this is what I need you to do. If you see this formation, this is what you check to,' the guys right now that I have are very slow at making those checks."
Spagnuolo confirmed that it has been a trying time for the coaches and players as they try to find two safeties to emerge as the starters in 2015.
"Right now, it's a challenge," Spagnuolo said to reporters Monday, per Giants.com. "It's a challenge to them. It's a challenge for our patience and our trust in them. But every day, it gets better. Every day, there's a trust gained there from the linebackers to the corners back to the safeties. But we've got a long ways to go, in my opinion."
If Thompson keeps impressing during practices through the rest of mini-camp and training camp, there is no reason to believe that the fifth-round rookie can't earn a starting role in 2015. Thompson is currently working primarily with the second team defense. The first team defense is currently featuring rookie Landon Collins and third-year defensive back Cooper Taylor at the two starting safety spots.
(h/t New York Giants)
Photo Credit: Steven Ryan/USA TODAY Sports
---
---