National Football League
National Football League
Moss' legacy falls short of his talent
Published
Aug. 2, 2011 1:00 a.m. ET

A year ago, I compared Randy Moss to a super-hot, certifiably crazy girlfriend you have to back away from delicately. I pointed out that Tom Brady and Bill Belichick had executed their breakup with Moss perfectly.
Brady worked behind the scenes, exchanging regretful text messages with Moss as the receiver languished in Minnesota and Tennessee. Belichick maintained a public front of deep sorrow and respect, constantly championing Moss' intelligence to the media.
Well, now here's the hard part. The ugliness of the breakup is public now.
Unable to land a sufficient contract, unwanted by most teams with serious Super Bowl aspirations and therefore forced into retirement, it has now dawned on Moss that he loves Brady and Belichick more than they love him. Perhaps it has even crossed his mind they simply used him to sexy their offense. The Patriots never had any intention of marrying Randy Moss with a long-term contract.
It must hurt Moss to see Brady and Belichick hop into a friends-with-benefits relationship with Albert Haynesworth and Chad Ochocinco. You think Randy wouldn't accept the restructured, three-year deal Belichick gave Ochocinco?
This is rock bottom for Moss. He's coming to grips with the fact that the love of his football life saw him as nothing more than a hit-it-and-quit-it skank.
And now Moss, like most football fans, will spend the rest of his years reflecting on what could have been had he handled things differently.
That is his legacy. Short of Moss returning and powering a third NFL offense to record-setting numbers, we will remember him more for what he could have accomplished more so than what he did.
That is astonishing considering what he did accomplish.
As a 21-year-old rookie, Moss sparked the Vikings to 556 points and a 15-1 regular season record. As a 30-year-old, first-year player in New England, he sparked the Patriots to 589 points and a 16-0 regular season record. He should have at least shared the MVP award both seasons.
Because of his inconsistency, Moss does not belong in the conversation for the game's greatest all-time players. I'm not sure he would crack my top 50. But there has never been a player more valuable than Randy Moss. There has never been a player who has struck more fear in opposing coaches and players.
Moss is known as a coach killer. Truth is, he's more of a QB maker than a coach killer. Randall Cunningham, Jeff George, Daunte Culpepper, Tom Brady and Matt Cassel can all thank Moss for some of their most memorable seasons.
But that's not what we'll remember about Moss. We'll remember that he should have been better than Jerry Rice.
Again, he's like the super-hot, crazy girlfriend who wouldn't give up drugs or stripping, couldn't overcome her insecurity or move past her loser ex-boyfriend. You remember the sex fondly. You spend hours trying to figure out why she couldn't change.
There's never a good answer. You're left to speculate.
Randy Moss is a reflection of a culture that overvalues pride and monetizes respect.
He perfectly reflects America and his generation.
He retired from football Monday, short of his destiny and potential legacy, because pride wouldn't allow him to play the game outside the spotlight and for less cash than what he believes is his market value.
That is not written to vilify Randy Moss. Football is dangerous. There is no reason to play it if you can't justify the inherent risks.
Maybe his pride will save him from a terrible injury. Or maybe it simply finished undermining what should have been a career that dwarfed Rice's.
Whatever, Moss belongs in the Hall of Fame on the first ballot. His impact on the game was too significant to make him wait.
His lack of genuine love for the game bothers me, and his inconsistent effort was troublesome. But those are by-products of being blessed with too much talent. Talent, like beauty, can be a curse and a burden.
Society plays a role in making super-hot girls crazy. It does the same thing to super-talented men.
---
---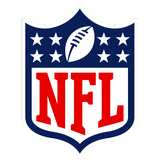 Get more from National Football League
Follow your favorites to get information about games, news and more
---