National Football League
National Football League
Morris bids to share Redskins backfield with RGIII
Published
Aug. 26, 2012 3:45 p.m. ET

Taken 171 selections apart in the NFL draft, Robert Griffin III and Alfred Morris are starting to look like a promising backfield combo for the Washington Redskins, one that might still be in place on opening day.
Everyone expected Griffin to be there as the No. 2 overall pick. Morris? He was sixth-round selection who was a good bet for the practice squad at the start of preseason.
Not anymore. Stash the running back from Florida Atlantic on the practice squad, and another team is sure to swoop and take him away. Morris is all but a sure bet for the 53-man roster - and is in the running for the starting job - after his latest solid preseason performance: 107 yards on 14 carries and a touchdown in Saturday's 30-17 win over the Indianapolis Colts.
''He had a heck of a game,'' coach Mike Shanahan said. ''We'll wait and see, see who's healthy. We have a few guys banged up. He may be the lonely solider at the end, the way things have been going.''
Morris keeps getting the call because Tim Hightower, Evan Royster and Roy Helu Jr. have been nursing injuries. Hightower played Saturday in his first game since tearing the ACL in his left knee last season, getting 28 yards on five carries. Royster missed the game with a sore right knee, and Helu has a pair of sore Achilles.
Even if any or all of those three are healthy for the Sept. 9 regular season opener against the New Orleans Saints, Morris made a chase to be in the mix when playing time is handed out.
''I definitely have been getting a lot of opportunities a lot sooner than I thought due to injuries,'' Morris said. ''It's unfortunate, but like I said, I make the most of it.''
Morris had the statistical big game in a day that showcased the first meeting of the top two picks in the draft. Andrew Luck and Griffin both gave solid performances with no major mistakes.
Griffin completed 11 of 17 passes for 74 yards and a touchdown to wrap up his preseason. Coach Mike Shanahan doesn't plan to play Griffin - or hardly any of the projected starters - in the final preseason game Wednesday against the Tampa Bay Buccaneers, so Griffin wraps up his August with at 20 for 31 for 193 yards with two touchdowns, no interceptions and a 103.2 rating.
''He looked a lot more comfortable,'' Shanahan said. ''I think with every game he will feel more comfortable.''
Griffin's major faux pas during the preseason was a lost fumble under pressure last week against the Chicago Bears.
''Last week I had some learning experience,'' Griffin said, ''but I haven't had any overall bad performances.''
Morris also had a learning experience against the Bears. It's not unusual to see rookies pile up yards in preseason games, but he's also picking up some of the nuances that aren't always second nature.
''I made no mental errors. I picked up all my blitzes, which is what I missed last week,'' Morris said. ''You know, I hold myself at a high standard and I was upset with myself for missing that. (Against the Colts) I picked up all my blitzes and I even helped some of the other guys when guys shaded off them, so I definitely got a lot of contact out there.''
---
Follow Joseph White on Twitter: http://twitter.com/JGWhiteAP
---
Online: http://bigstory.ap.org/NFL-Pro32 and http://twitter.com/AP-NFL
---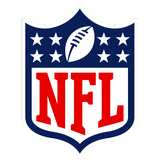 Get more from National Football League
Follow your favorites to get information about games, news and more
---