National Football League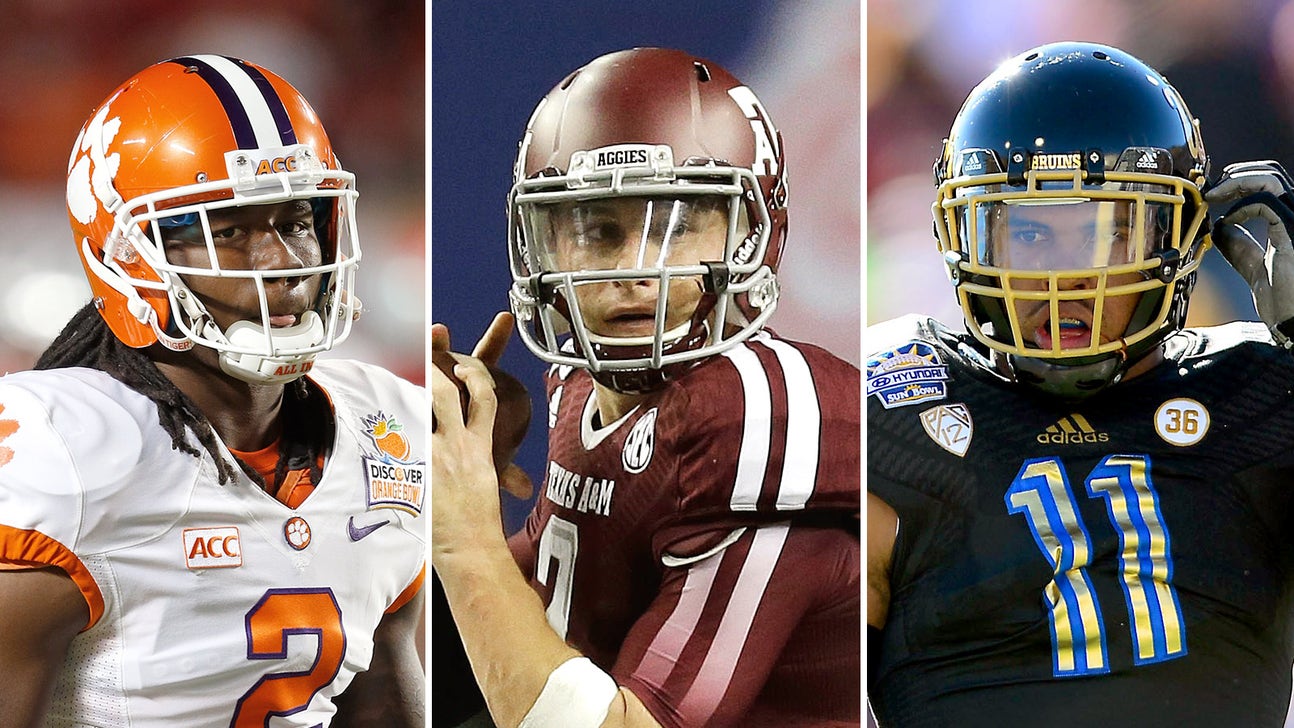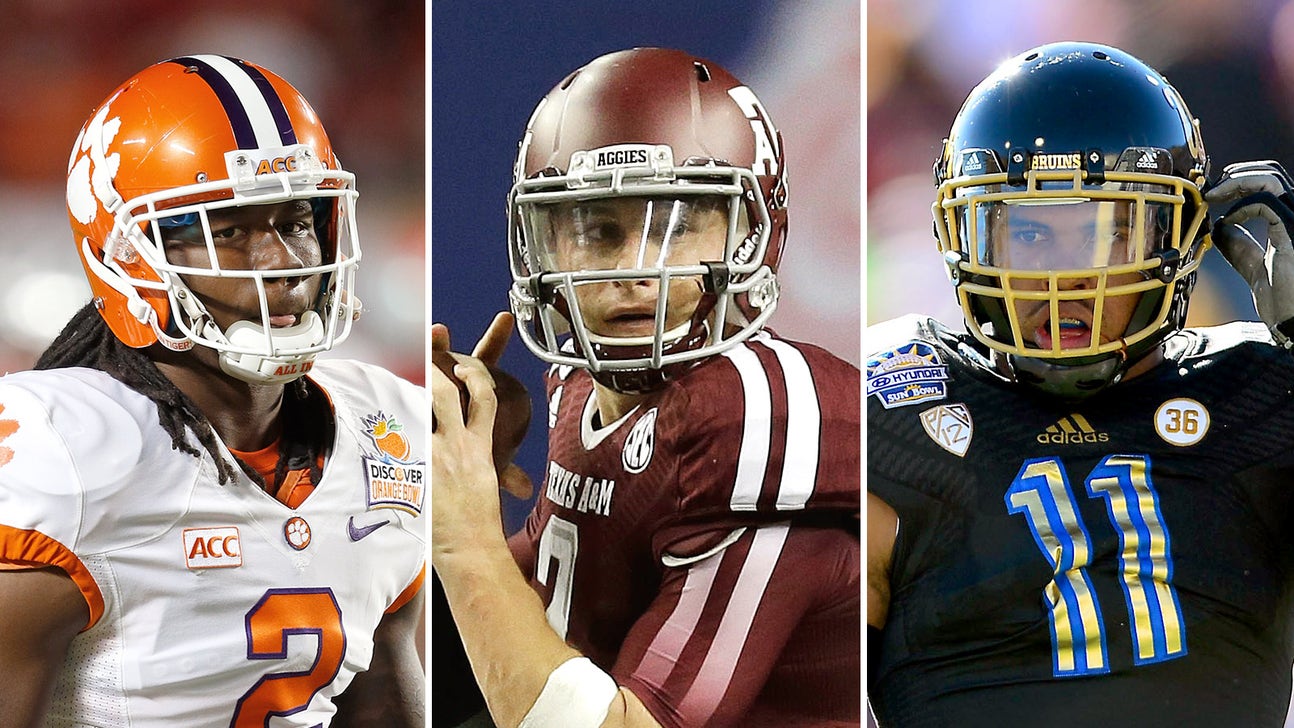 National Football League
Mock Draft: Projecting the first 10 players to come off the board
Published
Feb. 7, 2014 12:15 p.m. ET

It's still very early in the 2014 NFL Draft process.
With about two weeks until the Combine and three months until the Draft itself, teams are gathering information and have plenty of time to finalize the order of their boards.
That said, with numerous seasons of film and Senior Bowl evaluations already in hand, opinions on this year's prospects are being formed.
After poring over a lot of that film and speaking with front-office executives around the league, let's take an educated crack at an early mock top 10.
(One thing to keep in mind: There's no way to predict draft day trades, at least not this far out, so this projection doesn't consider potential board movement that could shake up the order and choices come May 8.)
1. Houston Texans
Projected pick: Jadeveon Clowney DE, South Carolina
Houston needs a quarterback, and it will look very closely at Johnny Manziel, Teddy Bridgewater and Blake Bortles. However, Clowney is the most dynamic player in the Draft, and as several front office executives told me, it would be an upset if any player was selected before Clowney.
2. St. Louis Rams
Projected pick: Jake Matthews, OT, Texas A&M
The Rams struck gold in their trade with Washington two years ago, which resulted in this No. 2 pick, among others. The defense is on the right path and should be St. Louis' strength for at least the next couple years, and while they could use some back end help, their true needs are on the offensive side. Protecting the passer in the NFC West is an absolute must, and no team can go wrong with the very athletic Matthews. The Rams may take a peek at Sammy Watkins with this pick, but if St. Louis stays at No. 2 look for Matthews to be the selection.
3. Jacksonville Jaguars
Projected pick: Johnny Manziel, QB, Texas A&M
The Jaguars have lots of issues and holes to fix on the offensive side of the ball, and more importantly they have to re-engage a fan base that has become apathetic towards the team. Manziel is the only player who kills both of those birds with one pick. He is the most electric QB I have ever seen in college, with the improvisation skills of Denard Robinson, the burst of Darren Sproles and the fearless arrogance of Brett Favre.
4. Cleveland Browns
Projected pick: Teddy Bridgewater, QB, Louisville
The Browns finished in the top 10 in defense last season, and that should improve even more under new head coach Mike Pettine. Offensively the Browns have to help Josh Gordon, who was the league's top receiver last season with more than 1,600 yards. Kyle Shanahan, recently hired as offensive coordinator, is a product of the West Coast system and Bridgewater ran a similar system in college under OC Shawn Watson. So Bridgewater's learning curve will not be as steep as some might imagine. Teddy has wonderful feet and is a great competitor.
5. Oakland Raiders
Projected pick: Sammy Watkins, WR, Clemson
Watkins is the premier wide receiver in the Draft, and Oakland desperately needs a No. 1 WR, which Watkins will be. The Raiders will have to pass on Bortles, but I don't think that will be as tough as some think at No. 5. They are behind the eight ball in their own division, but Watkins is a piece they need and should contribute right away for the Black and Silver.
6. Atlanta Falcons
Projected pick: Anthony Barr, OLB, UCLA
The Falcons have to find help rushing the passer, and Barr fits that mold to a T. He has played defense only for two seasons after UCLA coach Jim Mora switched him from the H back position to OLB for the Bruins when he arrived in LA. Barr has things he needs to clean up, particularly in the run game, but his raw athletic ability is too enticing to pass up. No matter what scheme the Falcons run, Barr will be a force -- all you have to do to prove it is watch Von Miller with Denver.
7. Tampa Bay Buccaneers
Projected pick: Greg Robinson, OT, Auburn
Quarterback Mike Glennon needs some protection, and Tampa is loaded up the middle of its defense. Robinson has things he needs to work on in pass protection, but he is a terrific get for Tampa at No. 7. Most believe he will be off the board before this pick, but his lack of pass blocking experience is going to scare teams away, which is to the Buccaneers' gain.
8. Minnesota Vikings
Projected pick: Blake Bortles, QB, UCF
If I was Bortles, I would be praying that I fell to Minnesota at No. 8. I know the next two years won't be the most ideal for the Vikings trying to play outside while the new stadium is being built, but handing the ball to Adrian Peterson allows a QB to learn on the job while not shouldering the complete burden of the offense. Bortles is a proven winner, and that should follow him into the league.
9. Buffalo Bills
Projected pick: Kahlil Mack, LB, Buffalo
Call me sentimental, but this is too good to be true. Mack is a high motor machine and was all over the field when Buffalo traveled into the Shoe to face the Ohio State Buckeyes last fall. Mack, along with Kiko Alonso, make as good a young linebacker tandem as there is in the NFL, and it doesn't hurt that he can get after the QB.
10. Detroit Lions
Projected pick: Darqueze Dennard, CB, Michigan State
The Lions could help out Calvin Johnson on the outside offensively, but they can look in that direction later in the draft. Facing Aaron Rodgers twice a year is not easy, and any young corner will have a steep learning curve. However, Dennard is the best corner in the draft and after a magical year in East Lansing, Spartan fans are going to be very happy he is staying in the state. The only other corner who could end up in Detroit is Justin Gilbert from Oklahoma State, but Dennard is a better pure corner.
Joel Klatt is a college football and NFL analyst for FOX Sports 1, appearing on FOX College Saturday, Fox Football Daily and other programming. He played quarterback at Colorado, and you can follow him on Twitter @joelklatt.
---
---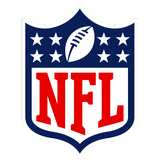 Get more from National Football League
Follow your favorites to get information about games, news and more
---