National Football League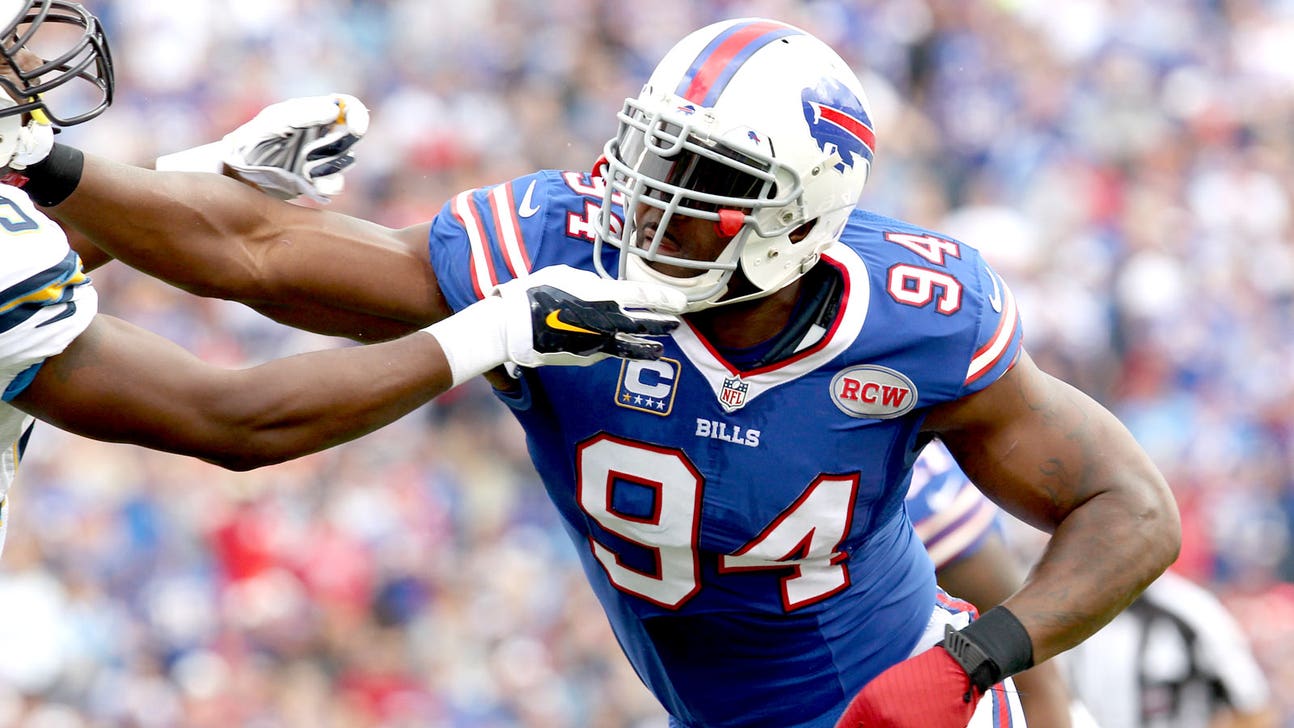 National Football League
Mixed messages: Ryan, Bills players seem at odds on defense
Published
Nov. 4, 2015 5:00 p.m. ET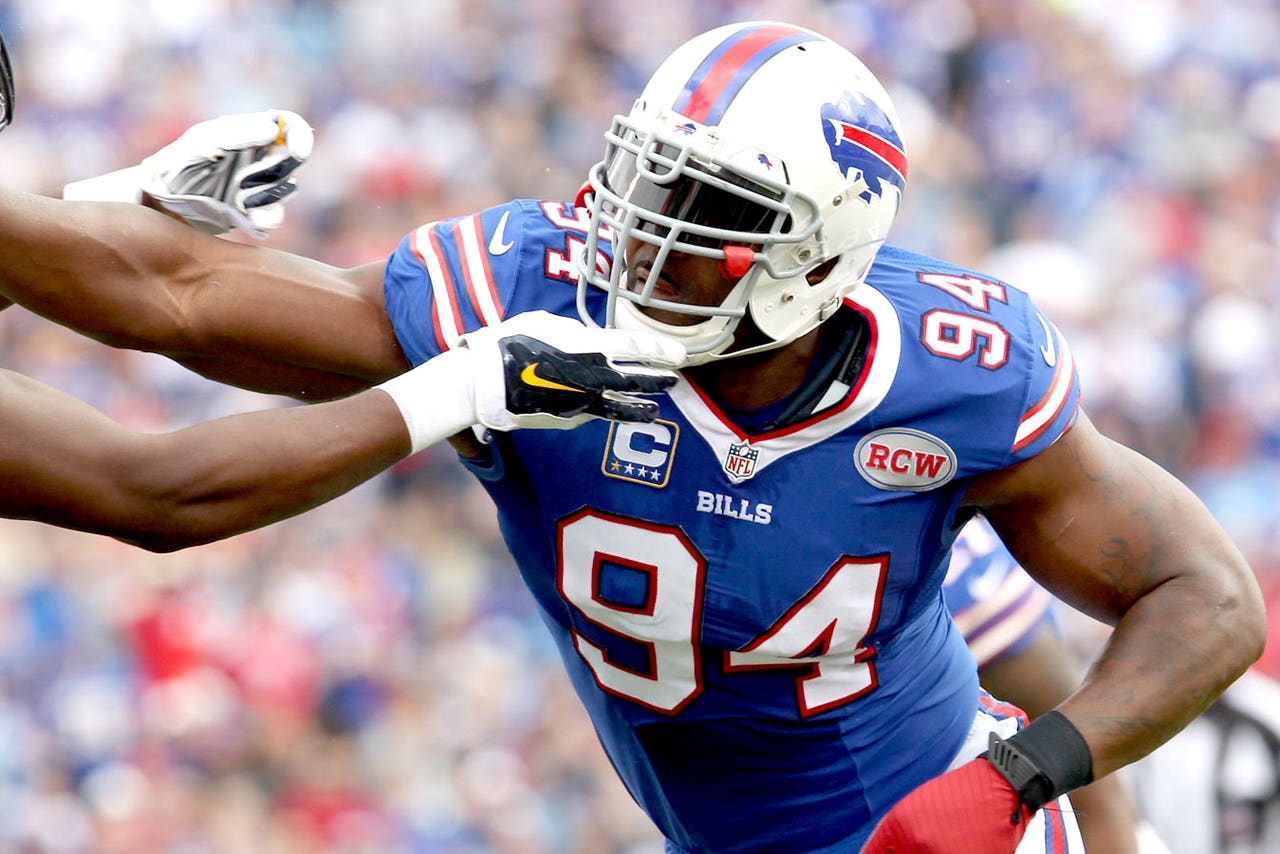 ORCHARD PARK, N.Y. (AP) Last month, Buffalo Bills defenders were complaining about poor on-field communication between themselves. Now, they sound as if they're not even on the same page with coach Rex Ryan.
Mixed messages continued this week regarding a defense that has not come close to playing up to its high-priced expectations.
It began Monday, when linebacker Preston Brown said he was pleased to learn the defensive scheme had been simplified during the team's bye week off.
''I think this week we're just going to take a whole bunch (of plays) out and just play fast. That's what we want to do,'' Brown said. ''We don't have to be as complicated as we've been in the past.''
On Wednesday, Ryan differed from that assessment.
''I don't know. I guess. I mean, whatever,'' was Ryan's response as the Bills (3-4) prepare to host the Miami Dolphins (3-4) on Sunday. ''Do we simplify things? We hope it's becoming simpler to our guys.''
While saying the Bills don't require as elaborate a playbook as his past defenses, the first-year coach placed the emphasis on players better executing the plays called.
''It's the execution of the calls, and I think that's the thing that we're trying to make sure that we're dialed in,'' Ryan said.
Defensive tackle Marcell Dareus didn't exactly clear things up Wednesday when asked whether any changes have been made.
''We'll know when the game time gets here,'' Dareus said. ''We're still making changes.''
Buffalo is coming off two straight losses and in the midst of opening a stretch of playing three consecutive AFC East rivals.
The defense was supposed to be Buffalo's strength entering the season.
It's a unit that returned mostly intact after allowing the fourth fewest yards in the NFL last season. It features two players with $100-million contracts in Dareus and Mario Williams.
And then add in Ryan, who was hired in January and regarded as one of the NFL's top defensive strategists.
The results have yet to materialize for a defense that ranks 13th in the NFL in yards allowed, has had difficulty generating pressure or creating turnovers, and undone by lapses of inconsistency.
The Bills' 11 sacks are 13 off last year's pace when the defense finished with a league-best 54. In a 34-21 loss to Cincinnati on Oct. 18, Buffalo failed to generate a sack or a turnover for the first time in four years.
''We've got to figure out things we can do better,'' safety Corey Graham said. ''And we talked about it and we've figured it out. Now we've just got to go out there and do what we're supposed to on the field.''
Graham was referring to a series of meetings players had with Ryan and coordinator Dennis Thurman. He said both sides came to a happy medium in determining which plays worked and which didn't.
Brown said the meetings resulted in a plan to simplify the playbook to allow players to play fast rather than get caught up in making adjustments.
''That's something we're good at,'' said Brown, who is responsible for calling plays in the defensive huddle. ''We can go out there and just play one defense the whole game and have success.''
The meetings came after several players openly griped about the scheme. They included Williams, one of the NFL's premier pass rushers, who was unhappy because he was being asked to drop back into coverage on certain plays.
Graham said players spoke out of frustration following losses.
He's confident the defense will begin playing up to its high standard.
''I'm positive we can,'' Graham said. ''If we go out there and play the way we feel we're capable of playing, then we can do whatever we want.''
NOTES: WR Percy Harvin (hip) did not practice, while WR Sammy Watkins (left ankle) practiced on a limited basis. ... QB Tyrod Taylor was a full participant in practice and expected to play Sunday after missing two games with a sprained left knee. ... RB Mike Gillislee was signed to the practice squad. He replaces RB Miguel Maysonet, who was released on Tuesday.
---
AP NFL websites: www.pro32.ap.org and www.twitter.com/AP-NFL
---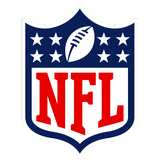 Get more from National Football League
Follow your favorites to get information about games, news and more
---