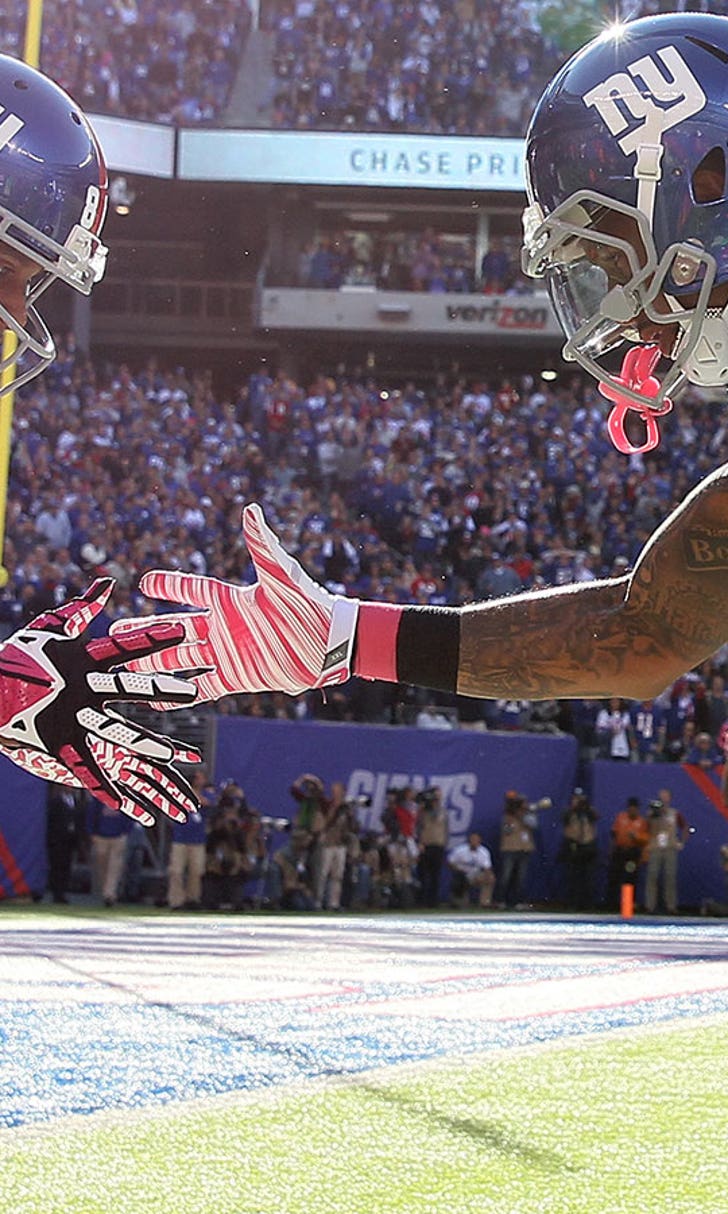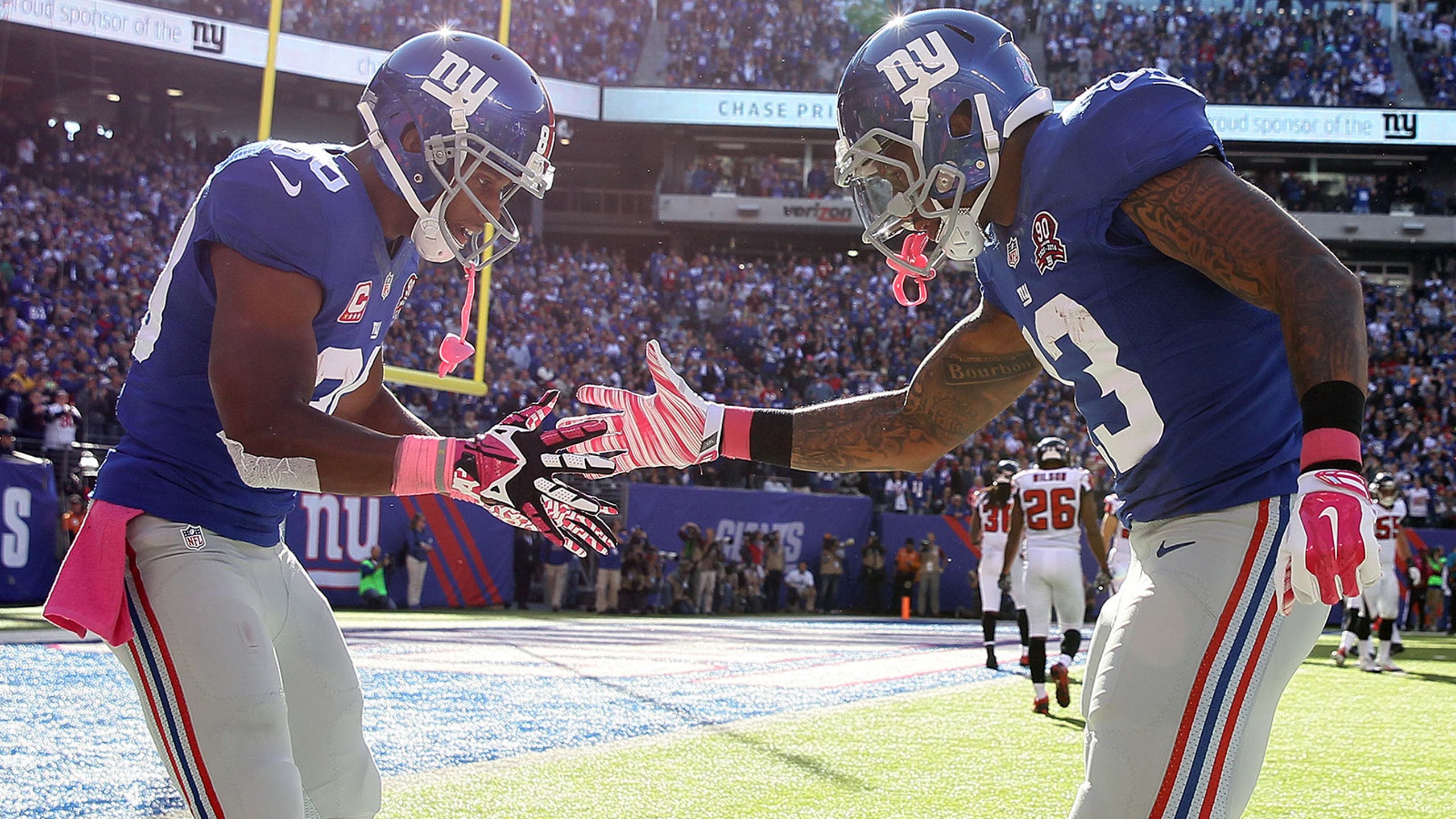 Minicamp roundup: With Victor Cruz news, New York Giants can have air of confidence
BY James Parziale • June 18, 2015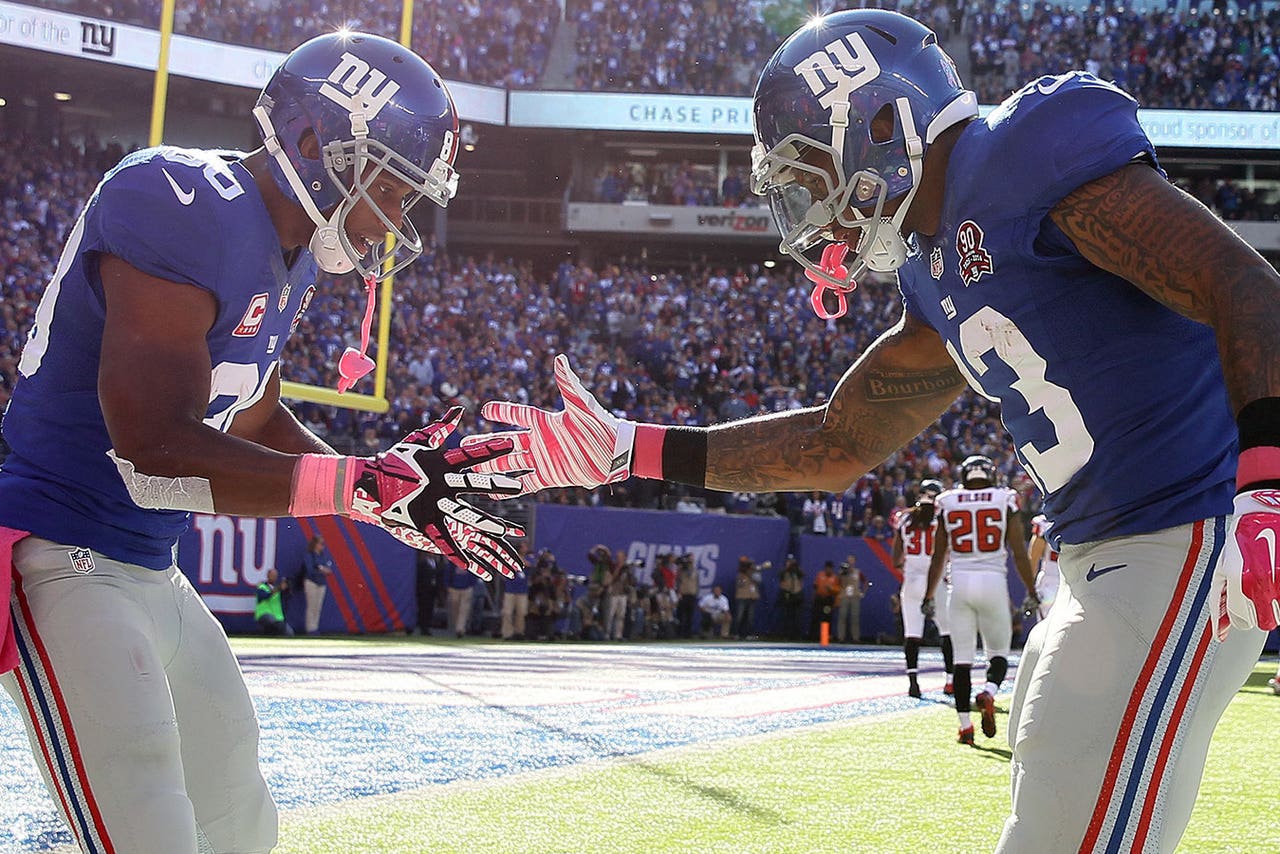 The Giants have a pattern. They are actually fairly consistent.
They won the Super Bowl with a pretty impressive postseason run in 2007. They followed it up four years later and did the same thing in 2011, getting hot right as the playoffs began and becoming the first 9-7 team to win the Super Bowl (If you want to delve even farther back, they won their first two Super Bowls in 1986 and 1990, too).
So for the pattern to continue in 2015, the Giants will need Victor Cruz to return to form. Cruz, who suffered a gruesome patellar tendon tear, took a huge step to securing his spot in the Week 1 lineup on Thursday, when head coach Tom Coughlin said his star wideout will likely remain off the PUP list.
Cruz's health will be key to the Giants' success. In 2011, he burst onto the scene with 82 catches, 1,536 yards and nine touchdowns. His 99-yard score against the Jets in Week 16 started the Giants on their Super Bowl run. In 2012, he followed that with 86 catches, 1,092 yards and 10 scores.
When he went down in the sixth game of the season last year, the Giants offense took a hit, but the production was quickly replaced by stud rookie Odell Beckham, Jr., who missed the first four games with his own injury.
In just 12 games, the man now known as ODB caught 91 passes for 1,305 yards and 12 touchdowns. The thought of those two on the same field should make Giants fans giddy about continuing their four-year trend, but Beckham has been hampered by a hamstring injury.
Team this duo with third wide out Rueben Randle, who quietly had 71 catches for 931 yards last season, and the Giants have a formidable set of receivers for their two-time Super Bowl champion quarterback Eli Manning.
Dez Bryant shows up
So after all that, Cowboys wide receiver Dez Bryant showed up to play catch on Thursday. He has been very vocal about his discontent regarding his contract situation. He was franchise tagged earlier this offseason, but now has threatened to sit out games if he doesn't get a long-term deal.
Cowboys legend Emmitt Smith pulled a similar maneuver in 1993 and it worked for him when Dallas started 0-2.
Bryant, however, did show up for the last day of minicamps on Thursday.
Bryant will make roughly $13 million next season if he plays, so he has plenty of incentive to start every game. He set a Cowboys' franchise record with 16 touchdowns last season and had 25 combined scores the two prior seasons.
The Cowboys host the Giants in the Week 1 Sunday opener.
Duke of Cleveland
Rookie running back Duke Johnson is taking reps at receiver for the Browns.
#Browns OC John DeFilippo said using rookie RB Duke Johnson as a receiver yesterday is part of the plan for how he'll be used.

— Nate Ulrich (@NateUlrichABJ) June 18, 2015
This is an interesting wrinkle to get the rookie on the field. With Josh Gordon suspended and his future in doubt, the Browns are thin at wide out. Free-agent pickups Dwayne Bowe and Brian Hartline lead the charge, but neither is a speedster.
Johnson may be able to offer something by way of explosiveness. With Terrance West and Isiah Crowell in the backfield, too, it'll be another way to get the dynamic rookie touches.
Dolphins become Seals
Here is our fun fact of the day, totally unrelated to anything that happened on the field. It's brought to you by Dolphins wide receiver coach Phil McGeoghan.
---
---