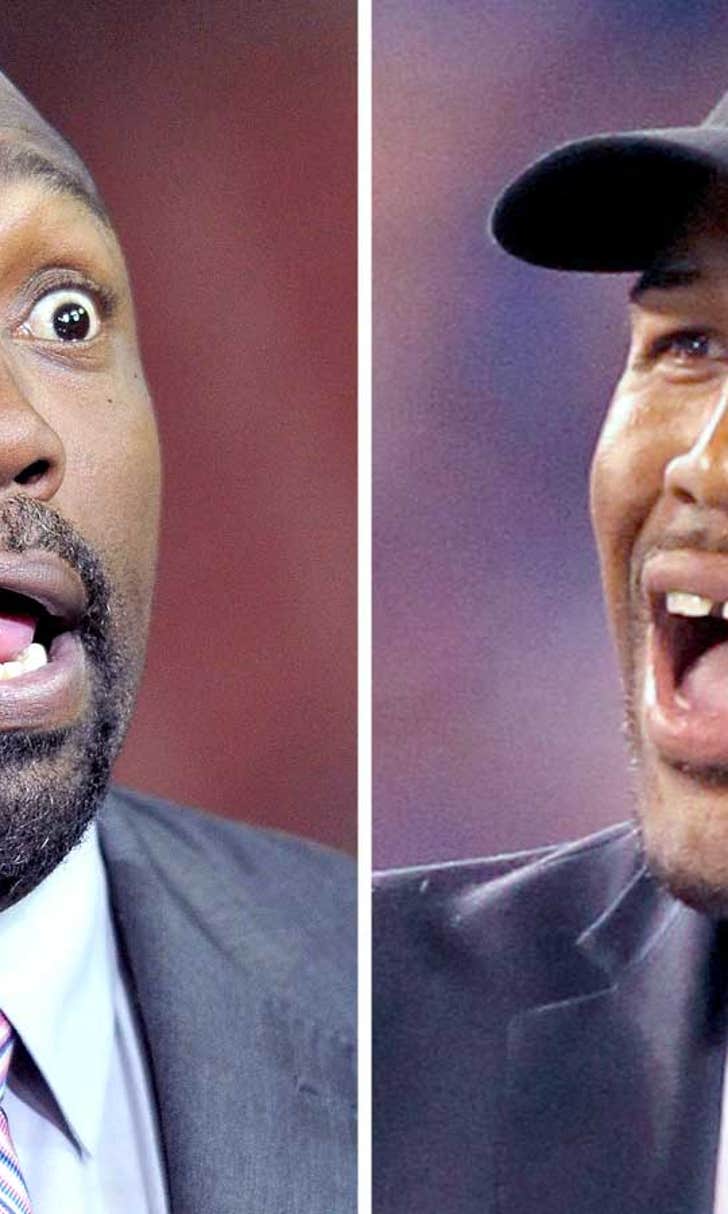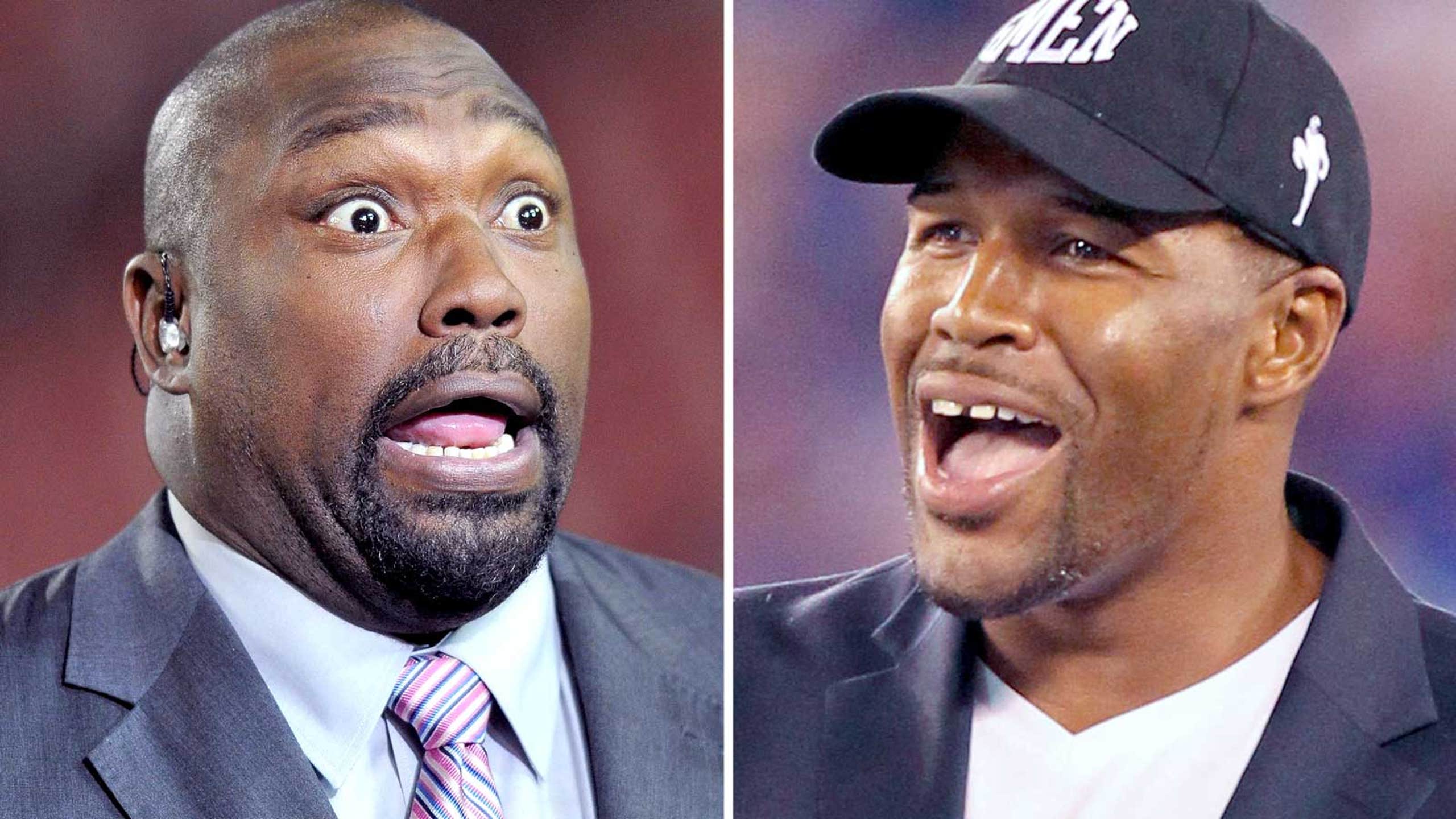 Michael Strahan calls Warren Sapp a 'sheep' after Hall of Fame jab
BY foxsports • January 29, 2014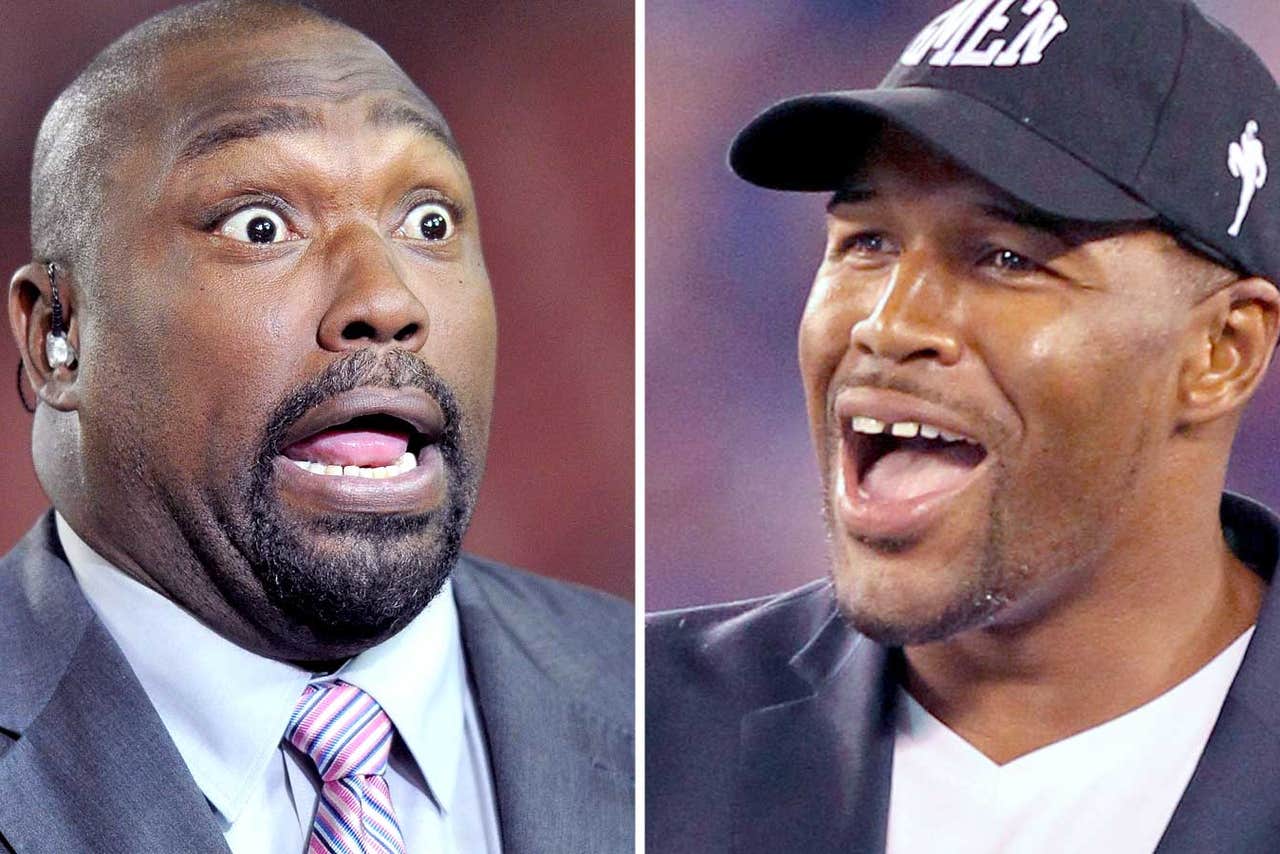 Things could get a little awkward if Warren Sapp and Michael Strahan bump into one another at MetLife Stadium this weekend.
Sapp was inducted into the Pro Football Hall of Fame in 2013, and he told reporters Tuesday that Strahan — another Pro Bowl defender-turned-TV analyst for FOX — does not deserve to join him in Canton. Though both were four-time All-Pros, both earned NFL Defensive Player of the Year honors and both were among the most dominant defensive players of their era, Sapp said Strahan simply "doesn't have the résumé" to warrant enshrinement.
"When you stack it up," Sapp said, via Newsday, "and he only has four straight Pro Bowls (actually three straight on two different occasions) and a mythical sack record that y'all still walk around like it's something to be praised — I mean, y'all have got to get off your high horse in New York and speak about the real. And when you really measure him up, he comes up short."
That "mythical sack record" long has been a point of contention between the two. Strahan set the NFL's all-time single-season sack mark in the 2001 regular-season finale, but his record-breaking sack came when then-Green Bay Packers quarterback Brett Favre slid to the turf without being hit. Sapp called the NFL's decision to count Strahan's final sack a "travesty."
Strahan's response? "I don't respond to him because the tiger does not pay attention to the opinion of a sheep," he said after being informed of Sapp's comments.
Strahan joined head coach Tony Dungy, linebacker Derrick Brooks, wide receiver Marvin Harrison and running back Jerome Bettis on the list of 15 Hall of Fame finalists announced earlier this month. The Hall Class of 2014 will be revealed Saturday night.
---
---