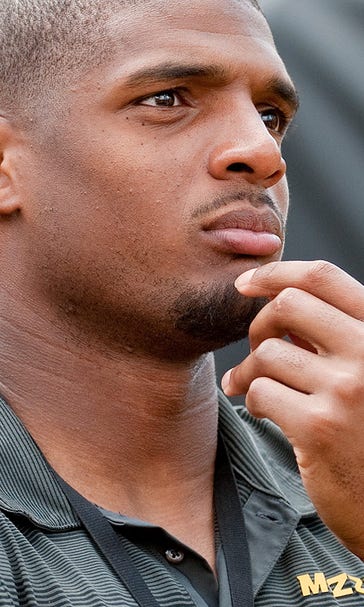 Michael Sam 'marginal' at veterans combine, personnel director tells FOX Sports
BY Alex Marvez • March 22, 2015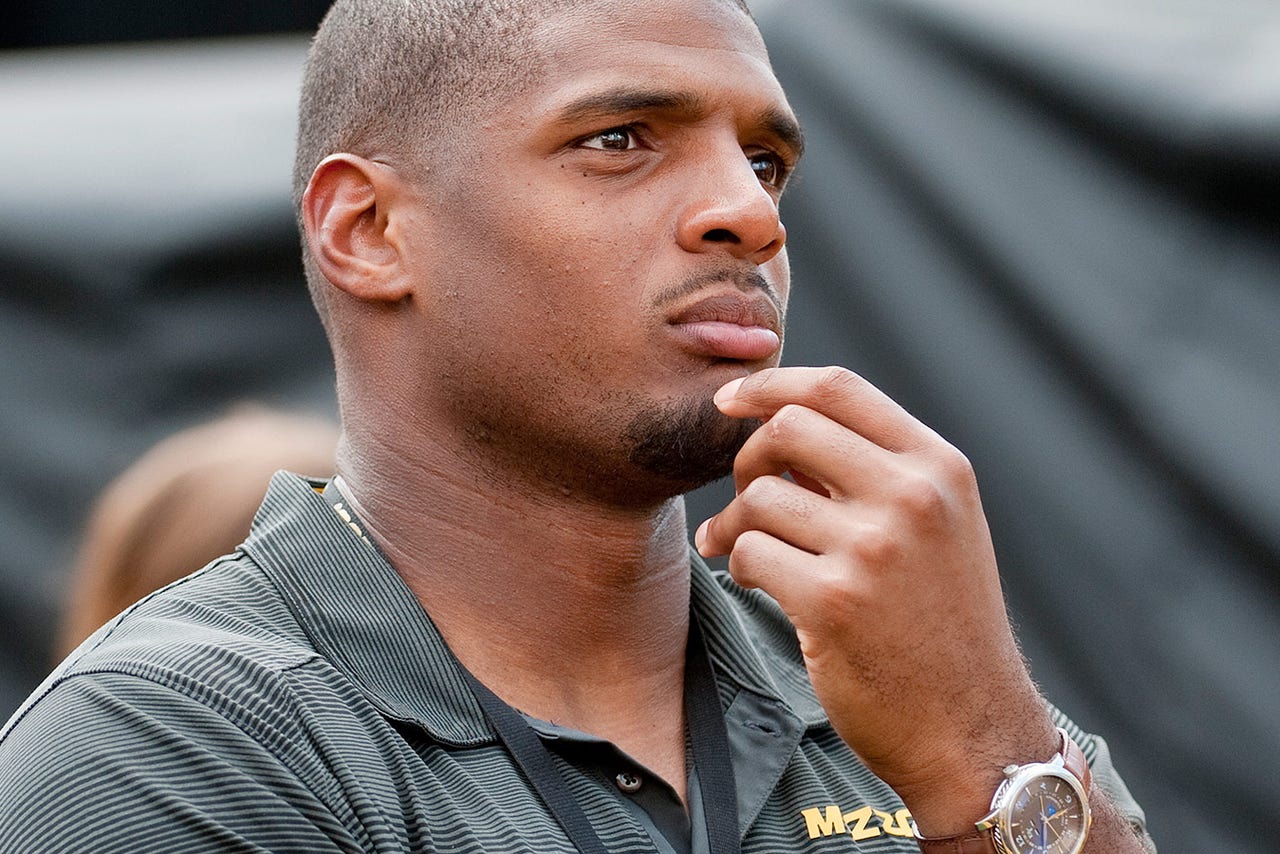 PHOENIX -- Some players will get another chance at NFL life after participating in Sunday's inaugural veterans combine at Arizona Cardinals headquarters.
For Michael Sam, it may very well be the last waltz.
Sam's recent turn on "Dancing with the Stars" proved more impressive than his times in the 40-yard dash. Not only were his unofficial times of 5.02 and 5.03 seconds slower than his efforts as an aspiring defensive end at last year's NFL Scouting Combine, one personnel director in attendance told FOX Sports that Sam failed to excel in other drills as well. He described Sam's performance as "marginal."
"I did my best," Sam told media members at the event.
That may not be good enough.
It was in 2014 when Sam fell short in his bid to become the first openly gay player to make a regular-season roster. He was released by St. Louis at the end of the preseason after failing to stick as a seventh-round draft choice. Sam then spent several weeks on the Dallas Cowboys practice squad before being cut again.
He didn't find another NFL home. That prompted Sam to join roughly 100 other unsigned players with NFL pedigree hoping to catch a team's eye at the league's first veterans combine.
Why a player who was the 2013 co-winner of the Southeastern Conference's Defensive Player of the Year honors at the University of Missouri couldn't make it at the next level has become a source of controversy. There is a perception among some fans and media that Sam's sexual orientation and the media attention he draws had a chilling effect among some NFL teams.
Sam, though, simply might not be a good enough athlete or possess enough upside to forge an NFL career. The 25-year-old said he is willing to attempt to prove himself in the Canadian Football League if an NFL opportunity doesn't arise.
"I am very confident I will be playing football this year somewhere," he said.
Circumstances were different for other well-known combine participants. Quarterback Brady Quinn, defensive linemen Jamaal Anderson and Adam Carriker, and running backs Felix Jones, Mikel Leshoure, and Michael Bush were among those hoping to prove they still had something left in the tank after fading out of the league either because of lagging play or injury.
The event is considered something of a last resort for the participants and may help provide closure for those who don't earn a job. Players didn't undergo physicals or get tested for performance-enhancing drugs that could have bolstered their workouts.
Even so, the personnel director told FOX Sports that he expects veterans will get contract offers based upon their efforts.
"There's value," he said. "Just not for Sam."
---
---