National Football League
National Football League
McFadden remains part of Raiders future
Published
Jan. 17, 2013 11:39 p.m. ET

Oakland Raiders general manager Reggie McKenzie remains committed to Darren McFadden despite a disappointing 2012 season and hopes a new offensive system helps the running back get his career back on track.
McKenzie spoke to beat reporters on Thursday for the first time since Nov. 30 and looked back at a disappointing first season in Oakland and ahead to the future. He said McFadden will be part of that future as he enters the final year of his contract.
''I'm confident Darren's going to play his last season,'' McKenzie said. ''Regardless of what's out there, we have no decision to do anything with Darren.''
After struggling early in his career with injuries and a zone blocking scheme used in Oakland, McFadden broke out as a star in two seasons with Hue Jackson running the offense. He averaged more than 5 yards per carry in both those seasons and was one of the league's top big-play backs.
But he reverted to his early career form last season under coordinator Greg Knapp, who ran the same zone blocking system that calls on backs to run laterally before making a cut upfield rather than attack the line of scrimmage from the start.
McFadden averaged just 3.3 yards per carry this season - the lowest ever for a Raiders back with at least 150 carries in a season.
''It's obvious that Darren is much better on certain types of plays,'' McKenzie said. ''That goes without saying. That's how you've got to do it. When you talk about being productive, when you talk about offensively moving the ball, scoring points, getting some plays out of your big-play guys, you've got to find ways to let him do what he does best. We didn't. We didn't do that.''
Knapp was fired by coach Dennis Allen after a 4-12 season, along with special teams coordinator Steve Hoffman, offensive line coach Frank Pollack and linebackers coach Johnny Holland. McKenzie said the Raiders are close to filling those openings and he hopes to have everything finalized within the next few days.
McKenzie said he has talked to Norv Turner and Marc Trestman, who both got other jobs, but would not name other potential candidates. The Contra Costa Times reported that former St. Louis head coach Mike Martz interviewed for the offensive coordinator job and Jacksonville quarterbacks coach Greg Olson is reportedly also a candidate.
After filling out the staff, the biggest task for McKenzie will be upgrading a roster that lacked depth and stars in his first season as the Raiders were hamstrung by having few draft picks and a bloated salary cap.
McKenzie said he has more cap room to use on free agents this offseason but believes the organization is a year away from having the cap back in order.
''I'm looking for the future,'' McKenzie said. ''We're trying to build something here. And with building, you can't mortgage the future. So we're trying to lay down a good foundation, get the core players that we think can build this team the right way and make good, sound decisions, be it financial, the personnel, coaching, whatever it is. You see the mistakes, correct it. That's the only way you're going to get better, and that's kind of our philosophy.''
In other topics, McKenzie said neither he nor Allen has talked to linebacker Rolando McClain since he was arrested in Alabama this month for violating rules on car window tint and trying to lie to police about his identity. McKenzie said he has no plans to talk to McClain about the arrest.
McClain, a first-round pick in 2010, was a disappointment this past season when he lost his starting job for ineffectiveness and was suspended two games for conduct detrimental to the team. McKenzie acknowledged it would have been complicated to release him during the season because of salary cap ramifications but would not indicate what McClain's future was with the team.
McKenzie said he was pleased with the little he saw from backup quarterback Terrelle Pryor, who started the final game of his second season. Pryor threw two TD passes and ran for a third score. McKenzie said he was happy with how Pryor protected the ball and was intrigued by his mobility.
''You can see the plays, and when things break down, where he can kind of create and do some things,'' McKenzie said. ''But he had a chance to make some throws and he did pretty good. I was encouraged. Hopefully, the new offensive coordinator will find a way to see what he can do best during this offseason and see what he looks like in preseason games.''
NOTES: McKenzie said QB Carson Palmer is healing from cracked ribs and a bruised lung that sidelined him for the season finale and should be ready to be on the field for OTAs in May. ... G Mike Brisiel had ''major surgery'' on an ankle injury that hindered him all season. ... RT Khalif Barnes had surgery on a triceps injury and LB Miles Burris had arthroscopic surgery on an injured knee.
---
Online: http://pro32.ap.org/poll and http://twitter.com/AP-NFL
---
---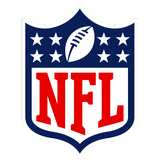 Get more from National Football League
Follow your favorites to get information about games, news and more
---