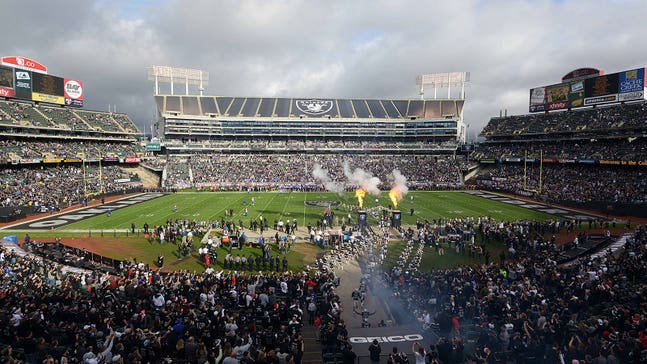 Mayor: Raiders' stadium money could be better spent elsewhere
Published
May. 26, 2015 12:30 a.m. ET

The mayor of Oakland is putting her foot down when it comes to a new, publicly-funded home for the Raiders.
"That money we're paying now is general-fund money we could spend on police, parks or libraries," Oakland mayor Libby Schaaf told the San Francisco Chronicle.
The city is already paying big bucks to house the team. Taxpayers in Oakland and Alameda County are still footing the bill for Coliseum renovations that lured the team back in the mid-90s. The Chronicle estimates that debt won't be paid off until 2026.
Schaaf doesn't sound like she'll cater to the Raiders after her city posted an $18 million shortfall this year. Plus, she was elected to help mend the city's public safety problems; closing a $400 million funding gap for the Raiders could mean fewer police officers on the streets.
"We don't have $400 million lying around," she said. 
---
---