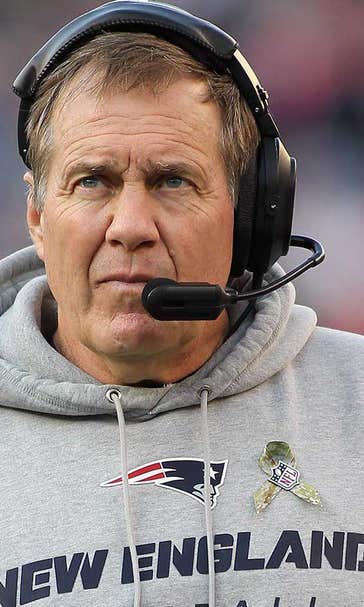 Maybe Belichick's move wasn't such a big blunder
December 28, 2015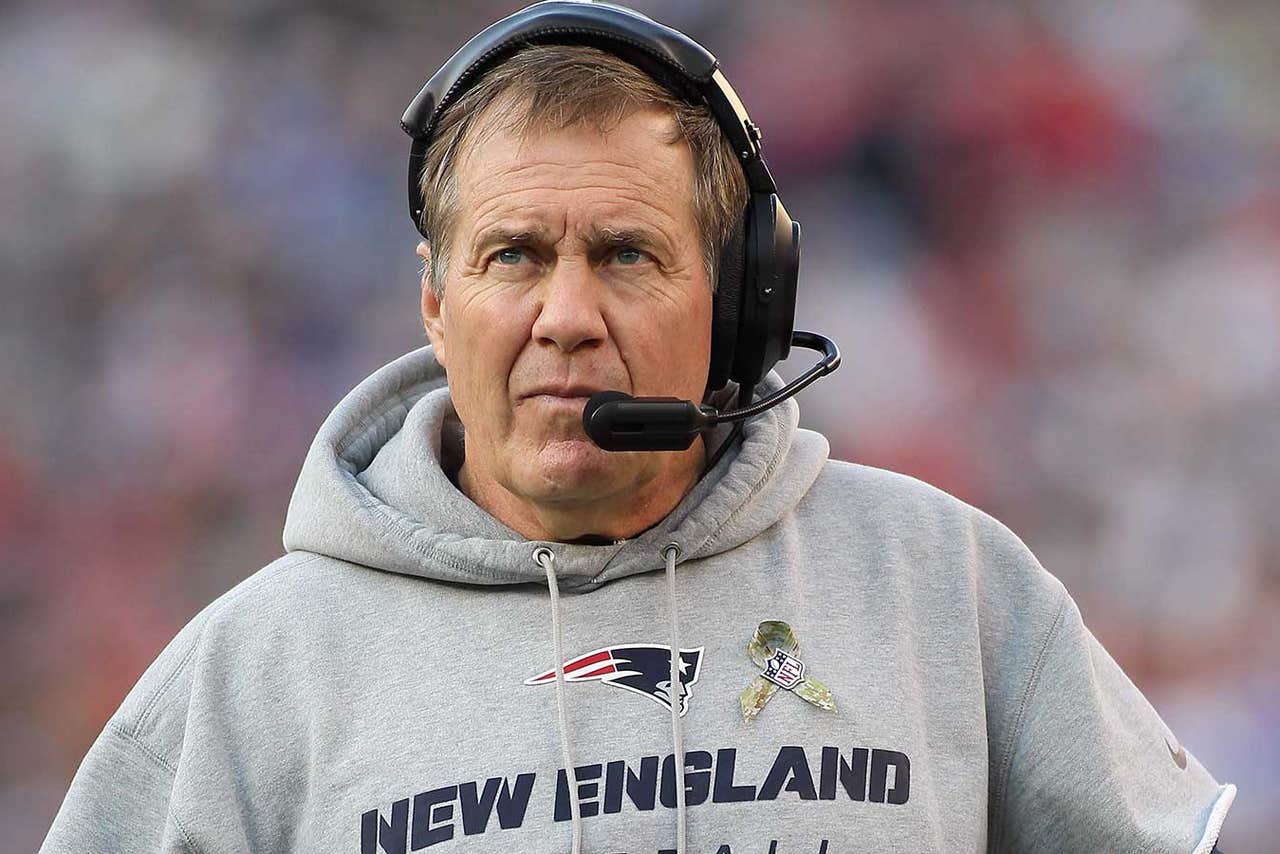 It was hard to make heads or tails out of some of the baffling calls in the NFL's Week 16, notably Bill Belichick's decision to keep Tom Brady and Rob Gronkowski with him on the sideline at the start of overtime.
While many football fans celebrated Belichick's boo-boo after the Jets capitalized for a 26-20 win, consider this: Maybe it wasn't a gaffe as much as it was pure genius. At least if you believe in conspiracy theories involving the New England coach, something many NFL fans do.
''I thought it was the best thing to do,'' Belichick said of forgoing receiving the football.
Sure, Pats special teams captain Matt Slater might have bungled the strategy. Belichick instructed him to choose to defend the north end zone if New England won the coin toss. New York would almost certainly then choose to receive the kickoff. But after Slater won by calling heads, the first words out of his mouth were, ''We want to kick.''
Before he could even add ''that way'' as he pointed to the south end zone, referee Clete Blakeman turned and asked the Jets captains which direction they wanted to go.
So, the Jets got the ball and the bearing, and they scored quickly on Eric Decker's TD grab to win 26-20 and boost their playoff hopes while depriving the Patriots of clinching the No. 1 seed in the AFC playoffs.
Now, the Patriots cannot rest their regulars at Miami next weekend.
That's not necessarily a bad thing. History is littered with teams that saw all that R&R turn to rust and ruin.
And another thing: The Jets' win put Pittsburgh in a precarious playoff position following the Steelers' stunning 20-17 loss at Baltimore.
The Steelers were on a roll and looked to many like the one team that could storm into Gillette Stadium in January and snuff the Patriots' bid to win back-to-back Super Bowls.
Now, the Steelers need help just to get into the postseason party. They need to beat the Browns and for Buffalo to beat the Jets next weekend, or for Denver to lose its last two games, beginning with Cincinnati - which hasn't won a Monday night road game since 1990.
Belichick stood by his decision Monday to kick off and said it didn't matter that Slater was confused by the overtime coin flip rules because there was hardly any wind anyway.
The Patriots can still win the top seed, and for those conspiracy theorists, maybe Belichick was thinking about taking out their biggest obstacle to making it back to the big game. But a slip-up next week and they might end up hitting the road in the playoffs, maybe making a return trip to Denver, where they've lost two in a row.
They dropped the conference championship in 2014 to Peyton Manning and fell in a 30-24 overtime game in November to Brock Osweiler.
If things line up right and Manning returns from his left foot injury next month, there could still be 17th matchup between Brady and Manning, either in Massachusetts or Colorado, after their scheduled faceoff was scuttled last month.
Speaking of Manning, Al Jazeera's investigative report Sunday in which a former intern at an anti-aging clinic claimed the quarterback obtained HGH in 2011 through shipments to his wife, Ashley, drew a furious denial from Manning. He said he couldn't fathom why the network would air the show after his accuser recanted his story.
Among the biggest blunders of the weekend was Baltimore linebacker Courtney Upshaw lining up with his right foot in the neutral zone, a mistake that negated Jimmy Smith's 101-yard pick-six.
Then there was Miami backup center Jamil Douglas mistiming his snap on fourth-and-goal from the Indy 5-yard line with 40 seconds left. That led to a Colts sack of Ryan Tannehill and wrapped an 18-12 victory that kept Indianapolis in the playoff hunt.
''Bad play by me,'' Douglas said.
There was Mike McCarthy's decision to a) not help tackle Josh Walker when he was overwhelmed by Arizona's pass rush and b) send Aaron Rodgers back out onto the field after his eighth sack resulted in a second touchdown return of a lost fumble.
At that point, Rodgers had been knocked down 10 times and hit 13 times, and the Packers were trailing 38-8. He was replaced by backup Scott Tolzein on the next series.
The Cardinals played without Tyrann Mathieu (ACL) for the first time, and minus Rashad Johnson, their other starting safety, but they still stymied Rodgers.
In his second start for Arizona, D.J. Swearinger lined up as the single deep safety, emulating what Denver did against Green Bay in October, with the other safety in the box playing the run and press coverage. Swearinger didn't get much action but did force a fumble by James Starks that Arizona recovered.
Swearinger could have been in green and gold, too. The Packers brought in the hard-hitting safety and two-year starter in Houston for a physical last month, but flunked him because of a turf toe, so he went to Arizona a week later.
And of course there was Kirk Cousins' brain freeze Saturday night when he took a knee at the Eagles 6 instead of throwing the ball or spiking it with no timeouts and 6 seconds left in the first half of Washington's 38-24 win at Philadelphia.
''We were going to throw a fade to Pierre Garcon, complete or incomplete,'' a befuddled Redskins coach Jay Gruden said moments later. ''I don't know why Kirk took a knee. I'll have to find out at halftime.''
All was forgiven when Cousins led the Redskins to a runaway victory and the NFC East title.
---
AP NFL website: www.pro32.ap.org and www.twitter.com/AP-NFL
---
Follow AP Pro Football Writer Arnie Melendrez Stapleton on Twitter: http://twitter.com/arniestapleton
---
---