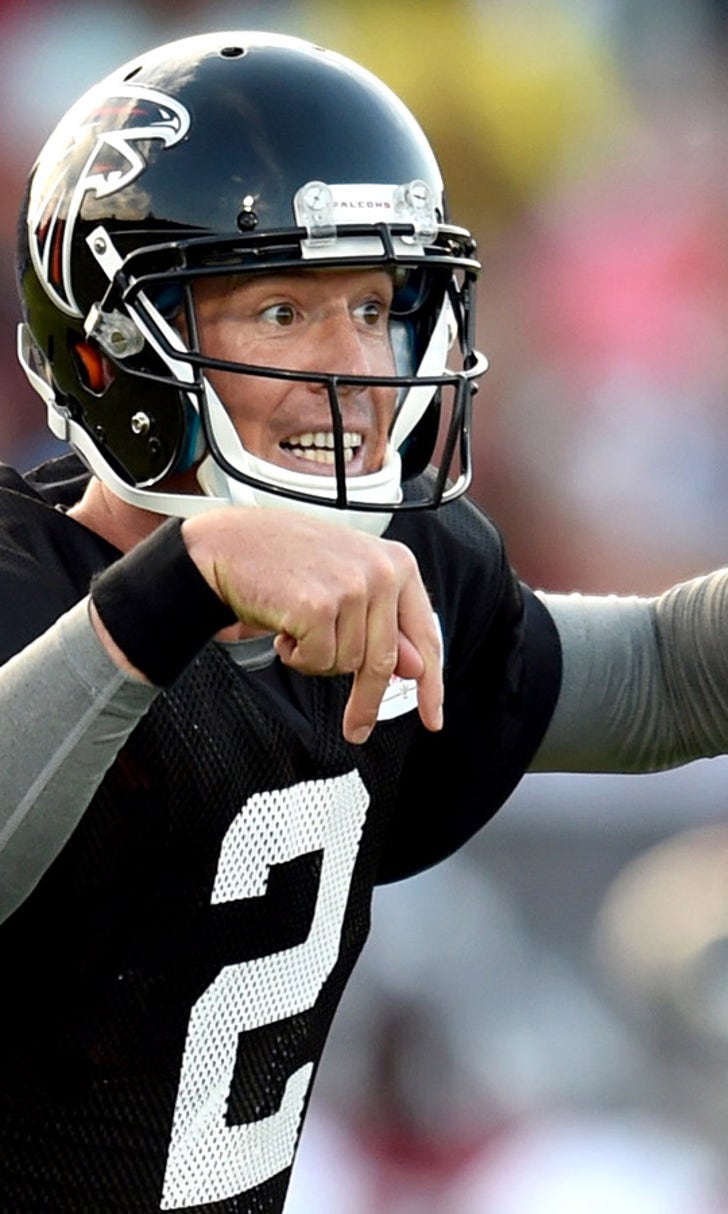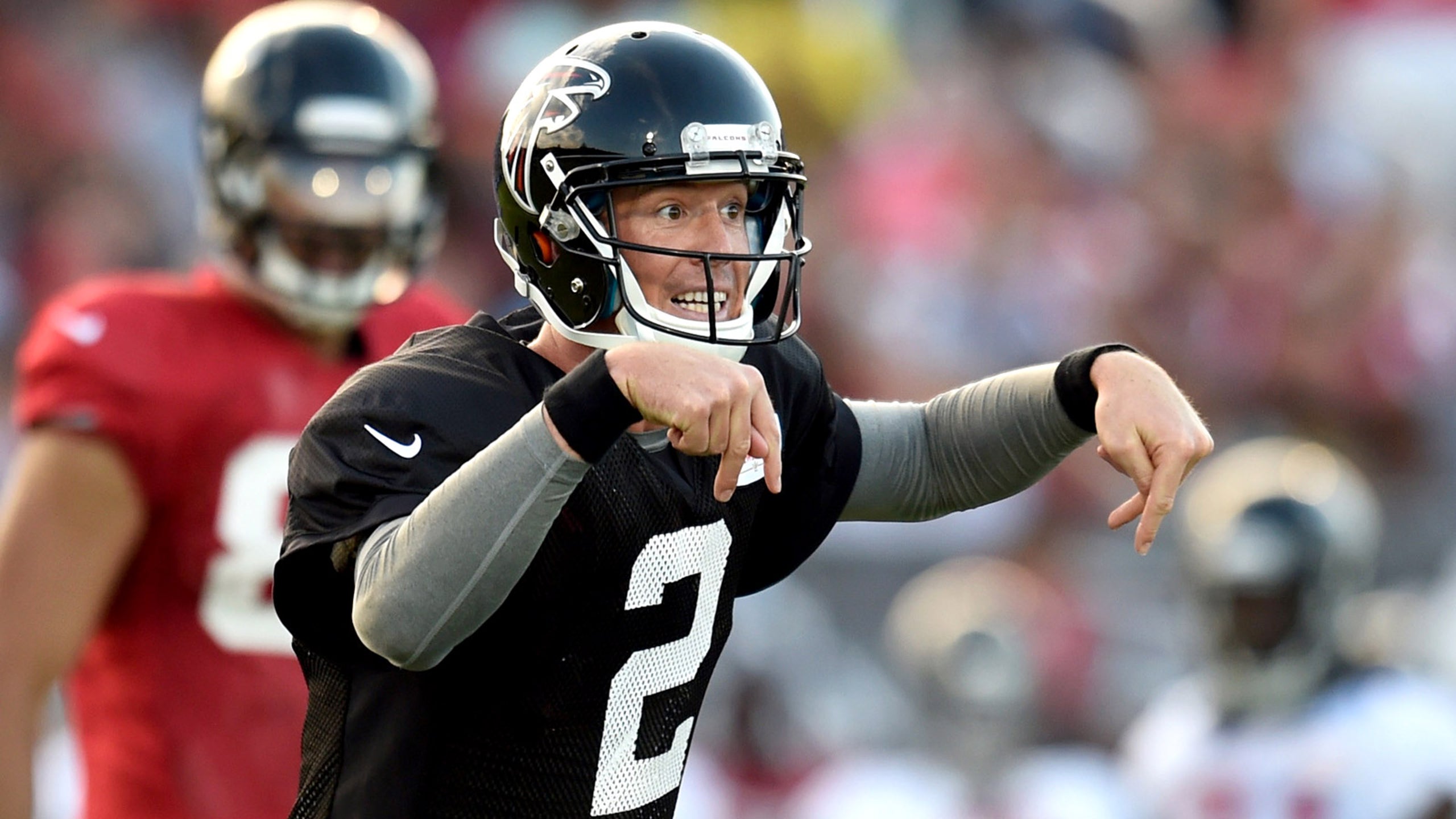 Matt Ryan thinks the RBBC approach is the way to go
BY foxsports • August 3, 2015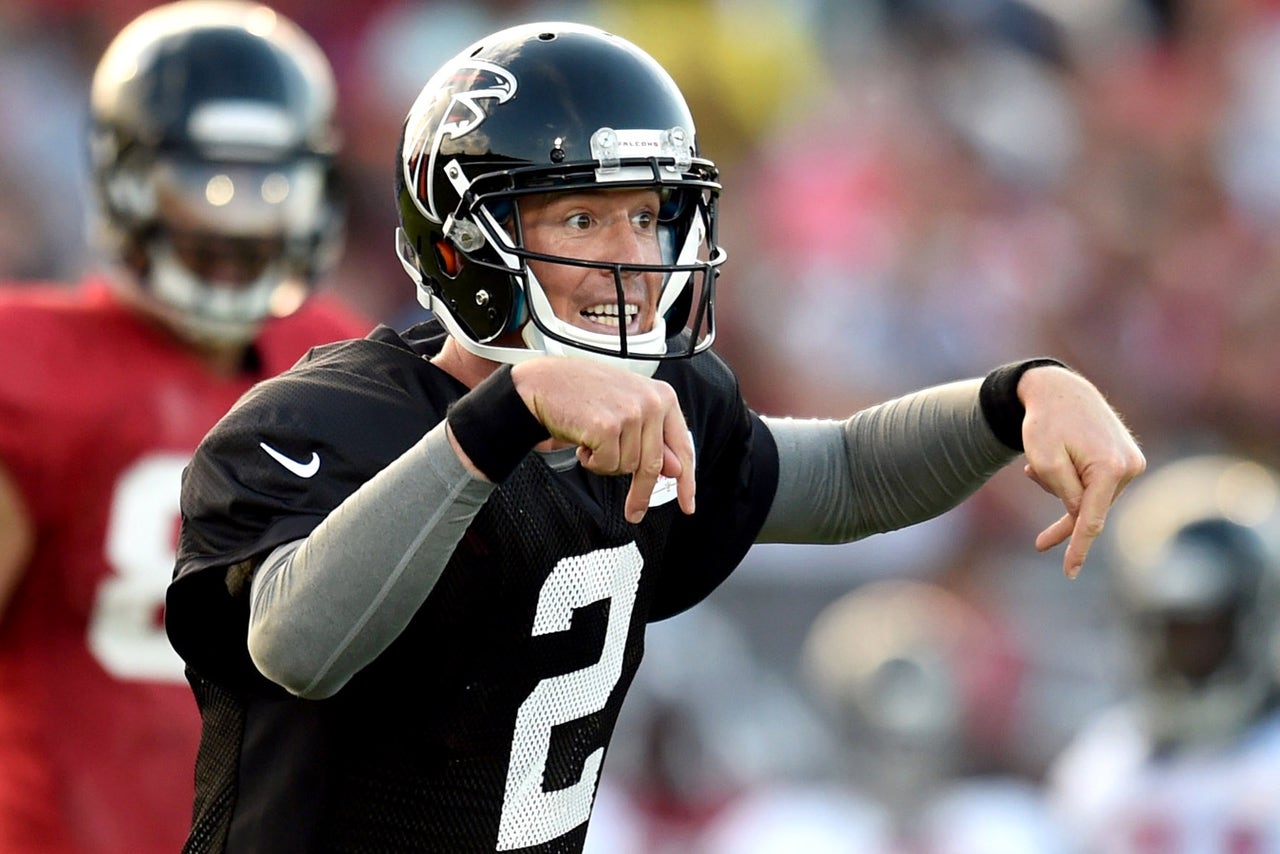 The battle for the starting running back position for the Atlanta Falcons is heating up. While it's unlikely that either Devonta Freeman or Tevin Coleman think a committee approach is the way to go, Matt Ryan feels just the opposite.
According to D. Orlando Ledbetter of AJC.com, Ryan spoke about the position, and believes that a group effort is the way to go.
"In this league it takes a group at that spot," Ryan told AJC.com. "I think we have the right group to do it."
The right group indeed.
With young players like Freeman and Coleman leading the way, as well as home run hitter Antone Smith, the Falcons have an intriguing run game. Ryan was obviously excited about the impact that a strong run game could have on the passing game as well.
"Anytime you can run the football and you can run it effectively is slows down the pass rush," Ryan said. "That's the goal for us, to be balanced on offense and to be able to get that run game going. I think Kyle has a great scheme in terms of the zone blocking scheme. We have to rep it. Get better at it. Get on the same page, all 11 of us on offense. Once we do that, I think that will help."
The Falcons are set up for a nice 50-50 split it seems, which could benefit Ryan in a very big way heading into the upcoming season.
(h/t AJC.com)
---
---