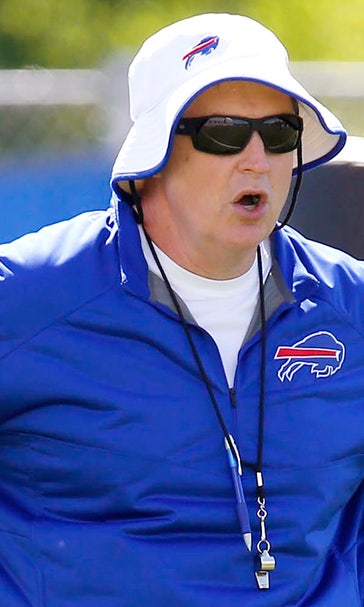 Marrone keeps Bills feeling loose with music, games
June 12, 2014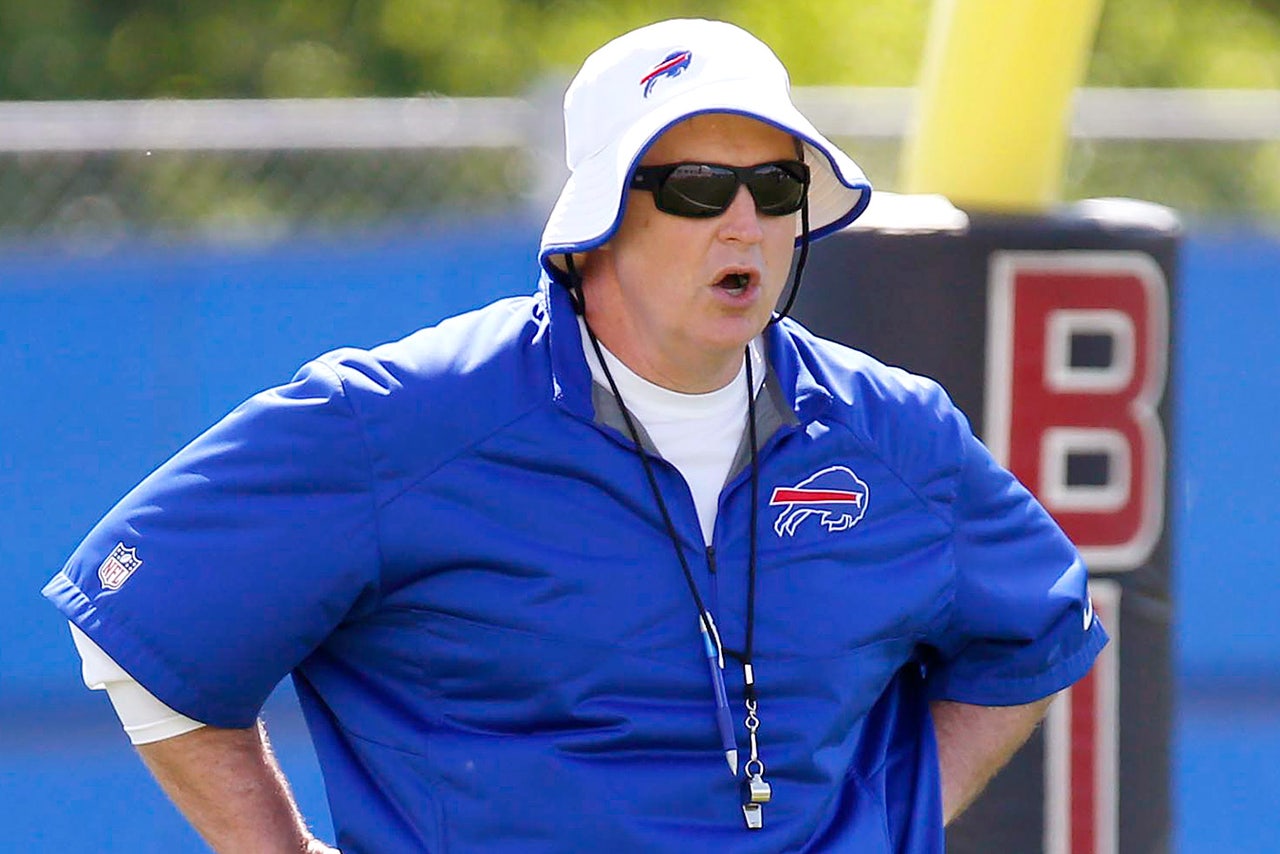 First, Doug Marrone began introducing his personal musical playlist during practice -- from Johnny Cash to Iggy Azalea.
Now it's airsoft, a game much like paintball, but featuring soft, plastic pellets as ammunition.
The Buffalo Bills coach isn't missing any beats when it comes to keeping his players loose as the team wound down a three-week series of voluntary minicamps.
"Oh yeah, I got shot right in the chin," Marrone said following the team's final session Thursday, and a day after canceling practice to take the team to a nearby indoor airsoft facility.
"It was bad. Right underneath my mask," he said with a laugh, pointing to a barely visible spot on his jaw, where linebacker Kiko Alonso got him.
And Marrone gave back, too.
"Me? Yeah, I got my share," he said, noting the teams were mixed with defensive and offensive players and coaches.
Marrone called the break from practice an opportunity for the Bills to bond in a competitive setting, but away from the routine of on-field drills. And he's doing it during a condensed offseason in Buffalo.
After wrapping up a three-day mandatory minicamp next week, the Bills will have only a month off before reporting for training camp on July 18. That's earlier than normal, because Buffalo will open the preseason playing the New York Giants in the annual Hall of Fame game, Aug. 3.
Entering his second season in Buffalo, Marrone is also keeping the mood of practice upbeat by pumping up the volume to motivate his players and add an element of crowd noise which the offense struggled with on the road last season.
Marrone isn't the first coach to play music or use extra-curricular activities as team-building methods.
He is intent on devising new ways to develop chemistry and leadership on a team attempting to end a 14-season playoff drought -- the NFL's longest active streak.
"I do see a team that is coming together and is getting to know each other better," Marrone said. "We became actually a part of a team yesterday."
The players are buying in.
They enjoyed the break from practice on Wednesday.
"The little bone he threw us by us going to the little arena yesterday was good," safety Da'Norris Searcy said. "It was a good bonding experience for the team. It gave everybody a chance to interact with each other, not necessarily on a player-coach level, but on a friend level."
Just don't suggest Marrone's getting soft.
"I know the naysayers will pick at it and say, `Hey, you don't deserve a day off. You haven't been to the playoffs,'" center Eric Wood said. "I'd be willing to bet we've worked as hard or harder than any other team in the league to this point, and yesterday was fun. To go out and mix up the teams and go out there and compete and have fun was pretty awesome."
And they're fine with Marrone's diverse playlist, which includes Run DMC, James Brown, U2, Metallica and Eric Church. And then there's, of course, The Isley Brothers' "Shout," which the Bills have adopted as their theme song.
"It's been louder than any game I played in. But it was cool," said defensive tackle Kyle Williams. "You want to go out there and have a good time but, obviously, still get your work done."
Added Searcy: "So far, I haven't heard a bad song. I like it all. Just keep them coming."
NOTES: The Bills' mandatory camp opens on Tuesday. ... Marrone expects all players to be present, including DT Marcell Dareus, who has taken the past two weeks off to deal with his off-field legal issues stemming from a drug charge in Alabama and an accident resulting from an alleged drag race outside of Buffalo. ... DE Bryan Johnson sustained a sprained left knee in practice this week, and is expected to be ready for the start of training camp.
---
---