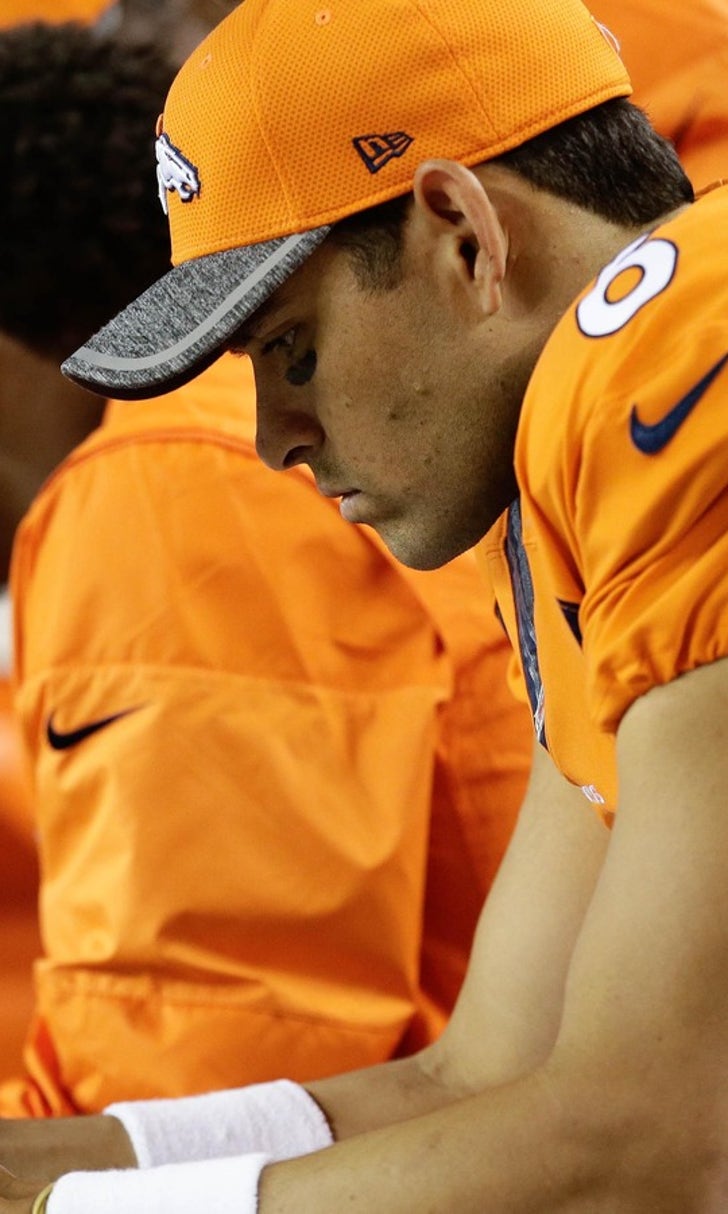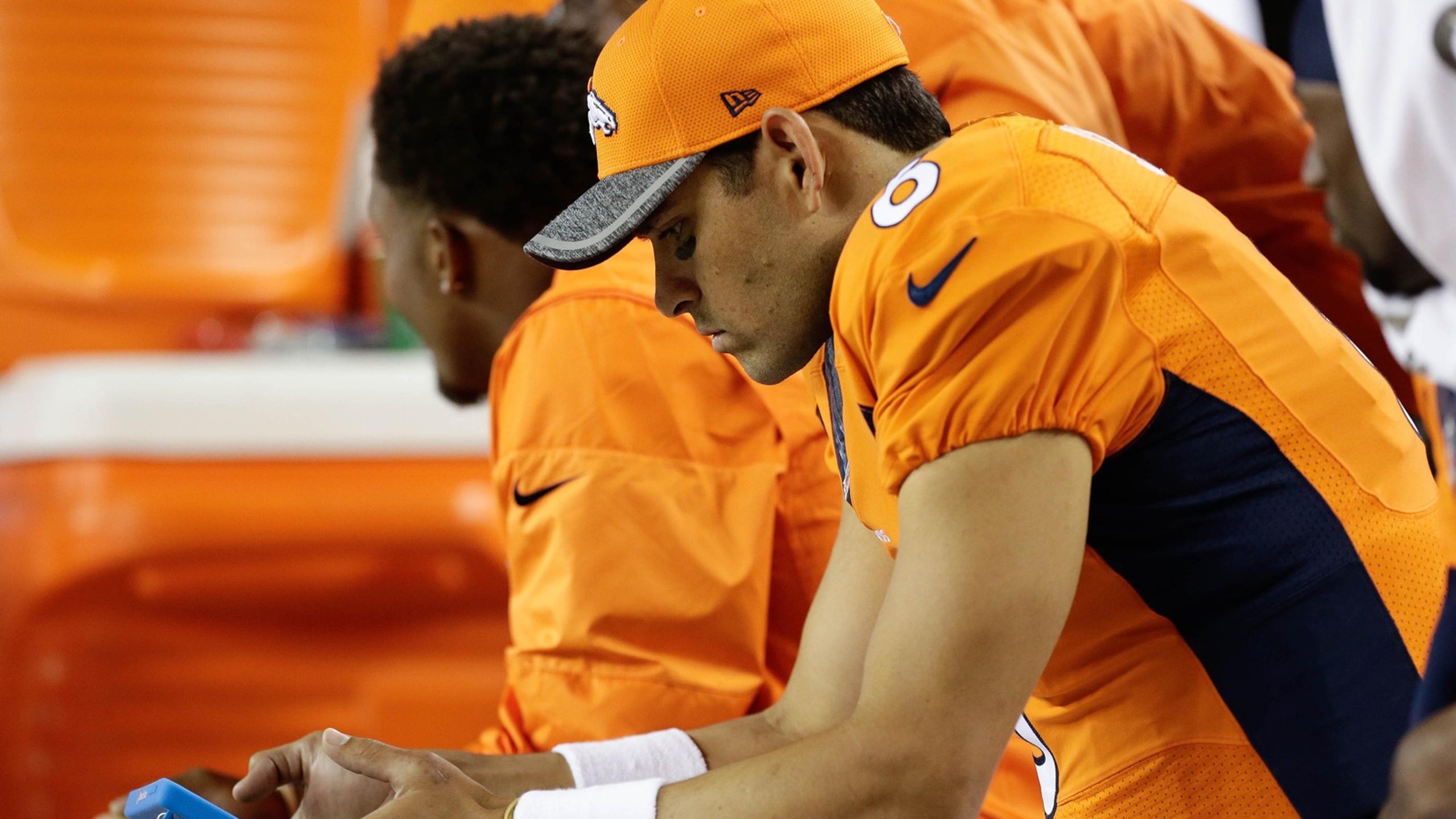 Mark Sanchez could be No. 3 QB in all-important 3rd preseason game
BY foxsports • August 25, 2016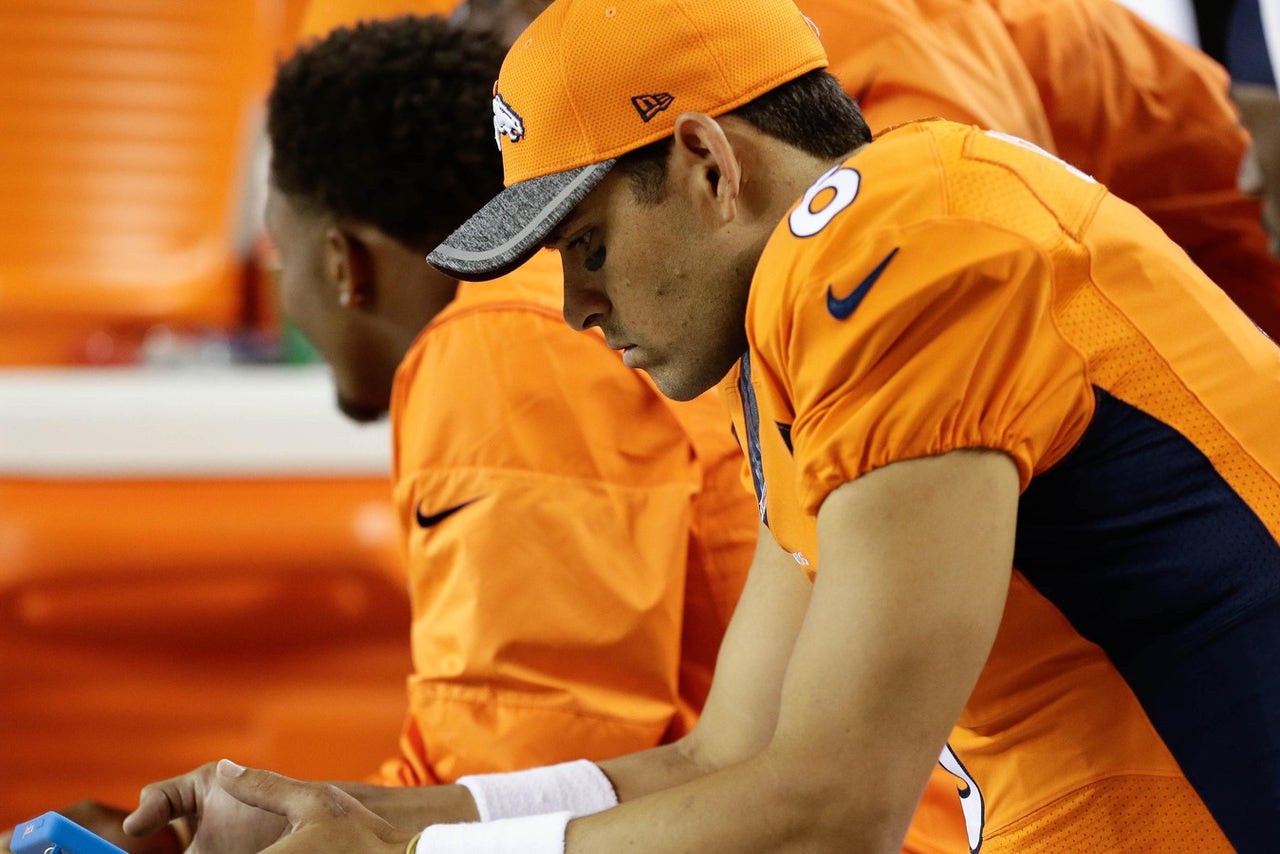 Trevor Siemian appears to have the inside track for the Denver Broncos' starting quarterback job, being named the starter for the all-important preseason Week 3 game against the Rams.
But what about the second- and third-string spots? Those decisions aren't nearly as clear, according to head coach Gary Kubiak.
"I know who's going first," Kubiak told reporters Thursday, via Pro Football Talk. "I haven't made a decision [on who's going second]. I'm telling the truth."
Mark Sanchez appeared to be the favorite to win the starting spot heading into training camp. He was competing against Siemian, Denver's seventh-round pick in 2015, and Paxton Lynch, the team's first-round pick in April.
But despite Sanchez having the overwhelming advantage in experience — Siemian has yet to throw a pass in a regular-season NFL game — it looks like he's lost his shot at the starting job and hasn't separated himself enough from a rookie to be the clear-cut second-stringer in a preseason game that traditionally has been a dress rehearsal for Week 1 of the regular season.
Kubiak praised the progress Lynch has made in the preseason, leaving Sanchez in what looks like a perilous position.
"I'm very excited about the progress he's made," Kubiak said of Lynch. "We knew we had ground to make up and we knew he had a ton of talent, but he's really adapted to playing under center. He's making the calls. What he had to do this week, run the Rams' offense and then get in there and run ours, that's hard to do. He really had a good week of practice. I think he's very confident in what he's doing and I think he has confidence in us to do what he does best. I think he's made a lot of progress. He's going to be a fine young player."
---
---