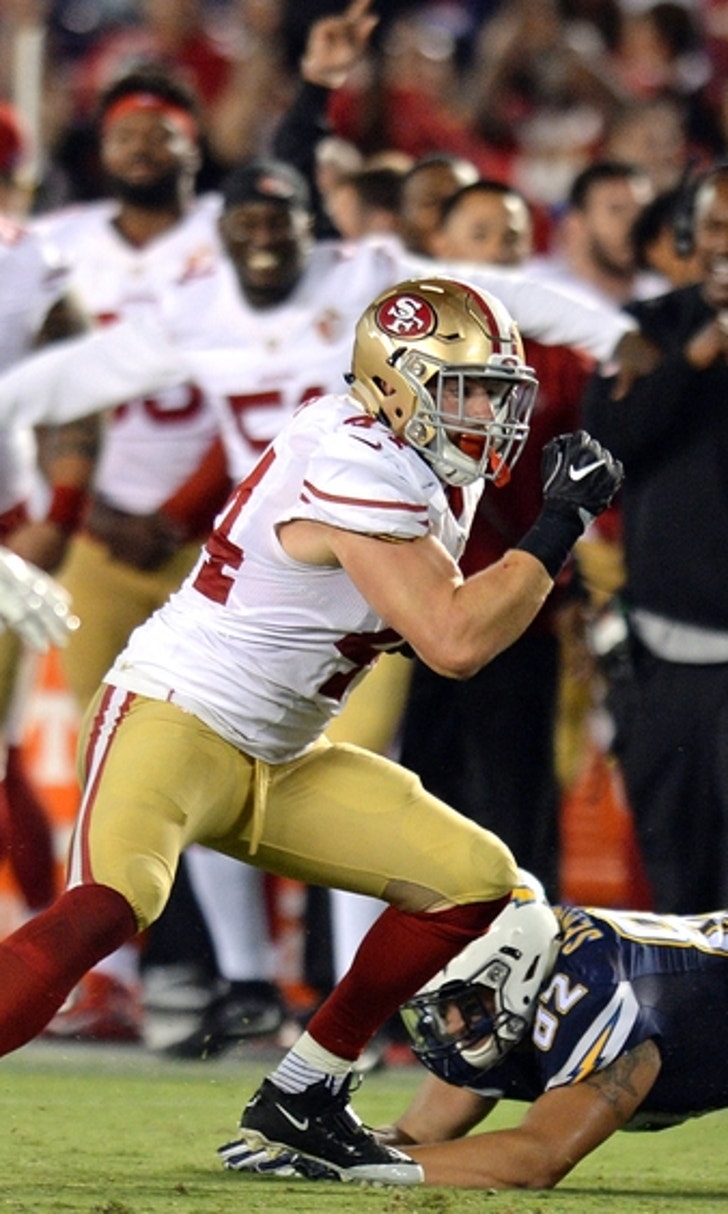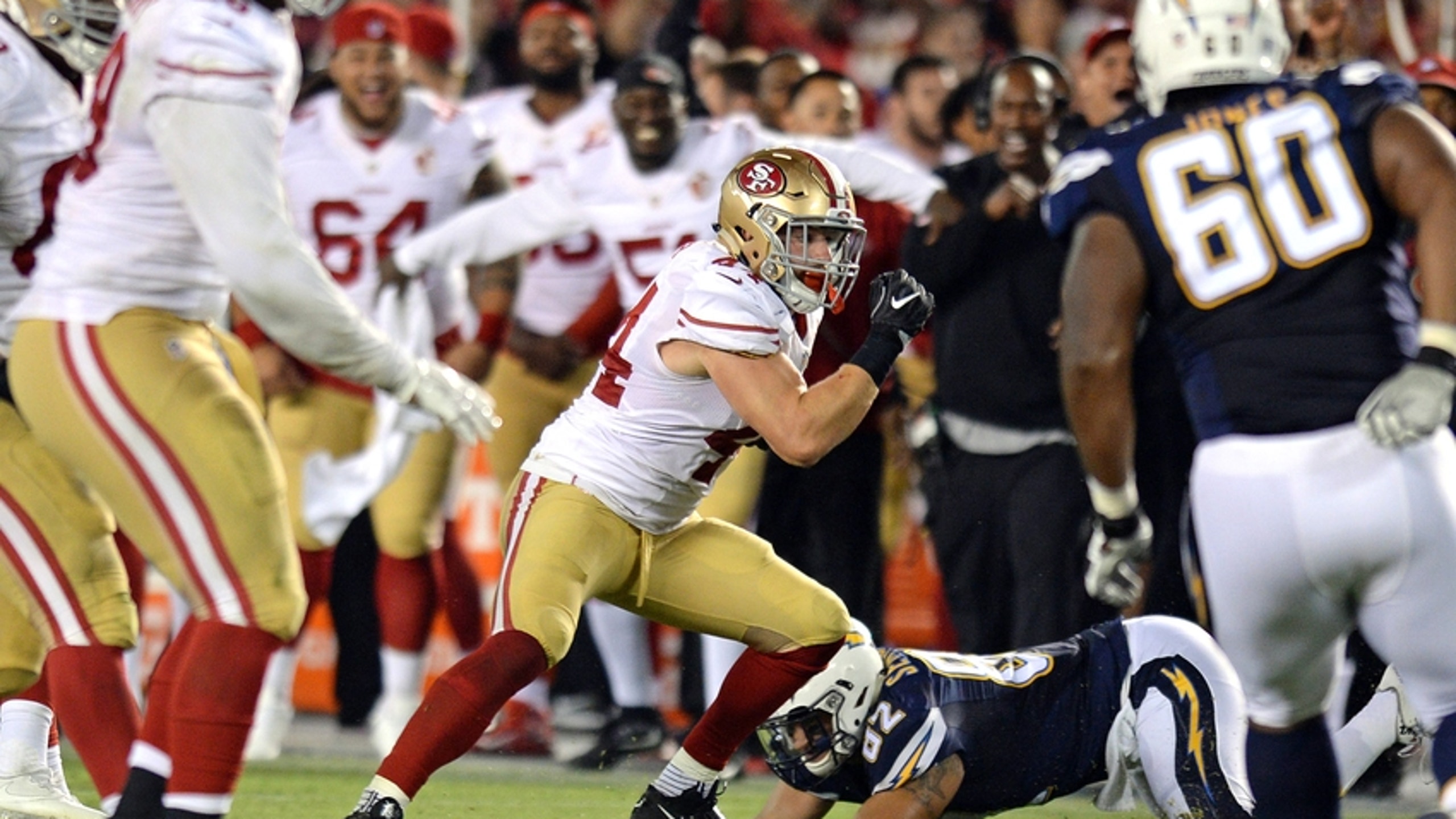 Marcus Rush Deserved a Spot on the 49ers Roster
BY foxsports • September 4, 2016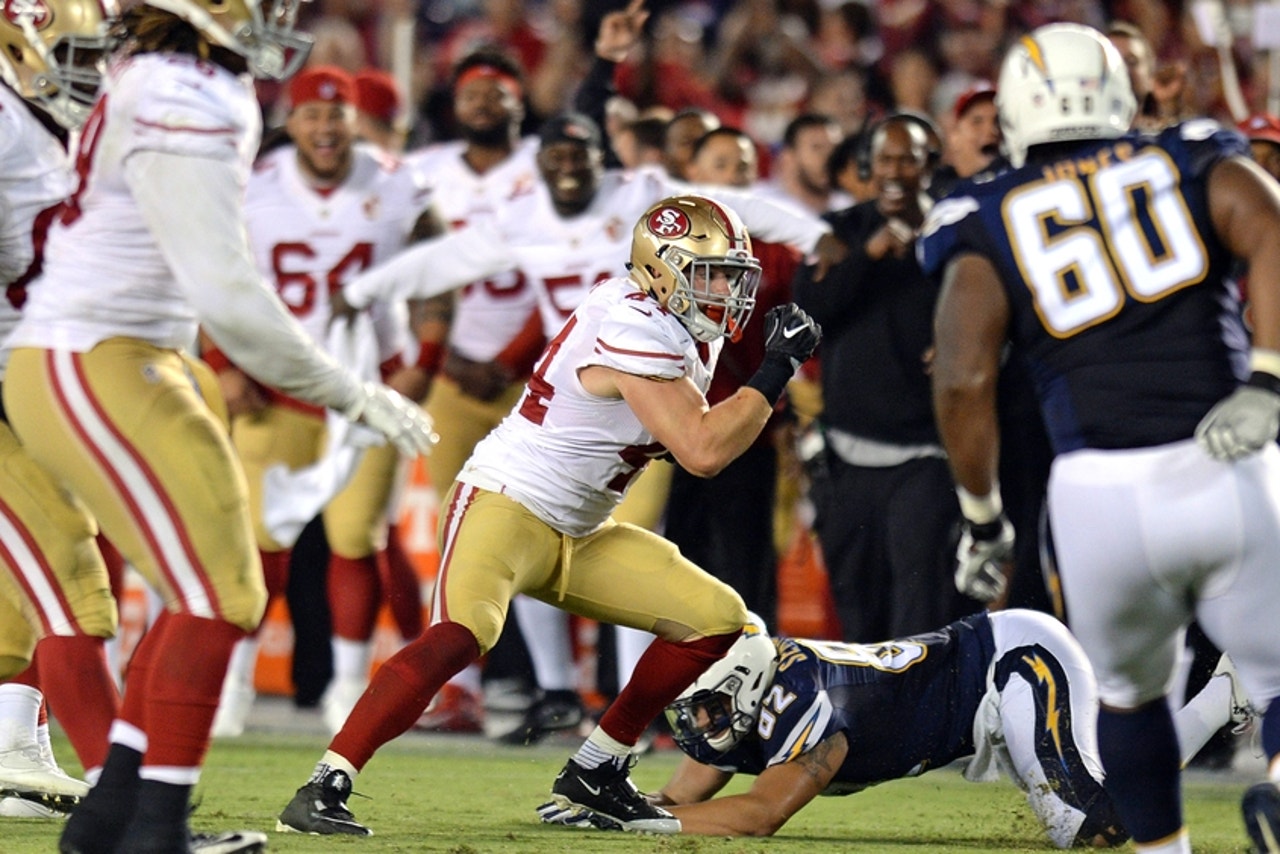 The San Francisco 49ers made a mistake Saturday in releasing second year outside linebacker Marcus Rush. Rush led the NFL in sacks during the preseason and showed significant promise, but alas it was not enough for the 49ers.
The San Francisco 49ers currently only have three outside linebackers available: Ahmad Brooks, Eli Harold, and Tank Carradine. Aaron Lynch, suspended for the first four games, will eventually return, but the 49ers do not possess extreme depth at this position.
This lack of depth made it all the more surprising that the 49ers released Marcus Rush, an outside linebacker who showed significant promise throughout the preseason.
Rush led the NFL with six sacks, forced two fumbles, and garnered an interception in his preseason action, per NFL.com There's almost nothing more one could have asked from a roster-spot contender, at least on paper.
While the current situation must undoubtedly be disappointing for Marcus Rush, he showed his promise and could very well get snapped up by another team on waivers. He is still young and has a career ahead of him. If another team does not sign him, expect Rush to wind up on the 49ers practice squad.
Still, though, it is difficult to see how a player who performed at such a high level in the preseason is denied a roster spot, especially at a position that could really use some depth.
More from Niner Noise
Rush has shown the ability, talent and dedication to be a player in the National Football League. He may never be a starter or a huge contributor, but it is surprising nonetheless to see such a productive asset waived.
The 49ers made a lot of roster decisions on Saturday. If there is one they may come to regret, it could be releasing Marcus Rush. He deserved a place on the 49ers roster.
This article originally appeared on
---
---