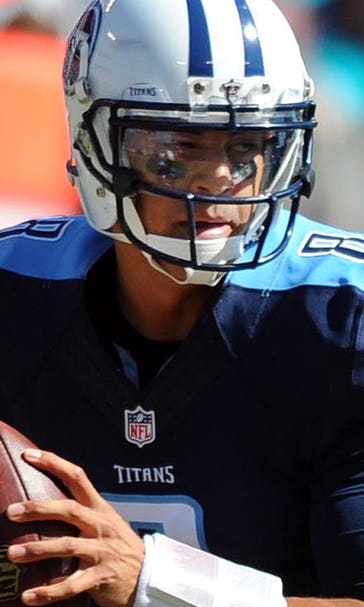 Marcus Mariota will miss second straight game for Titans
October 30, 2015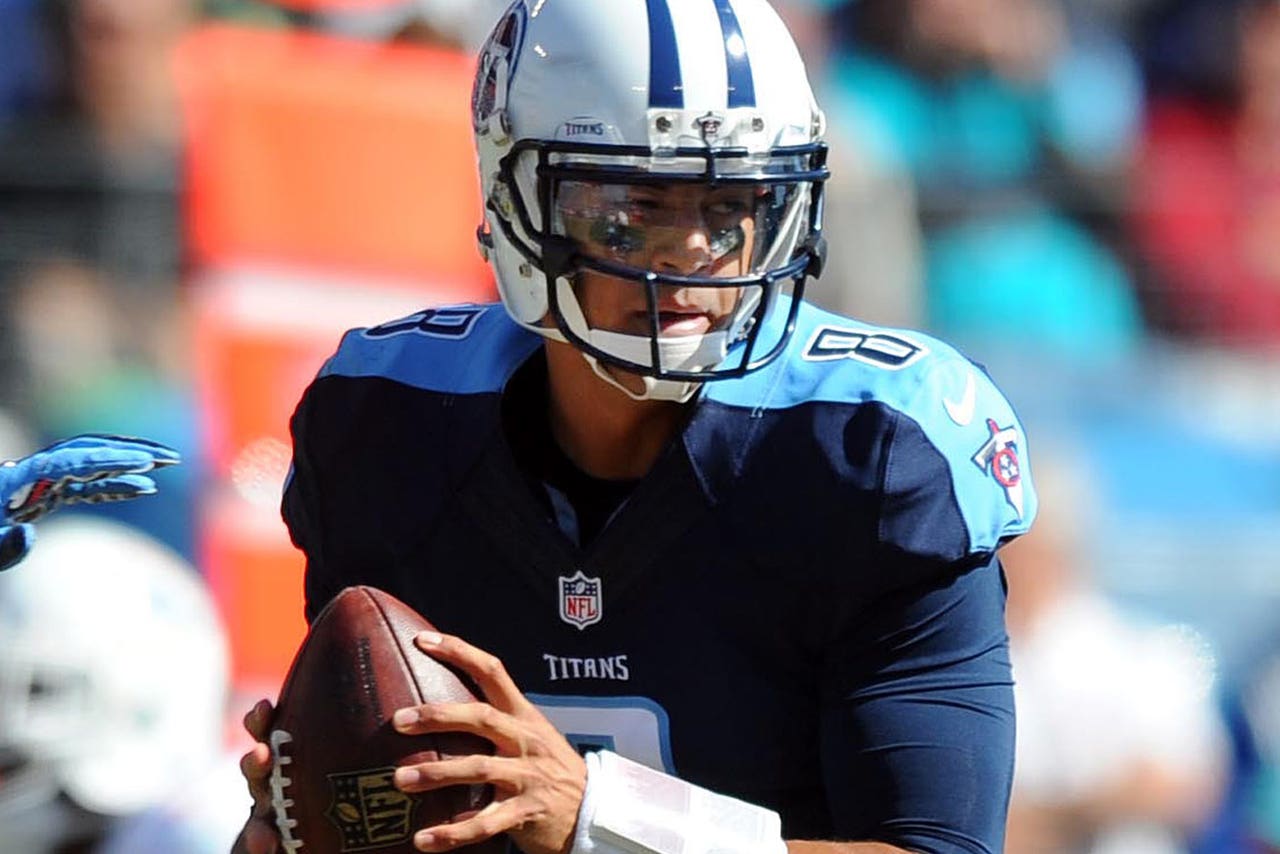 Quarterback Marcus Mariota is close to a return from his knee injury, just not this week for the Tennessee Titans.
The Titans announced Friday that they will hold Mariota out for a second straight game Sunday. Zach Mettenberger will start at Houston.
"He made a lot of progress this week," coach Ken Whisenhunt said. "I think he's close, but we're not going to play him this week. I think that's the best decision for him, and that's what we're going to go with.
"I think physically he's probably right on the line of being ready to go. But it's a tough enough position to play without getting the bulk of the reps, and that was part of it"
Mariota, who sprained the MCL in his left knee Oct. 17 against the Miami Dolphins, was limited to individual work in practice this week. Mariota may be on track to return to action on Nov. 8 when the Titans travel to face the New Orleans Saints.
"You've got to be careful about saying those things, because you never know when something could change, but where we are today, like I said about it, it's more of a function of not having gone enough in practice to feel comfortable with it," Whisenhunt said.
The Titans will turn to Mettenberger, who completed 22 of 35 passes in a 10-7 loss to Atlanta last week. Mettenberger threw for 187 yards with one touchdown and two interceptions. The loss was Tennessee's fifth in a row and dropped Mettenberger to 0-7 as a starting quarterback in the NFL.
"You play the game to win," Mettenberger said. "Losing is not fun. It's definitely not what I work for, and I'm just going to keep grinding until I can turn it around and get a win."
The Titans also ruled out receiver Harry Douglas (rib cartilage) and cornerback Perrish Cox (hamstring) for the second straight game. Neither practiced at all this week for the Titans.
Safety Michael Griffin (knee) is probable and cornerback Jason McCourty (hamstring) questionable after practicing Friday, and Whisenhunt anticipated they would play against the Texans on Sunday.
Center Andy Gallik (concussion) returned to practice Friday. He is questionable and expected to receive final clearance from the NFL's concussion protocol later Friday.
---
---