National Football League
National Football League
Manziel solid in debut, Browns fall to Lions 13-12
Published
Aug. 9, 2014 10:42 p.m. ET

Johnny Manziel took off up the middle, slipping between a couple defensive linemen and racing through the open field.
Then -- perhaps most importantly -- he finished the 16-yard run with a smooth, feet-first slide across the turf at Ford Field.
"The times I did take off, I felt like I got out of bounds, slid, and tried to protect myself in the best way that I could," Manziel said. "I feel fine."
Manziel showed off some of his fancy footwork, and the Cleveland rookie looked sharp with his arm too in his preseason debut, although the Browns lost to the Detroit Lions 13-12 on Saturday night.
Manziel entered the game as a backup in the middle of the second quarter. He couldn't take his team to the end zone, but he looked poised while directing the offense.
One of the biggest questions facing Manziel is how much he can afford to tuck the ball in and run with it. He was quick to scramble Saturday, but he never looked reckless or out of control.
"It was a good start," he said. "You have to start somewhere and set a foundation. I got my feet wet, got my first preseason game under my belt."
Manziel went 7 of 11 for 63 yards, completing one more pass than starting quarterback Brian Hoyer. Manziel also ran for 27 yards on six carries.
Hoyer went 6 of 14 for 92 yards. Coach Mike Pettine said no decision has been made about who will start Cleveland's next preseason game.
"They both did some things more suited to their skill set," Pettine said. "I think Brian was high on a couple throws. I think he would want those back, and he threw a couple other nice balls in there. Then I thought Johnny did some nice things from the pocket, and when he got out, he created a little bit as well."
Matthew Stafford led the Lions to a field goal on his only drive of the game. Star receiver Calvin Johnson didn't play.
"We're very multiple in this offense. We have a lot of different looks and a lot of different plays that we can show the opposing defense," Stafford said. "You didn't see a lot of that tonight, because we barely gameplanned for this game at all, so there weren't a lot of the things that we will have in the regular season."
Cleveland receiver Nate Burleson, who played in Detroit the last four seasons, also sat out this game.
Detroit's Kellen Moore threw a 21-yard touchdown pass to Corey Fuller with 1:05 remaining in the fourth quarter, and Giorgio Tavecchio made the long extra point to give the Lions the one-point win.
There was a buzz surrounding this preseason game because of Manziel's debut, and the former Heisman Trophy winner took the field with 7:32 remaining in the first half, drawing a few cheers but also plenty of boos from the Detroit crowd. Amid a fair number of camera flashes, Manziel took the snap and immediately completed a 6-yard pass toward the left sideline to Anthony Armstrong.
But the Lions stuffed the Cleveland quarterback on what looked like a read option on third down, ending that drive.
Billy Cundiff gave Cleveland a 9-6 lead with a 41-yard field goal early in the third quarter. On his next drive, Manziel dropped back on third-and-8, then took off up the middle, finding plenty of open space for a 16-yard run that was the longest by a Cleveland player on the night.
"I was coming back across my progression to throw, and it kind of just parted for me. I needed to make a quick decision," Manziel said. "Luckily I got past the first wave of defensive linemen."
Manziel later outran the Lions to the sideline to pick up a first down on fourth-and-1, but the drive ended when Dion Lewis fumbled inside the Detroit 30.
Cundiff kicked four field goals for the Browns, and rookie Nate Freese made two for the Lions. Detroit was playing its first preseason game under new coach Jim Caldwell, and the offense did little to impress with Stafford barely playing. Backup quarterback Dan Orlovsky went 12 of 23 for 89 yards.
Browns wide receiver Josh Gordon played while awaiting word from the NFL on his appeal of a possible suspension for violating the league's substance-abuse policy. He caught two passes for 32 yards.
Rookie tight end Eric Ebron, Detroit's first-round draft pick, played after missing some practice time during the week with an injury. He caught one pass.
---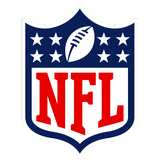 Get more from National Football League
Follow your favorites to get information about games, news and more
---