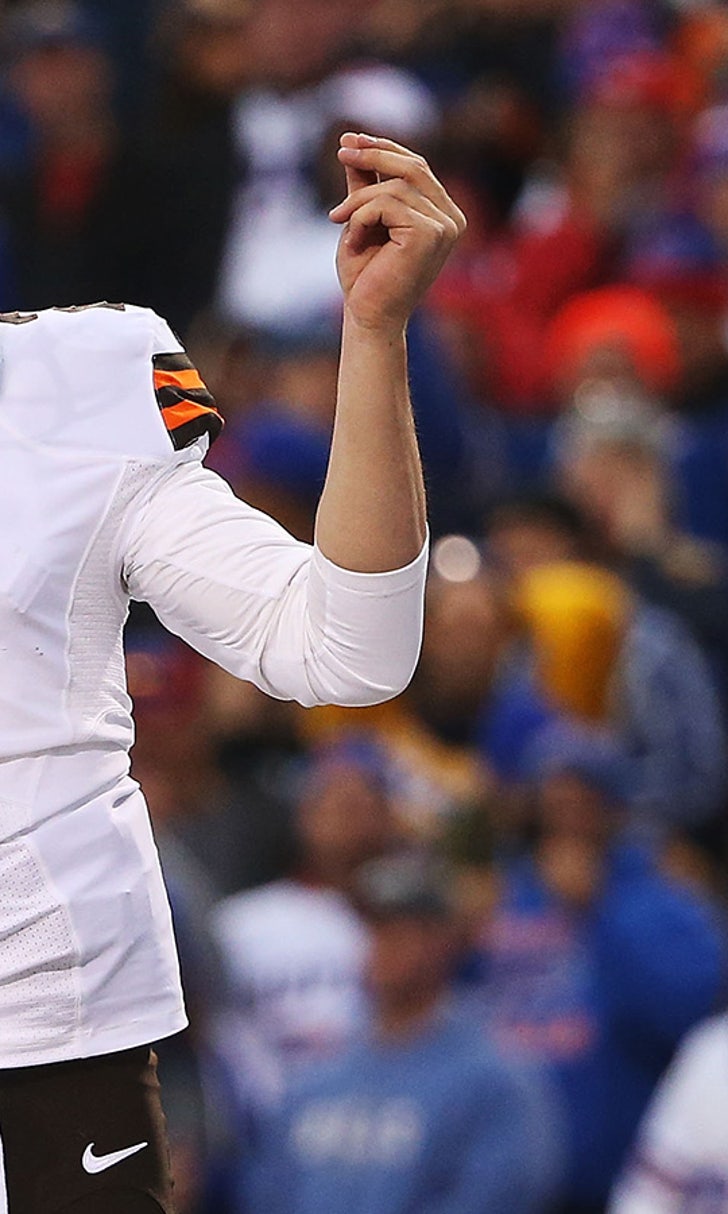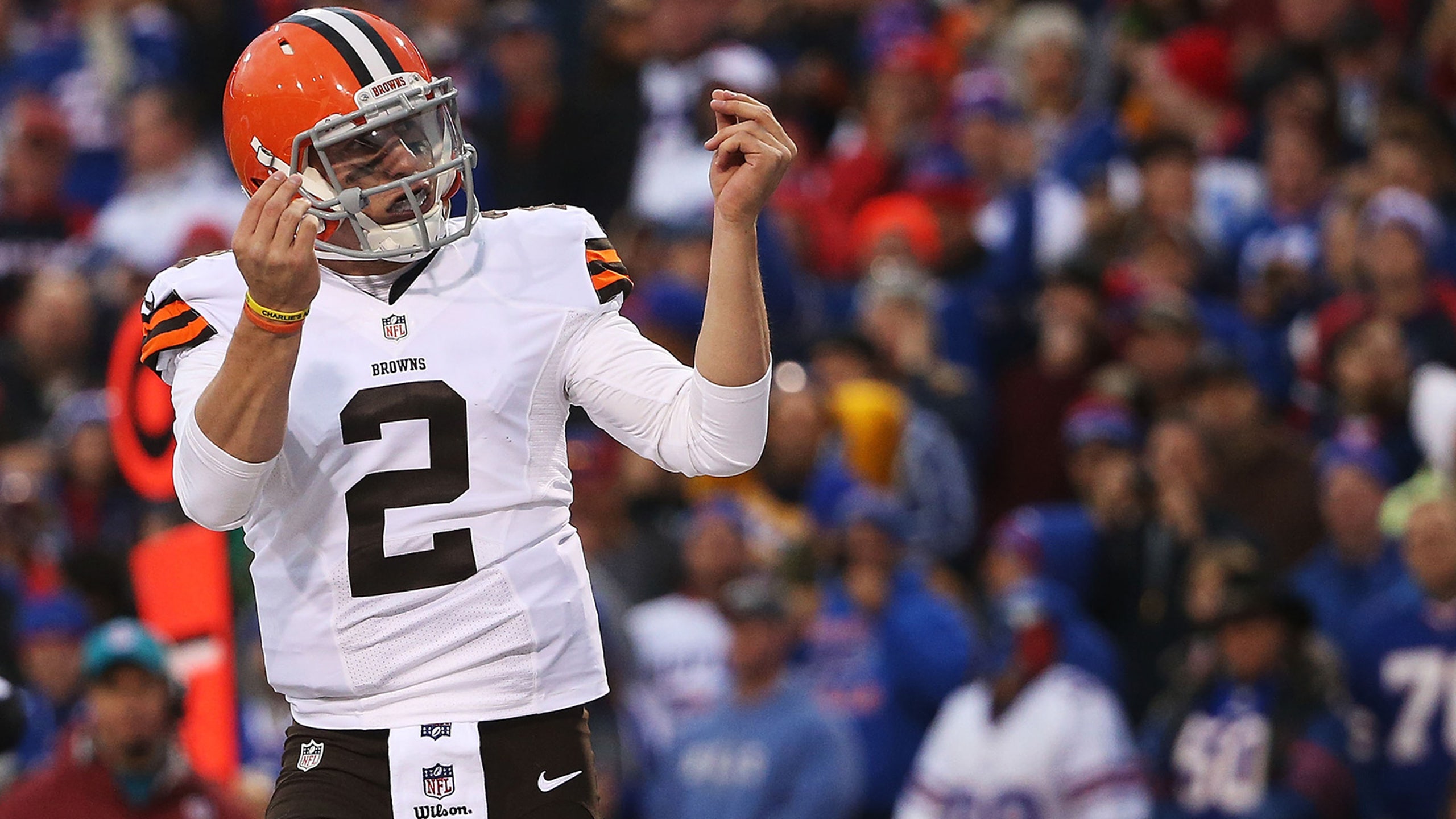 Manziel says he's retiring his trademark 'money' symbol
BY foxsports • June 17, 2015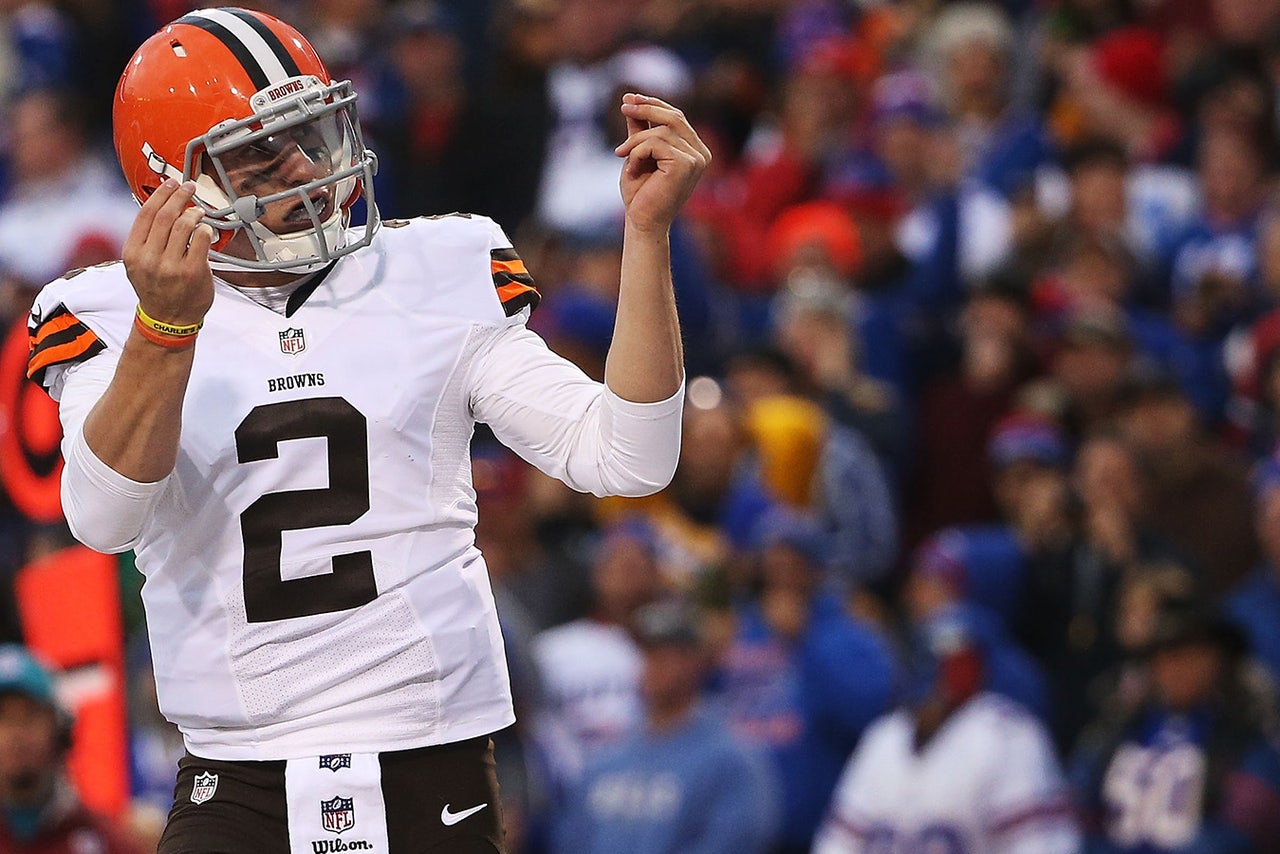 Maybe Johnny Manziel really is growing up.
The embattled Cleveland Browns quarterback is retiring his trademark "money" gesture.
"The money sign will not be back. I will not be making it," Manziel said Wednesday.
This is the latest in a string of moves Manziel has made this offseason that's pointing to a more mature Manziel. The former Heisman Trophy winner checked himself into a rehab facility in January and opted to move from his downtown apartment to a more suburban setting.
Manziel appears to be trying to move on from his rough rookie season.
"Last year is last year, it was what it was and it was not very good," Manziel said. "So for me, I'm trying to close that chapter and just build on what I've done so far this year and just move forward, and try to close that chapter in my life. Not one that I'm very proud of, not one that I want to look back on very much and dwell on, that's for sure."
---
---