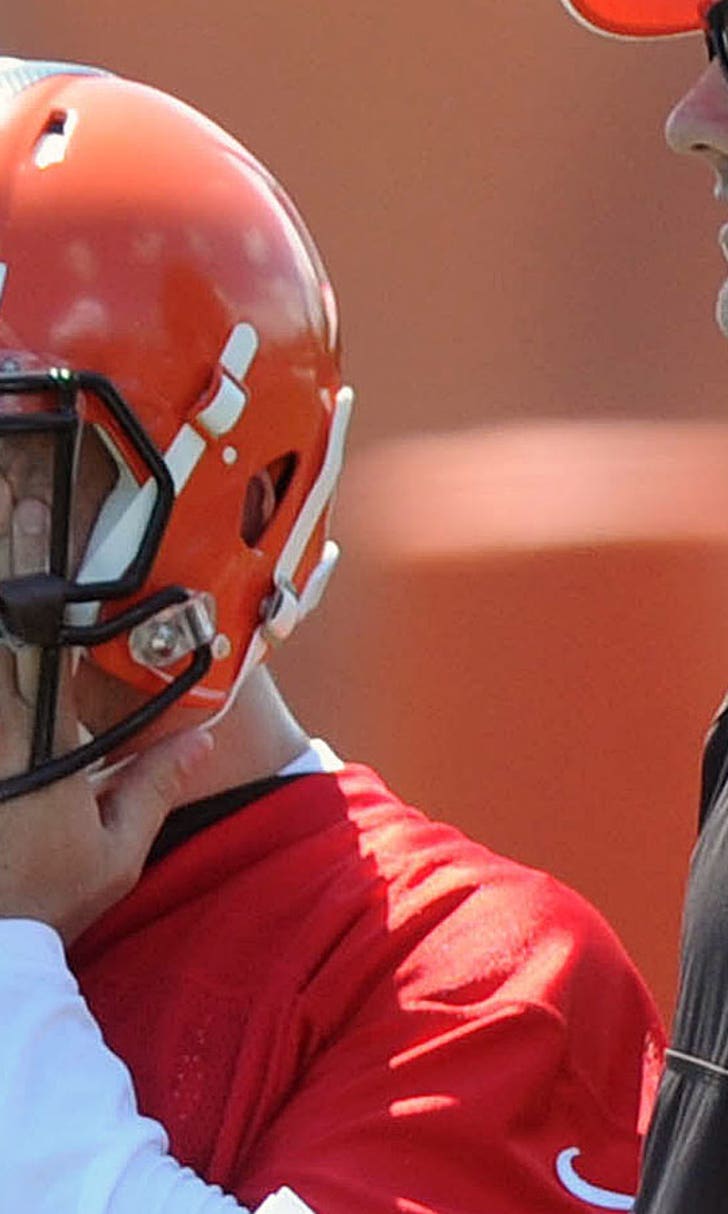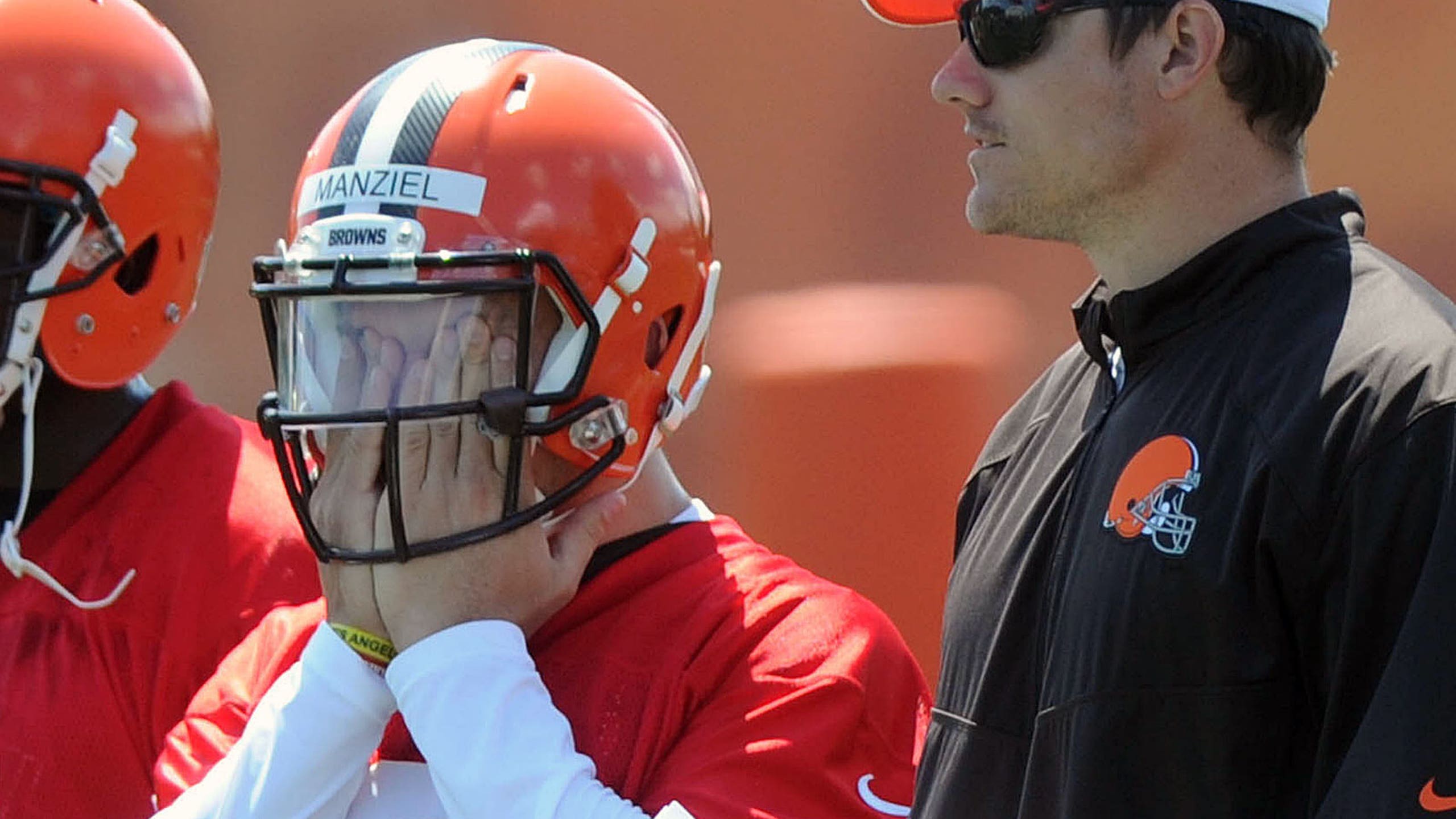 Manziel flounders, Pryor shines on first day of Browns camp
BY foxsports • July 31, 2015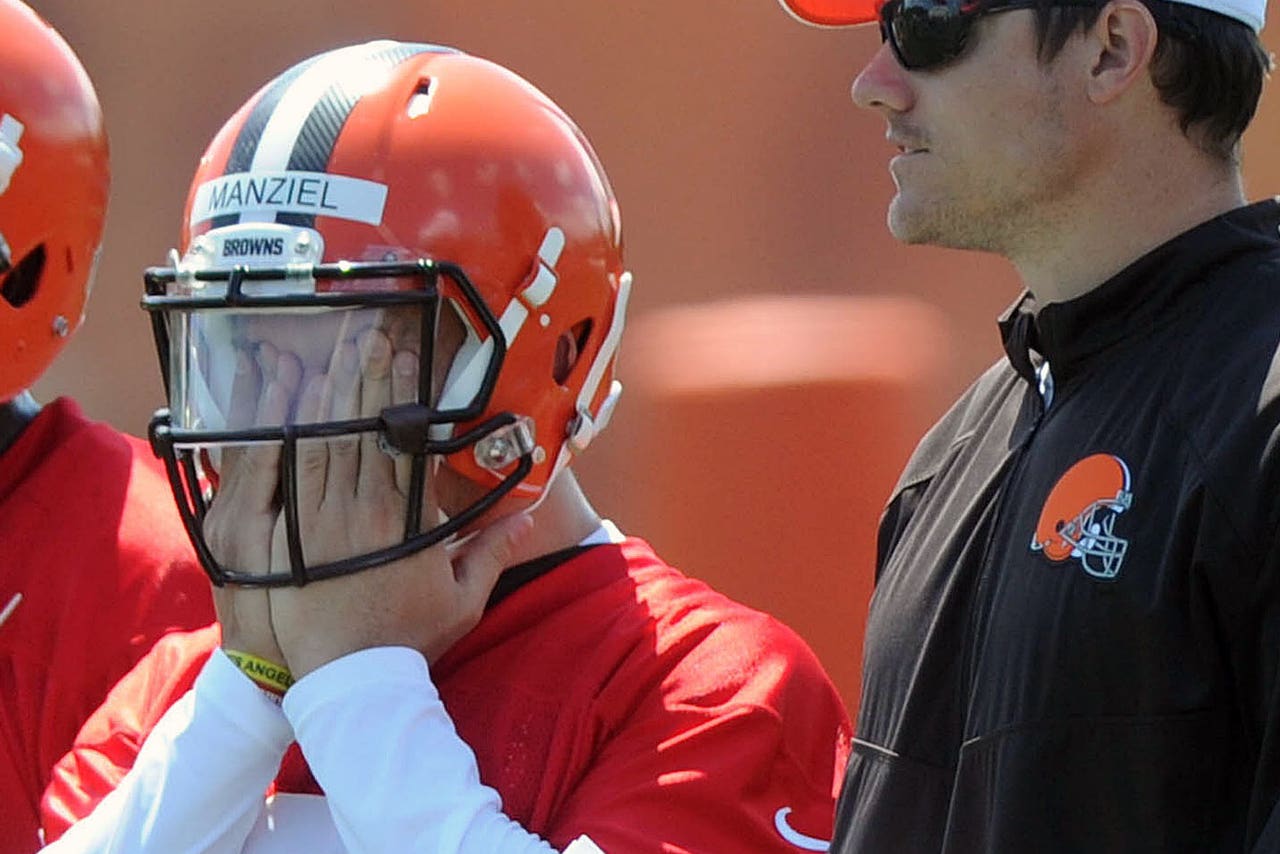 Sack, sack, near interception, batted pass at the line. Those were the results of Johnny Manziel's first four snaps at the first day of Browns training camp Thursday. 
Granted, they weren't "real" sacks since contact is not permitted at practice as of yet, but it was a frustrating day overall for Manziel, who ran with backups and rookies while Josh McCown took all the first-team reps. Fourth-round receiver Vince Mayle, still working his way back from thumb surgery, cost Manziel one positive moment, dropping Manziel's well-thrown ball down the sideline. Manziel bounced right back on the very next play, hitting Kevin Cone on the same route. 
Head coach Mike Pettine said he would reserve judgment until watching the tape, but he saw some positives from both McCown and Manziel. "What I liked about, regardless of what happened after the ball was snapped is the command in the huddle and the knowledge of the offense," Pettine said via the team's official website. Being able to take a play if a guy is lined up wrong, to move him. We're further ahead than we were a year ago with that."
As for the team's quarterback turned receiver, Terrelle Pryor looks the part early on. He looked fluid catching a pair of slants and did enough to catch the eye of Pettine and corner Joe Haden. 
"He looks great in a uniform," Pettine said. "He's a big, explosive athlete."
"His stride length, he was running with the receivers and DBs, and he killed the whole conditioning test, so he can run, obviously," Haden said. "It's just seeing what his hands look like, how he comes out of his routes. ... I just can't wait to look at him and see what he does because he looks the part, for sure."
Pryor, who worked out with Randy Moss, Antonio Brown and Josh Gordon earlier this month, is focused on doing whatever he can to help the Browns as a receiver.
"It's a tough task and something so steep it makes you want to pursue it and go harder," said Pryor. "I'm asking a lot of questions, being humble, being a sponge and taking in everyone's word."
---
---