National Football League
National Football League
Manning showing a smell-the-roses approach
Published
Aug. 12, 2014 5:52 p.m. ET

ENGLEWOOD, Colo. (AP) Peyton Manning seems to be having a lot more fun this summer.
He's still grinding through training camp like always but he's also showing a loosey-goosey side that he rarely flashed in Indy or in his first two seasons in Denver.
One morning, he's doing a dorky dance to ''Rocky Top'' during stretch time at Broncos headquarters - dancing like nobody's watching even though he knows everybody is.
Another day he's taking snaps from Brandon Stokley's 10-year-old boy on the side during special teams drills.
Or letting his twin toddlers tackle him after a practice at Sports Authority Field.
His latest let-your-hair-down moment came when the Broncos blared ''Football Fantasy Football'' on the loudspeakers an hour after his latest rap video with brother Eli came out. He played right along with the razzing, swaying and strutting while limbering up.
Left guard Orlando Franklin, who made a cameo appearance along with Louis Vasquez and Ryan Clady as Peyton's posse, called Eli Manning the better rapper.
Either way, ''I don't think Jay-Z and Kanye West have anything to worry about, let's put it that way,'' Peyton Manning said Tuesday.
Asked if the gaudy chain around his neck in the video was his own, Manning said, ''That was a prop. Eli brought his own (bling). It was very disturbing that he had it in his wardrobe. Mine were all props. Not sure on the offense linemen. I think Clady and Vasquez and Orlando had some props as well.
''We had a good time. We were down in New Orleans. And of course, Eli and I, any chance we have to be together it's enjoyable. But Eli had three of his offensive linemen as well, so you can imagine how many laughs were taking place kind of in between takes,'' Manning said.
''Orlando has been on me for a while to get him into a commercial,'' Manning added. ''So, I thought those guys did a good job. They looked the part, looked tough there. And like I said, we had a lot of laughs.''
That seems to be a theme for Manning this summer.
Entering his third year in Denver, there is no longer any mystery about his health like there was in 2012 when he was coming off a year's sabbatical following neck fusion surgery that led to his tearful departure from Indy.
He's thrown 100 touchdown passes and gone 28-8, including the playoffs, since trading the blue and white horse shoe on the side of his helmet for the orange-mane mustang.
Manning started his second camp with the Broncos last summer talking about how the scar was still fresh from Jacoby Jones' stunning 70-yard TD catch in the final minute of regulation that led to Baltimore's playoff upset in double-overtime.
Coming off a 43-8 blistering by the Seattle Seahawks in the Super Bowl and with camp closed to fans this summer because of a $35 million construction project, many expected Manning to be even more doggedly determined to slog through training camp
Yet, while his work ethic remains top-notch, he's certainly made room for a smell-the-roses approach as he prepares for his 17th NFL season.
And why not? He knows his arm strength is back and his roster is stacked.
With star left tackle Ryan Clady back protecting his blindside and a renewed emphasis on the ground game, Manning is operating a high-octane offense behind Demaryius Thomas, Wes Welker, Julius Thomas and newcomers Emmanuel Sanders and Cody Latimer.
His defense, as Tuesday's scrappy practice showed, has a harsher edge to it with GM John Elway's free agent signings of T.J. Ward, DeMarcus Ware and Aqib Talib and the return to health of starters Von Miller, Kevin Vickerson, Derek Wolfe, Rahim Moore and Chris Harris Jr., all of whom missed the Super Bowl blowout.
Moore said that while Manning is showing his softer side, he remains the hardest worker on the football field, celebrity or not.
''Our quarterback is so famous. He's a class act. He's one of those guys who you're just blessed to be around his presence. So, we all know what comes with this situation,'' Moore said. ''But at the same time, we don't care what he does off the field. We know when he gets on the field, he's going hard like as if he never had a penny.
''That's how hard he works. You would think that he never even did a commercial, none of that, no endorsements, nothing, when he's out here on that field. He's training like he's a free agent.''
---
AP NFL website: www.pro32.ap.org and www.twitter.com/AP-NFL
---
Follow AP Pro Football Writer Arnie Melendrez Stapleton on Twitter: http://twitter.com/arniestapleton
---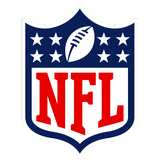 Get more from National Football League
Follow your favorites to get information about games, news and more
---