National Football League
National Football League
Manning Bros. back with new rap song
Published
Aug. 11, 2014 2:04 p.m. ET

ENGLEWOOD, Colo. (AP) Just when you got ''Football on Your Phone'' out of your head, the rapping Manning brothers have a catchy new tune.
A year after making their rap debut, Peyton and Eli Manning are back rapping in a new commercial, DirecTV's ''Fantasy Football Fantasy.''
Gone are the wigs the quarterbacks wore in their rap debut that mimicked hairstyles of the 60s and 70s. Now, they're decked out in modern-day duds, Peyton starts out in a white T-shirt and Eli in gray with a straight-brimmed baseball cap, then both of them sport black and white suits, Peyton with a long tie, Eli with a bow tie.
The three-minute rap video starts with Eli asking his brother if he's watching some football.
A fog machine kicks in shortly thereafter along with the scantily clad dancers.
''Back at `em,'' Eli says.
Their fantasy includes an ''end zone that ends in a waterfall,'' and ''a shower that showers you with tiny footballs.'' And it finishes with Eli auto-tuning in outer space with a winged horse and his dad, Archie.
Also making cameo appearances are Joe Namath and Chris Johnson along with three of Peyton Manning's offensive linemen in Denver: Orlando Franklin, Ryan Clady and Louis Vasquez.
The Broncos begin their stretches every day with music blaring from a loud speaker at their Dove Valley complex, and of course Monday it started with ''Fantasy Football Fantasy,'' which led to some razzing and some mixed reviews after practice.
''Oh, this one's way better, I think,'' Broncos cornerback Chris Harris said. ''Just the song is better. But I think the last commercial was funnier.''
''It's funny,'' wide receiver Demaryius Thomas said. ''I was looking forward to another one since the one last year.''
Rookie returner Isaiah Burse suggested his QB should stick to his day job, though, giving this review: ''Not a Hall of Fame actor but definitely a Hall of Fame quarterback.''
Cornerback Rahim Moore called his quarterback multitalented.
''He's got a little skills in his raps,'' Moore said.
As for a music career, ''the sky's the limit for him,'' Moore said. ''After football, he might be a head coach, who knows? His future's so bright. You never know, he might be a president.''
---
AP NFL website: www.pro32.ap.org and www.twitter.com/AP-NFL
---
Follow AP Pro Football Writer Arnie Melendrez Stapleton on Twitter: http://twitter.com/arniestapleton
---
---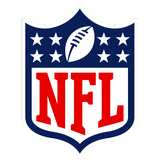 Get more from National Football League
Follow your favorites to get information about games, news and more
---