National Football League
National Football League
Manning and Bailey: being teammates is paying off
Published
Aug. 15, 2012 12:25 a.m. ET

Champ Bailey's thumbs got quite the workout in the offseason as he bombarded Peyton Manning with texts pleading with him to come to Denver.
Manning returned just two of them.
The first one basically said, ''Thanks, I'll get back to you.''
The second one, now, that's the one that got Bailey excited.
''Let's go!'' it read.
And so, the two 11-time Pro Bowlers who had played in nine of the all-star games together were teammates at long last.
The pair of NFL greats in their mid-30s figured they'd make each other even better by playing together, and they say that's exactly what's happened over the last six months.
Bailey bugged Manning during his free agency whirlwind tour, he said, ''because he's an amazing player and his leadership alone is bar none the best in the league. You need a guy like that on your team, and where I want to go, what I want to do toward the end of my career is win a championship and I feel like he gives us the best chance.''
Bailey said he had long put Manning at the top of his QB list because of the ''way he breaks down a defense and pretty much tells you what you're in and half the guys on defense don't even know what we're doing. It's sad but true. You try to trick him as much as possible, but for some reason, somebody always tips him and he knows, he just knows.''
Bailey never had a quarterback quite like Manning to practice against, and Manning had never had a cornerback the caliber of Bailey to face on an everyday basis, either.
They're eager to see how all this time together, while frustrating at times, will pay dividends for the Broncos (No. 10 in the AP Pro32) this season.
''Well, it makes the games easier, let's just say that,'' Bailey said. ''You're going to face the best in practice every day with Peyton. When you get in a game, you're probably not going to see a guy of his caliber, so it gets us ready.''
Manning feels the same way, suggesting it's Denver's defense, especially the star-studded secondary, that's playing as big a role as he is in getting the Broncos' revamped offense ready for the season.
It's Bailey who's leading the way.
''He's the best corner I've played against in my career,'' Manning said. ''And he's been unbelievably consistent. We played the Broncos a number of times, he always shows up, he's always ready to go, he always presents an intense matchup problem.''
The admiration is mutual.
''He's the toughest quarterback I've faced, so it definitely goes both ways,'' Bailey said. ''I haven't picked him since college and I probably shouldn't have picked him in college. He was probably trying to throw the ball away and I just went and got it.''
The two faced each other six times in the regular season and twice in the playoffs, and they always seemed to battle to a draw regardless of the outcome.
''Champ has never intercepted me in the NFL, and yet, I don't think I've ever thrown a touchdown on him, either,'' Manning said. ''So, it's a pretty good battle. He got me in college one time on an interception. So, I'm glad we're on the same team.''
Before his release from the Colts in March, after missing the entire 2011 season because a nerve injury caused weakness in his throwing arm, Manning had run an offensive juggernaut in Indianapolis. He had 13 consecutive years with at least 300 completions for at least 3,700 yards and a minimum of 26 TD throws. Along the way, he became a Super Bowl champion and the league's only four-time MVP.
Yet, every time they faced Bailey, he was a thorn.
''We always had healthy respect for Champ,'' Manning said. ''We never throw away from a certain guy because we felt like we loved our receivers. With Marvin (Harrison) and Reggie (Wayne), we were going to throw to those guys. But you always knew that Champ, boy, if you couldn't get set and get your feet into it, it wasn't worth throwing. If you threw a little bit behind him, he was going to make you pay.
''And he looks good to me out here in camp. His work ethic, I've always heard about, is outstanding. He sets a great example for these young cornerbacks.''
Asked to name Bailey's best quality, Manning couldn't.
''Oh, it's hard to pick just one. He's got some of those rare skills that special corners have: you know, Deion, Rod Woodson. He sort of has `it' when it comes to being a cover corner,'' Manning said. ''But his work ethic I think is what keeps him at the top every year.''
That's what Bailey thinks will get Manning back to the top after missing last season, too.
Bailey said the Manning he sees today is no different than the one he saw all those years at the Pro Bowl.
''Well, one thing about him is, you can cover a guy and his ball placement is so perfect,'' Bailey said. ''It's frustrating because, when you're all over a guy and he puts the ball here, you can't do anything ... I mean, there's not a lot of turnover opportunities. Not a lot of quarterbacks are that sharp. I'd say 90 percent of them are not that sharp. We're going to face some of those 90 percent, and as long as we're covering our guys in practice close enough to make a play, we'll make some plays in games.''
---
Follow AP Pro Football Writer Arnie Stapleton on Twitter: http://twitter.com/arniestapleton
---
Online: http://bigstory.ap.org/NFL-Pro32 and http://twitter.com/AP-NFL
---
---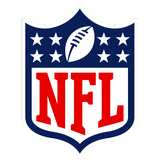 Get more from National Football League
Follow your favorites to get information about games, news and more
---