National Football League
National Football League
Mangold: Jets want Sanchez at QB
Published
Jun. 19, 2013 1:00 a.m. ET

According to a report, New York Jets center Nick Mangold says he and his teammates want Sanchez to be the one receiving his snaps this season.
The New York Post reports that the Pro Bowl center not only believes Sanchez should be the Jets starting quarterback in Week 1, he also thinks his teammates feel the same way.
Speaking at a promotional appearance in New York's Washington Square Park, Mangold told the Post on Wednesday he supports the embattled Sanchez. He claimed Sanchez, a close friend of the center, gives the Jets a better chance to win this fall than rookie quarterback Geno Smith. And he said the he believes the rest of the team would echo those sentiments.
"I believe so," he told The Post. "I haven't walked around with a pen and paper and taken a poll, but from the feeling I get, the locker room wants to win. Whoever gives us the best chance to do that, we want out there — and at this point, Mark gives us that best chance."
After leading the Jets to the AFC Championship Game in his first two seasons with the Jets, Sanchez struggled the past two years and has been widely criticized. But after watching Sanchez during offseason workouts and last week's minicamp, Mangold told the Post he backs his buddy.
"I think Mark is a fantastic quarterback for us, and I think he can do some good things," Mangold told the Post. "He showed some good flashes in the spring, getting [new offensive coordinator Marty Mornhinweg's] system down and commanding the offense way that he should be. We'll see how training camp plays out, but either way, the competition will make him a better player."
Mangold believes Sanchez's experience should be what lifts him above Smith in the quarterback battle. But he told the Post the rookie out of West Virginia has a bright future.
"He can be a good player for us," Mangold told the Post. "He's a hard worker, and he's asking questions. He's taking the coaching and taking the advice to heart, and I think he's doing some good things."
---
---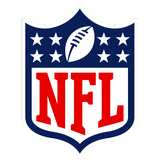 Get more from National Football League
Follow your favorites to get information about games, news and more
---