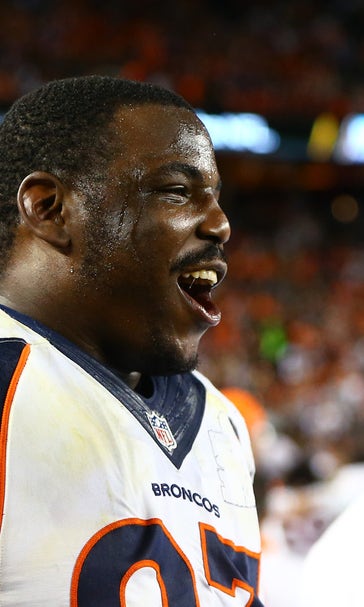 Malik Jackson reveals real reason he bolted the Broncos for the Jags
March 16, 2016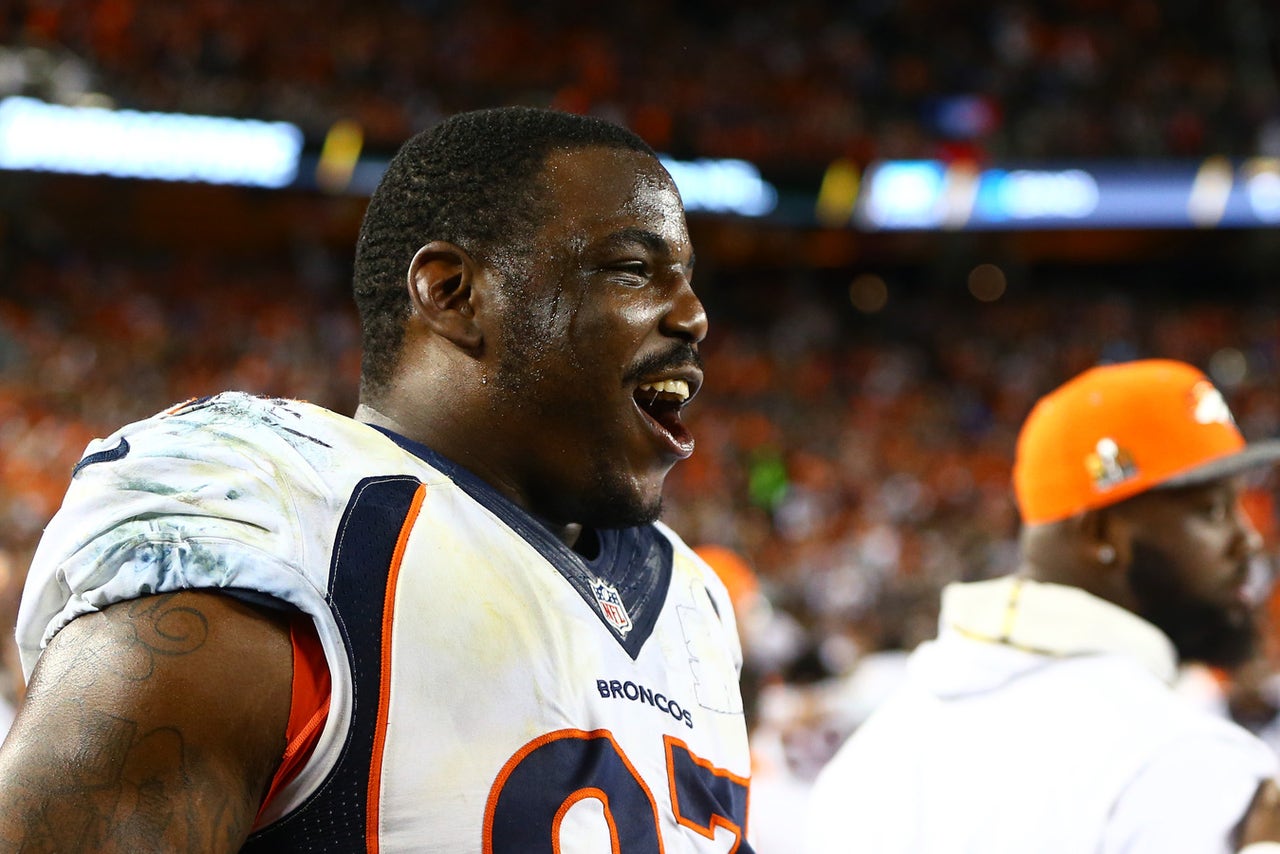 It's been a little more than a month since Malik Jackson hoisted the Lombardi Trophy with the Denver Broncos. But the celebration didn't last long as the defensive tackle left the defending champs for the Jacksonville Jaguars.
Many questioned the move, leaving Denver for a team that hasn't made the playoffs since 2007. The only logic reason was the money -- Jackson got a six-year, $90 million deal with $42 million guaranteed -- but Jackson would never admit to that, right?
The new Jaguar was refreshingly honest when he discussed his reasons for leaving.
"You definitely have some guys talk to you that say, 'I took this pay cut to stay here and I did this here to stay here,'" Jackson said, via ESPN.com. "It's one of those things where I think we all have different priorities. My priority is to take care of my daughter and my family. I came into this league by myself and I'll leave by myself.
"I love the Broncos for helping me out but it's a business and that's how I feel about it. I think a lot of guys say, 'Stay here. We can do this. We can do that.' My mindset is to take care of my family and go out here and help teams get better."
It's tough to blame Jackson, who spent his first four years with the Broncs. We always want honesty from athletes and this is as honest as it comes. NFL careers on average are short and players need to cash in when they can.
---
---