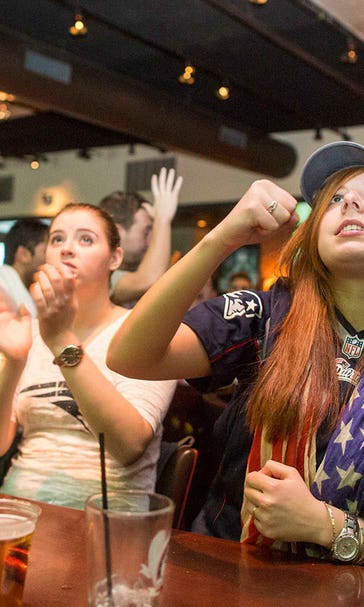 Mail-it-in Friday: So where are you watching the Super Bowl?
BY foxsports • February 5, 2016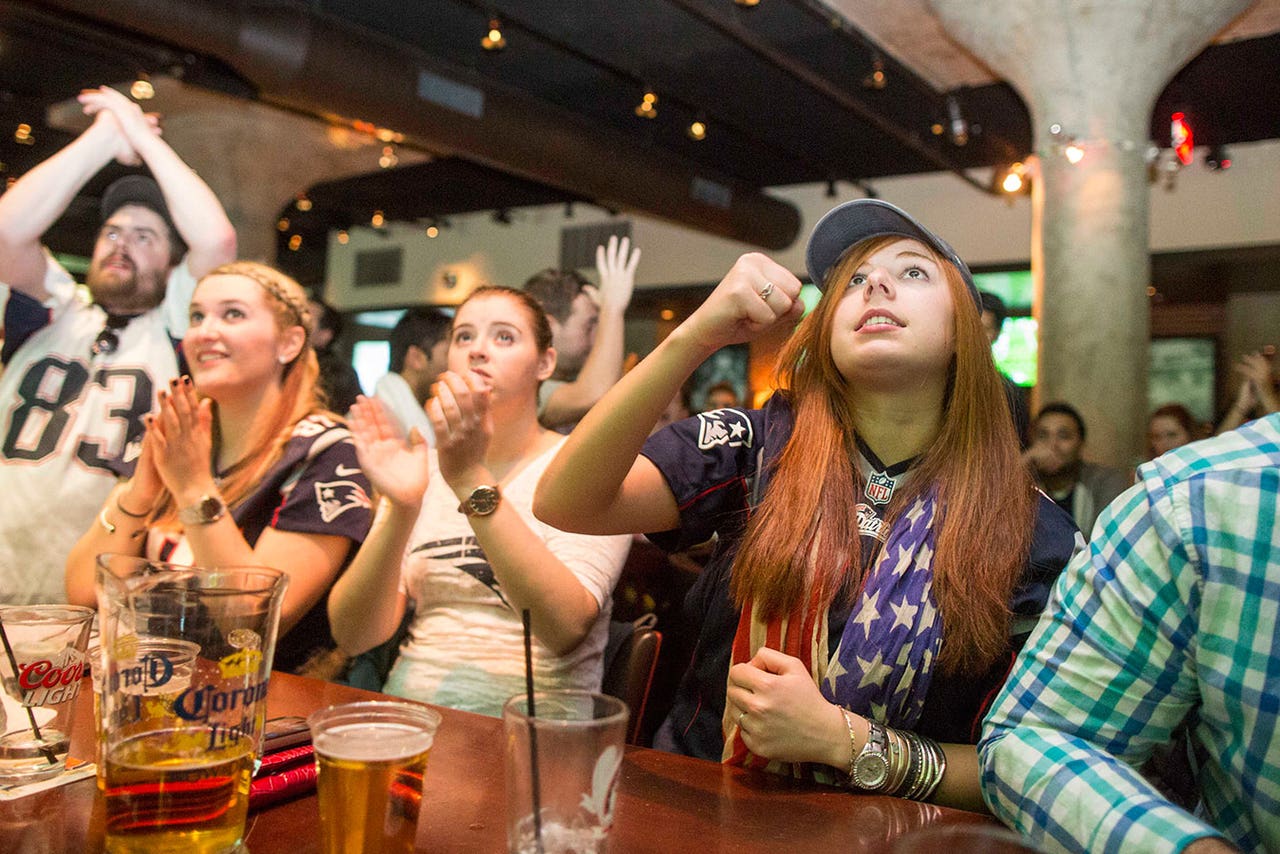 After all those months, it's finally here.
We're just two days from Super Bowl 50 and truth be told, I'm a little depressed. After Sunday, there will be nothing but the NFL Draft and the Combine (ugh) to sate us until training camps get under way in late July. Sigh, oh well.
That's something we'll worry about later. Until then, it's the cock-a-doodie SUPER BOWL!! WOOHOOO!
And since this is our final Mail-it-in Friday of the 2015 NFL season, we won't concern ourselves with predictions. Everyone is saying the Carolina Panthers will stomp the Denver Broncos anyway, so why bother?
Here's my question: Where will you watch the Super Bowl this year? Let's get to work! We got answers from Twitter and Facebook this week.
Peter,
Oh, wow. An aristocrat! If you have a place in Jackson Hole, you're officially at baller status. Respect, Peter. Respect. Say hi to Harrison Ford while you're there. We're old buddies. (We're really not.)
2 People's Son,
Good for the NHL. It's clear they just DGAF. They've got three games scheduled for Sunday, but all of them should be done by the time the Super Bowl kicks off. Same with the NBA. They have four games, but the last one tips off at 2 p.m. ET. Nobody wants to to compete with the NFL.
SBK,
Crawfish is something that I wish I could say I like. However, I just can't get down on them. They look too bug-like to be appetizing, which is a juvenile way to think. I'm not a real man.
Jordan,
I'm going to be dabbing my way through the big game at the office! I just hope my boss decides to order pizza. We deserve a treat, too, right?
Judy S.,
Well, you're an Eagles fan, so it's understandable that you don't care about the game. But hating Coldplay? Well ... I guess that's understandable, too. Personally, I'm not a hater.
Mikey Waffle House,
At home duh. I can yell and scream there.
No doubt. If I have a rooting interest in a game, I would much rather watch it from home. That way I'm free to unleash all torrents of horrifying language possible.
Pillows fly around the apartment and projectiles will be launched at televisions.
Jon Stutts,
You can yell and scream at a bar too
You can, to a point. But you're not free to yell like a jerk and make everyone around you feel uncomfortable. Bartenders and bouncers tend to frown on that kind of behavior.
Mary Stewart-Anderson,
Portland Restaurant
Is that the name of an actual establishment? Or are you referring to a restaurant in Portland? And if so, do you mean Portland, Oregon, or Portland, Maine?
So many questions.
Juan,
At home in SEAHAWKS gear!!!!
Oh, those 12s. They will proclaim their fandom even if their team isn't playing. Or even if it's not football season.
I was in the Seattle area visiting family last summer and everyone still stuck to the usually in-season tradition of wearing Seahawks gear on Fridays.
That's dedication.
Pearl Yniguez,
My house with my man and daughters!! Food, football and family.
The trinity of happiness. Sounds like a great time.
Joseph Cardenas,
With family and friends! We've turned a three hour game into a 4 day weekend. LOL!
The scary part is the Super Bowl continues to grow and grow. The players' arrival in the Bay Area last Sunday was a media event, for crying out loud. Pretty soon, people will take an entire week off work just for the game.
And I approve of this.
Jonathan Molineros,
Watching at home and doing the play by play via Facebook
A-ha! So, YOU are the one clogging up my timeline with your 200 hot takes during the Super Bowl and forcing me to mute you. Come on, man. Don't be that guy.
Michael Kalljian,
With my son in our man cave.
Man cave? That's so 2008. I'm surprised that all man caves haven't been burned to the ground by the matriarchy. Amirite, fellow MRAs?
Ladavius Eubanks,
Home and after that I am done with the NFL for screwing St Louis
And St. Louis screwed Los Angeles 20 years before. So, now we're even.
And by the way, you'll be back. You may not think so, but you will. The bitterness will fade. It might take a few years, but soon enough you'll be watching football on Sundays again.
Just pray the Rams don't win the Super Bowl. You will cry on that day.
Steven Hatley,
Will be dabbing at home
And I'll be doing the Charleston in the office.
Josh Marroquin,
Chuckee cheese
First of all, it's Chuck E. Cheese's. And second, will they have the Super Bowl on there? I would totally go and get some Skee-Ball in if it was socially acceptable.
Michael J. Jakubowski,
Somewhere
Thanks, you've been helpful.
Dana Hicks,
AT HOME. ESPN
Psst! Dana! The game isn't on ESPN. If you go to that channel at gametime, all you're going to find is a "30 for 30" marathon. Which is good viewing, without a doubt. But not the game.
Patrick Lostaglia Sr.,
"AT HOME"
Why the quotes? Did you tell your wife that you're going to watch the game at home instead of in a hotel room with your mistress? Tread carefully.
Matt Wallace,
In my room with a beer. Better not led Goodell see that it's not Bud Light. Might get fined for it
I'm very close to fining you for drinking Bug Light.
Sandra Kenny
Blinky's Can't Say, Santa Clara, California
I'm intrigued. According to Yelp, Blinky's Can't Say looks like a dive bar that has three stars and just one $.
A place like that is right up my alley. Love it.
Caleb Begley,
It'll either be at a party that our Student Association is throwing on campus, or with my family. We'll see. Go Denver!
Hmmm, I'd go with whatever is going down on campus. There's always a chance you could meet someone there. Who are you going to meet at home?
Parker Julie,
At home with family,& a 3yr old who perfected saying "omaha" when she was 1 and probably wearing our Dolphins gear getting drunk!
Ditch the Dolphins gear. Everything else sounds perfect.
Brock Sutton,
at Home with the same person i have watched it with for the past 22 years ,my uncle as well as my wife and little ones rnning around lol
Can I come over? I'll bring beer!
George Lanty Jr,
Home haven't miss a play in 49 Superbowl bowls.
---
---