National Football League
National Football League
Luck, Colts ready for 2nd round through NFL
Published
Apr. 17, 2013 9:35 p.m. ET

Dwayne Allen walked into the Colts locker room Wednesday wearing his favorite blue-and-white T-shirt that read: Here Come The Horses.
It's a message that is far more believable more this April than it was last spring and it's a notice to the rest of the league that the Colts are out to prove 2012 was no fluke.
''Like every team out there, we would love to win a championship,'' second-year quarterback Andrew Luck said after the third day of offseason workouts. ''As far as outside expectations, I don't think anybody listens to them anyway in the locker room.''
If the Colts were going to let the outsiders dictate what they could do, they never could have produced one of the greatest turnarounds in league history or made it back to the playoffs in a season when pretty much everybody projected them to be the NFL's worst team for a second straight season.
So there's no reason to start buying the predictions now.
Sure, things will be different in 2013.
Luck and his fellow second-year teammates were actually around Monday when players reported for the start of offseason workouts, 10 days before this year's draft. They were there again Wednesday when players spoke to reporters for the first time since the day after the playoff loss at Baltimore. And they will be there again from now through mid-June when the mandatory veteran mini-camp is held.
But getting the young guys in for a full offseason isn't the only change in Indianapolis.
Luck, for instance, can now focus squarely on football rather than flying around the country for draft week and workouts, and then shuttling back to Stanford to finish classes.
''It makes a world of difference because I'm much more comfortable,'' Luck said. ''I'm not saying that comfortable is always a good thing. Sometimes it's good to be uncomfortable because it forces you to get better. But having familiarity with everything from where the meeting rooms are to where the coaches rooms are, knowing the guys on the team, I think that's going to help build continuity. It's exciting to be back and try to improve on last year.''
And he figures there's plenty of room for improvement, too.
''I'd love to complete more balls,'' he said. ''I don't think I did a good enough job of giving guys catchable balls in some situations. Understanding football, understanding how to convert more third downs, how to get in the red zone, how to score in the red zone.''
Getting Luck and last season's rookies involved in the offseason workouts will be only part of the story heading into Chuck Pagano's second season as coach.
The Colts wanted to give Luck more protection and believe they have after signing free agent offensive linemen Gosder Cherilus and Donald Thomas. They also added a new weapon in former first-round pick Darrius Heyward-Bey after losing receiver Donnie Avery in free agency.
Franchise career sacks leader Dwight Freeney has departed and his familiar No. 93 jersey has already been given to free agent signee Erik Walden. New backup quarterback Matt Hasselbeck has reclaimed his old No. 8 after Chandler Harnish made a half-court shot that cost Hasselbeck $8,000 -- which will go to a charity at Norwell High School in northeast Indiana, Harnish'a former school.
The defense has been overhauled with a handful of free-agent signings, and after next week's draft, there will be even more new names and faces to learn.
Players insist the changes are all good.
''It's good see all of these new faces come in here, guys who have played in systems like this, guys who have made a name for themselves, guys who are hungry and want to win,'' defensive end Cory Redding said. ''We brought that attitude from around the league into this locker room to combine with the attitude we have. We are hungry. We still have a lot of things on the table that we didn't accomplish last year, so the mindset is simple -- get to the top quick.''
The Colts also hope injured players, such as linebacker Pat Angerer (foot) and defensive tackle Josh Chapman (left knee), will make contributions after contending with injuries last season. And Luck will be learning a new version of a familiar offense after coach of the year Bruce Arians landed a head coaching gig in Arizona. Arians' departure led to the hiring of Pep Hamilton, Stanford's former offensive coordinator who worked extensively with Luck, tight end Coby Fleener and receiver Griff Whalen in college.
''Having been in it (the offense) for four or five years in college, I understand the system and the nuances,'' Fleener said.
Will all these changes actually make the Colts better? Allen believes they will.
''We have to understand there are expectations, but they don't dictate how we play,'' Allen said. ''We have to go out and just play, just have fun, just like last year.''
---
---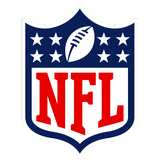 Get more from National Football League
Follow your favorites to get information about games, news and more
---