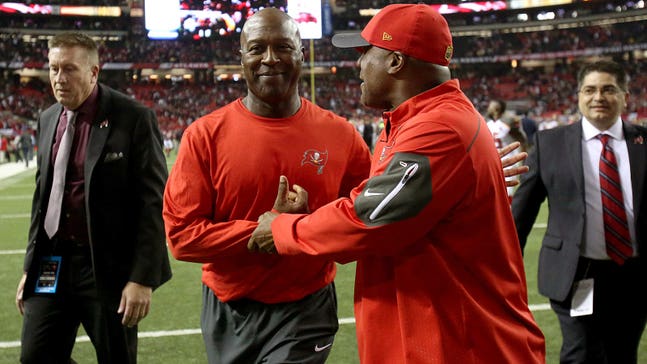 Lovie Smith on fourth-down call: I'd make that call 10 out of 10 times
Published
Nov. 2, 2015 11:16 p.m. ET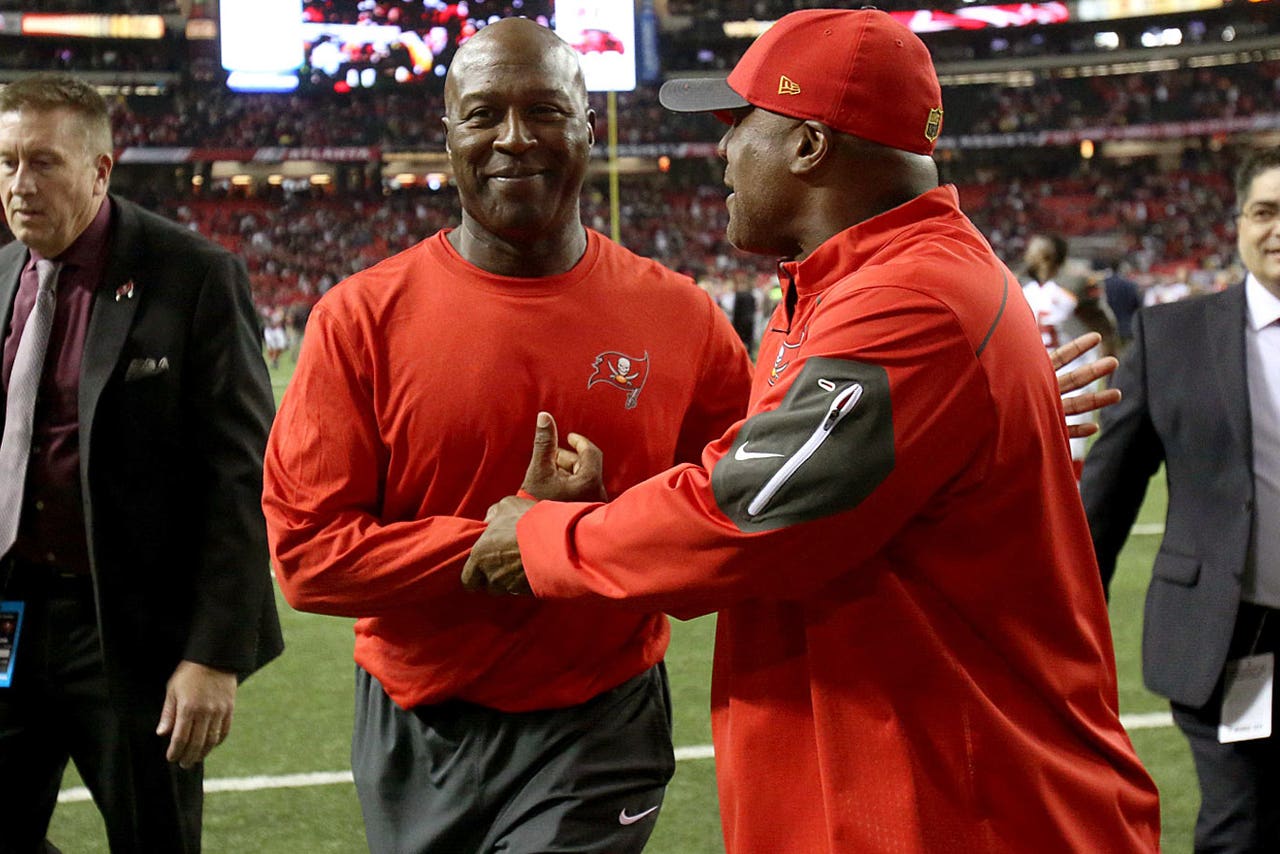 When Lovie Smith chose to go for it on fourth down with two minutes left in the game, instead of punting and possibly pinning the Atlanta Falcons inside of the 20, it immediately caused fans to lose their minds a bit.
As you now know, the decision nearly cost the Tampa Bay Buccaneers the game. Tampa Bay failed on the fourth down try, and the Falcons went down to tie it up and send the game to overtime.
While it all worked out in the end, many still questioned Smith's decision. Well, the head coach had no doubt in his own mind that the decision was right, saying he'd do it every time, according to Michael Cunningham of The Atlanta Journal-Constitution.
"I'd make that call 10 out of 10 times," Smith told The Atlanta Journal-Constitution.
"I considered that, of course (punting)," Smith said. "But I just felt like it was a seven-point game. Either way we were going to have to, if we punted the ball, we were going to have to stop them. They had an opportunity to finish the game right then."
It worked out this time, but forcing Atlanta to drive further against a Buccaneers defense who had played very well to that point may have been the better decision at the time.
---
---