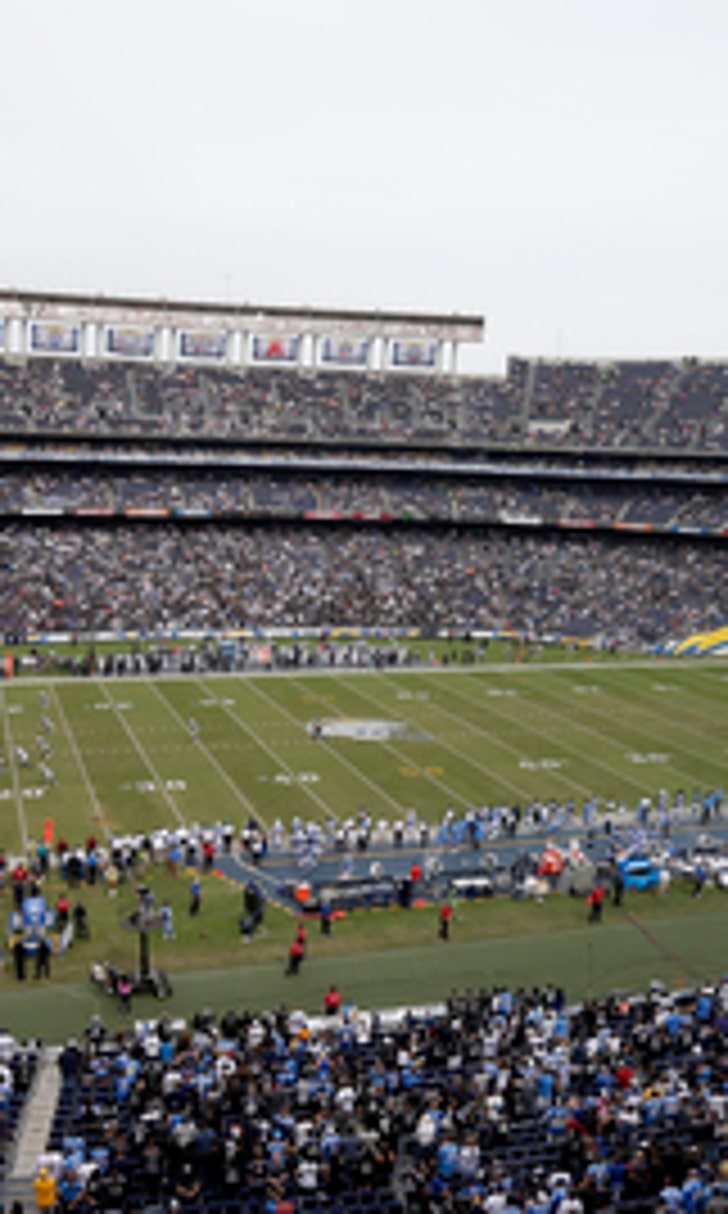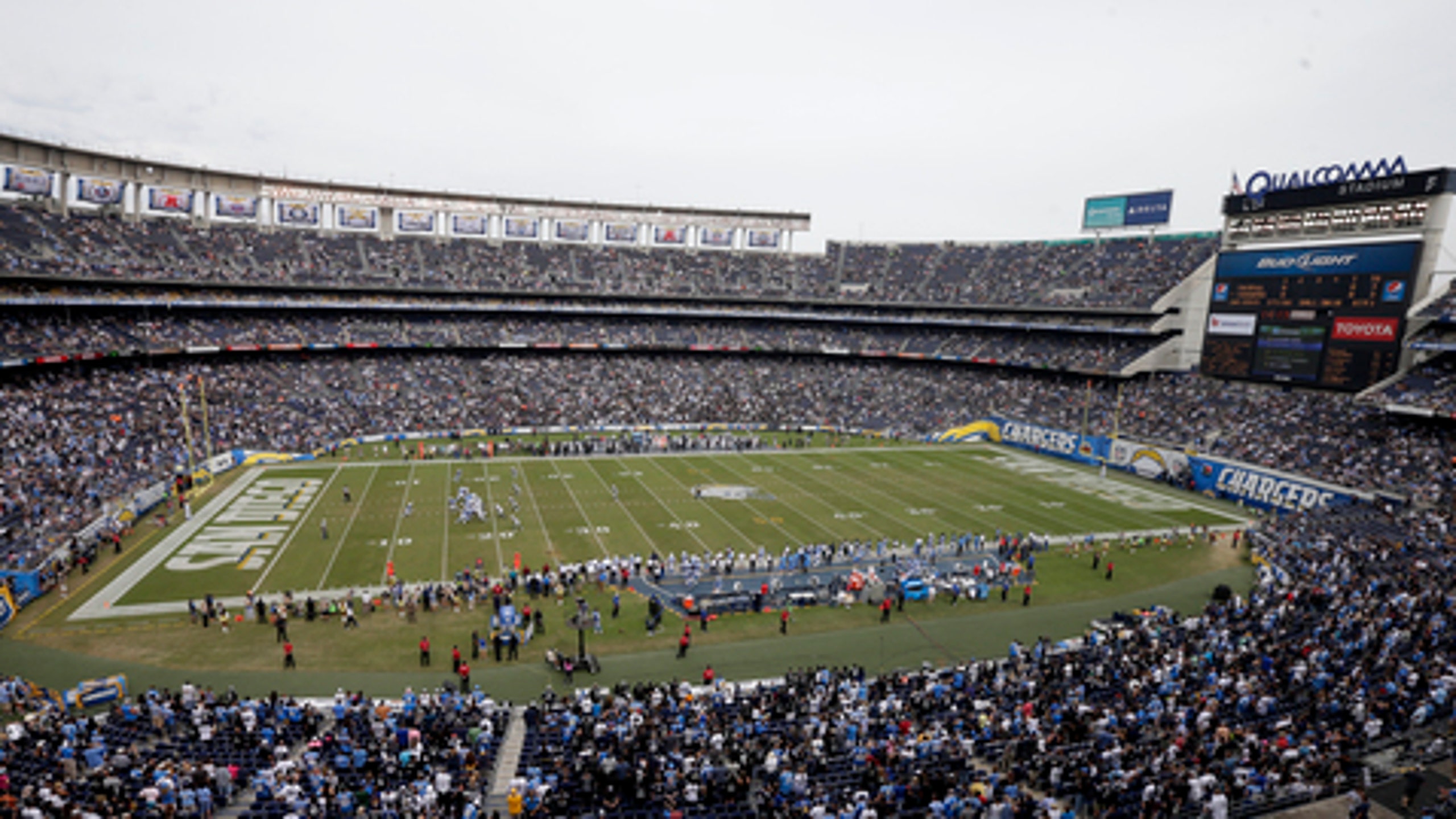 Logic and dollar signs will keep Chargers in San Diego for good
BY foxsports • January 30, 2016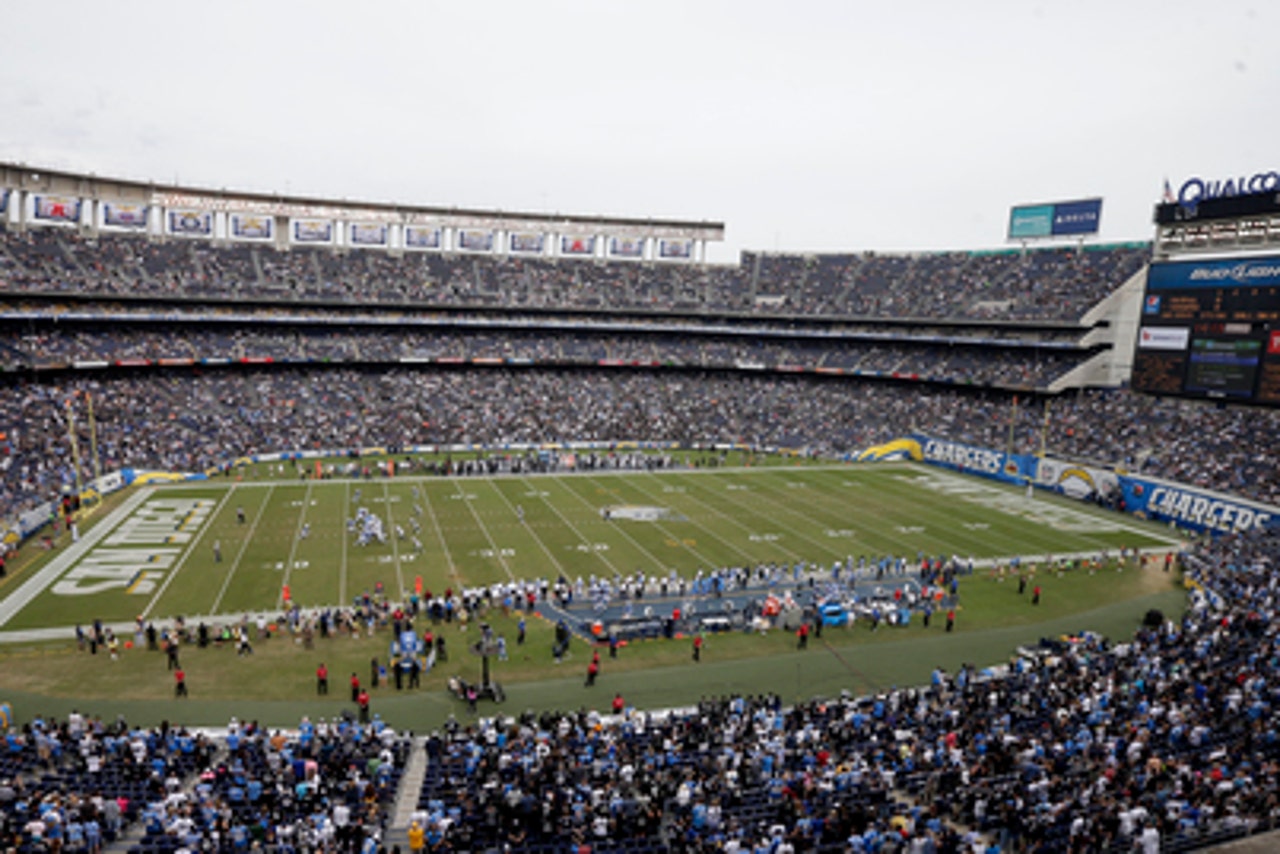 If the San Diego Chargers aren't coming to Los Angeles this season, they're not coming -- period.
Sure, the Chargers have an agreement in place with Rams owner $tan Kroenke that would make the franchise tenants inside the new stadium being built in Inglewood. The Chargers can exercise that clause until January 2017. The club also has purchased land in Orange County that would be used to house a new practice facility.
All of which are CYA steps in case something doesn't get done in San Diego and leveraging with local politicos to insure it will.
Chargers owner Dean Spanos will start to play nice with the locals once more. Advertising blitzes will help convince San Diego County voters to provide the corporate welfare needed to build a new stadium that would tether the franchise to the city for decades to come.
Spanos has no choice but to pursue this path after getting screwed by his peers earlier this month.
A committee of powerful owners in charge of overseeing the league's return to Los Angeles recommended a joint stadium proposal between the Chargers and Oakland Raiders in Carson rather than Kroenke's project. In the past, the committee has carried so much weight that its proposals are usually rubberstamped when voted upon by NFL teams.
Not this time, which speaks volumes about how much juice $tan possesses.
The Chargers were left with a scenario in which they would have to become Kroenke's stadium tenants after paying the NFL a $550 million relocation fee.
Spanos isn't that desperate --€" yet.
Saving the relocation fee and reaping the benefits that come with a San Diego stadium -- the advertising revenues and being the only NFL squad in town among them -- is far more appealing. If it weren't, Spanos already would be lighting celebratory cigars with $100 bills on Rodeo Drive rather than putting his franchise in the difficult spot of arriving in the Los Angeles market one season after the Rams will have built a huge head start in selling season tickets and sponsorship deals.
Spanos already has started trying to re-sod the Chargers' image locally after scorching so much earth while pursuing a move two hours north. In a question-and-answer session on the team's website, Spanos said the difference between trying to build a new stadium now compared to previous efforts over the past 14 years is the franchise and city leaders "being on a united front coming together for one specific purpose, one specific site (and) one specific proposal that we all agree on. We've never had that in the past and hopefully we'll get that.
"Once we have that, then we have something to tell the public about and they will make the ultimate decision."
We already know what Spanos decided. San Diego looks a whole lot better since $tan and his Rams moved to L.A.
---
---