National Football League
National Football League
Lions thrilled after ending road losing streak
Published
Dec. 21, 2010 1:00 a.m. ET

For the first time in more than three years, the Detroit Lions returned home with a victory.
The Lions snapped their NFL-record streak of 26 road losses Sunday when they beat Tampa Bay 23-20 in overtime, and although coach Jim Schwartz is trying not to act too giddy over the accomplishment, there was no denying the thrill Detroit felt when Dave Rayner kicked the winning field goal.
''It was exciting for the sideline. It was exciting, I'm sure, for the city. It was exciting for the players,'' Schwartz said Monday. ''It was a long time coming.''
Now, the Lions will work on a different sort of streak. They've won two games in a row - the first time that's happened since 2007. Before beating Tampa Bay, Detroit edged Green Bay at home 7-3 the previous weekend.
The Lions are 7-47 since a 6-2 start in 2007.
Detroit (4-10) has a long way to go before contending for the playoffs, but there have been signs all season that Schwartz and his players were making progress. The Lions have lost seven games by single digits, so perhaps they were bound to win some close ones eventually.
''We've talked about being battle-hardened and being in those situations,'' Schwartz said. ''Just like in some of our losses when we were unfortunate in some circumstances, we were fortunate in some circumstances in this one and we'll take it however we can get it.''
The Lions ended the road skid with their top two quarterbacks injured and their No. 3 playing through a sore shoulder. Drew Stanton took the snaps Sunday and led Detroit to a tying field goal on the final play of regulation. Rayner then won it with a 34-yard field goal in overtime.
''First time two in a row, first time away,'' defensive lineman Cliff Avril said after the game. ''I think we could have done this earlier in the season, but better late than never.''
Schwartz was particularly proud of the fact that the last two wins came against teams that will finish at least .500.
''Two weeks in a row we had teams (whose) backs were against the wall to win for their playoff chances,'' Schwartz said. ''I think it says a lot about our guys that they didn't back down from either of those situations. They've had some difficult things to deal with, some adverse things, and it would be easy for someone who lacks determination and lacks good character to go the other way in those situations, but our guys bowed up and played two games and had a lot of pride coming out with a win on both of those.''
Detroit heads to Florida again this week for another road game, this one against the Miami Dolphins. With Stanton now nursing an injured shoulder, Schwartz said the team would keep an ''open mind'' about its quarterback situation. Matthew Stafford has had his own shoulder problems, and Shaun Hill has missed time with an injured finger.
Running back Jahvid Best has also been banged up and carried the ball only six times against Tampa Bay, but Maurice Morris ran for 109 yards behind an offensive line that also held the Buccaneers without a sack.
Two of Detroit's offensive linemen, center Dominic Raiola and tackle Jeff Backus, have been with the Lions since the beginning of their careers in 2001. Stanton was particularly happy for them after the win.
''It is good to get a monkey off those guys' backs,'' Stanton said. ''Those guys give everything that they possibly have to this organization and haven't won as many games as they would have liked.''
---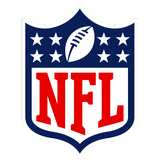 Get more from National Football League
Follow your favorites to get information about games, news and more
---