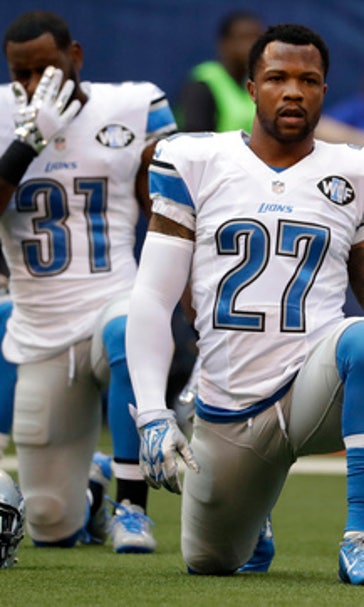 Lions' Quin stays away from alcohol to perhaps fuel streak
BY foxsports • October 12, 2016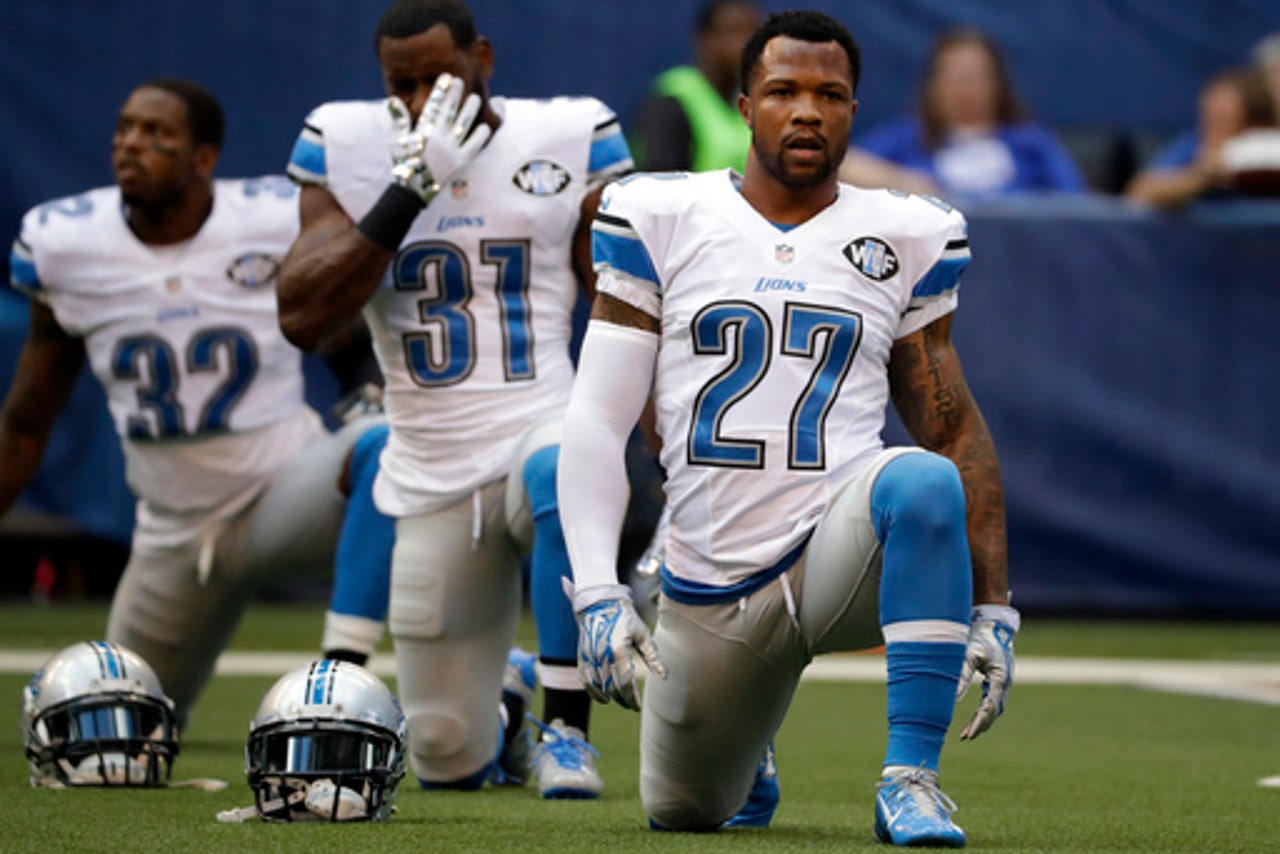 ALLEN PARK, Mich. (AP) Glover Quin says he stays away from alcohol during the season, drinks more than 200 ounces of water daily and some weeks, he'll allow himself to splurge and have one dessert.
The Detroit Lions safety lifts weights four times between games and participates in every practice, passing on the option of taking a day off here and there as eight-year veterans are able to in the NFL. Quin's regimen seems to be working very well.
He has started 105 straight games, the longest active streak by an NFL safety and the longest among his teammates.
''It's something that I do take pride in, especially now that the number has gotten pretty high,'' Quin said Wednesday.
''It's definitely something that I think about in the offseason, during the week and week to week. It pushes you. I want to play in all the games. More importantly, I would like to play in every play of every game. And to do that, you got to practice.''
Detroit (2-3) will play the Los Angeles Rams (3-2) on Sunday.
The Lions have made a lot of moves over the years that simply haven't panned out, leading to just two winning seasons since 2001.
Signing Quin as a free agent three years ago has been an exception. He has one interception this season, raising his total with the Lions to 15 to trail only Seattle's Richard Sherman since 2013.
He had an NFL-high seven interceptions in 2014, becoming the first Lion to lead the league in that category since 1967 when Lem Barney began his Hall of Fame career with 10 interceptions.
''He's impressive to watch,'' Rams coach Jeff Fisher said. ''I've got great respect for him. Week in and week out, he's just there.''
The last time Quin was not out there on the field was Dec. 6, 2009, when Houston was at Jacksonville. That was Week 13 of that season, a fact recalled correctly Wednesday by Quin as if the Texans' decision to leave him inactive in that game still bothers him.
''They said I had a concussion,'' Quin said. ''I didn't feel like I did, but they wouldn't let me play.''
Since then, Quin has started every game.
The 30-year-old Quin is in his fourth season with the Lions. He played for the Texans for four seasons, the last two at a new position. Houston drafted the Mississippi native out of New Mexico in the fourth round of the 2009 draft. After Quin made three interceptions in his second season at cornerback, he was moved to strong safety.
''We got a new D-coordinator, Wade Philips, and he liked more cover safeties,'' Quin said. ''I was always the guy who knew what was going on and was a communicative type guy.''
He still is.
Quin talked with reporters at his locker for more than 20 minutes Wednesday and that was not an unusually long conversation. On the field, he is often seen speaking to teammates to show and tell them what to do and where to be.
''He's been a great person to watch and learn from because of all of the experience he has,'' said 21-year-old cornerback Alex Carter, who is on Detroit's practice squad.
''As a young guy like me, it's amazing to see someone who has been in the league as long as he has and to see how hard he works every day. He understands what the offense is trying to do and how the defense works. He lets us see what his mind sees. In the film room, he may say, `When this is the formation, and the front is doing this and the back is doing that, and the end is crashing, you want to be here.' His football IQ is immensely high.''
And, Quin seems to think it is simply intelligent to choose not to drink during the season.
''If you drink on a Tuesday night and you come into work a little hungover, your workout in the weight room probably won't be as tough as my workout,'' Quin said, explaining his reasoning. ''Your focus in the meeting room probably won't be as good as my focus. Your stamina at practice probably won't be as good as my stamina.''
---
Online:
AP NFL website: www.pro32.ap.org and www.twitter.com/AP-NFL
---
Follow Larry Lage at http://www.twitter.com/larrylage and follow his work at http://bigstory.ap.org/content/larry-lage
---
---