National Football League
National Football League
Lions may take a cornerback at No. 10 in NFL draft
Published
May. 5, 2014 3:54 p.m. ET

ALLEN PARK, Mich. (AP) When it comes to the NFL draft, Martin Mayhew isn't the gambling kind.
''I don't think you reach down nine spots to take somebody because they play a particular position,'' the Detroit Lions general manager said Monday, three days before the draft in which Detroit picks No. 10 overall.
Yet his new coach, Jim Caldwell, sees some advantages to guys who take chances - such as one of the top cornerbacks in this crop, perhaps Justin Gilbert or Darqueze Dennard.
''A guy that's willing to be a bit of a riverboat gambler with a short memory because that's a spot where you're going to be left alone out there from time to time,'' Caldwell said.
Detroit does not seem to have a lot of glaring voids after signing receiver Golden Tate and safety James Ihedigbo this offseason. The floundering franchise fired coach Jim Schwartz after his fifth season with the Lions and then gave Caldwell a second shot to lead an NFL team.
Here are five things to watch as Detroit tries to bounce back into the playoffs after losing 21 games since playing in the 2011 postseason:
CORNERING THE MARKET: The Lions are lacking confidence at cornerback. Detroit does not know if veteran Chris Houston's foot and toe injuries, which are still nagging him from last year, are going to be a problem again. It also can't be sure recent picks at cornerback are going to pan out. Selecting a cornerback, perhaps Gilbert from Oklahoma State or Michigan State's Darqueze Dennard, would provide short-term and long-term relief at a key position in a division featuring quarterbacks Aaron Rodgers and Jay Cutler.
Caldwell called Gilbert a ''talented guy,'' when he visited the team recently and described what he's looking for in a cornerback.
''There are going to be a couple bad plays from great players in this league, so you've got to be able to forget that play, whether it was good or bad and get right back at it again,'' Caldwell said. ''But you've got to have the skill level in order to function out there.''
HELP WANTED: Mayhew maintained anyone who isn't a quarterback or a kicker in the first round, even though the Lions desperately seem to need that cornerback. He insisted the team's draft board will dictate who is taken in later rounds, too, not players who potentially fill voids on the depth chart. ''Besides a punter and a long-snapper, we're open to take any position,'' Mayhew said.
Seriously, though, Detroit does appear to need depth at defensive end, linebacker, safety and center. The Lions also have to come up with a kicker at some point to replace David Akers.
TAKE THE QB, PLEASE: Unlike some teams, the Lions are not targeting any quarterbacks because a lot has been invested in Matthew Stafford. That's why Mayhew will be rooting for franchises to select signal callers before Detroit is on the clock. ''I'd like to see six or seven quarterbacks go in the top 10,'' he said with a grin.
A RECEIVER AGAIN?: Yes, the Lions might take another receiver early in the draft. Detroit used first-round picks on receivers three straight years and four out of five, and only one panned out: Calvin Johnson. The four-time All Pro, selected No. 7 overall in 2007, will be joined by a Super Bowl-winning receiver (Tate) this season. Perhaps Texas A&M's 6-foot-5 receiver Mike Evans or Clemson's Sammy Watkins could come aboard if Detroit makes an aggressive trade up.
SUH IS STAYING: Detroit does not have to take a defensive tackle to attempt to replace Ndamukong Suh because he's not going anywhere, according to Mayhew. The general manager made unsolicited comments about Suh before taking a single question at his news conference Monday.
''We're not looking to trade him,'' Mayhew said.
The Lions are negotiating with Suh, who has one year left on his contract, but sound very confident he will be retained beyond 2014. ''The bottom line is, winning football games. Right?'' Mayhew asked. ''We're here to win football games. That's a guy that helps us do that, so I plan on Ndamukong being with us.''
---
AP NFL websites: www.pro32.ap.org and www.twitter.com/AP-NFL
---
---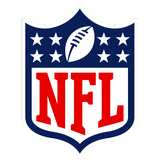 Get more from National Football League
Follow your favorites to get information about games, news and more
---