National Football League
National Football League
Lions impressive in preseason rout of New England
Published
Aug. 28, 2011 10:40 p.m. ET

Tom Brady stepped forward, pulled his arm back and was ready to throw deep - when Detroit's Cliff Avril slammed the New England quarterback to the turf from behind, knocking the ball loose.
It was only a preseason game, but Saturday night's 34-10 victory over the Patriots was everything the Lions envisioned when they started training camp with such high hopes.
Detroit overwhelmed Brady with an aggressive pass rush and raced out to a comfortable lead behind a terrific performance by Matthew Stafford. The Lions, who haven't had a winning season since 2000, delighted their home crowd and even earned some kind words from Bill Belichick after their emphatic win.
''There was good energy in the stadium tonight,'' the New England coach said. ''The Lions gave their fans a lot to cheer about - a lot for the fans to be energized here with. The team played very well. They handled us, easily, so I'm sure everybody here is excited about their performance, and they should be.''
The excitement began building in Detroit after the Lions won their final four games to finish last season 6-10. It was the first real sign of improvement for a team that went 0-16 in 2008, and Detroit is hoping to take another step this year now that Stafford is healthy. The former No. 1 draft pick played only three games last season and had surgery on his throwing shoulder, but he was nearly flawless Saturday, going 12 of 14 for 200 yards and two touchdowns.
Brady didn't fare nearly as well, thanks to Detroit's imposing defensive front. When he wasn't being chased by Ndamukong Suh, Brady was trying to avoid Avril, Corey Williams and the rest of the defensive line. Another sack by Avril in the second quarter left the Patriots in an embarrassing third-and-31 situation.
''That is what we want,'' Suh said. ''We want to continue to press the quarterback with everyone having their shot at any point in time.''
The Lions' powerful defensive line wasn't even at full strength Saturday. First-round draft pick Nick Fairley is still recovering from surgery on his injured left foot, and defensive end Kyle Vanden Bosch has been bothered by a sore shoulder and didn't play against the Patriots.
''We didn't have Vanden Bosch out there today - Kyle's going to be a big part of what we do. We didn't have Fairley out there today - he's going to be a big part of what we do,'' Lions coach Jim Schwartz said. ''Again, that's not just a front four. You can probably go front seven, front eight when you talk about our defensive line.''
Brady said the Patriots were eager to throw downfield, and he may have held the ball too long at times.
Brady did catch the Lions in a defensive breakdown in the second quarter, finding a wide open Wes Welker over the middle for a 44-yard touchdown. Detroit answered with a field goal, and Ricardo Silva intercepted Brady late in the half to set up backup quarterback Shaun Hill's 9-yard touchdown pass to Aaron Brown that made it 27-10 at halftime.
Belichick left Brady in to start the second half before finally pulling him. Stafford's night was long over by then. His passer rating in three preseason games - all wins - is 154.0. Perhaps most importantly, he's remained healthy, even after absorbing a big hit Saturday night when linebacker Jerod Mayo came charging across the line of scrimmage unblocked.
''I know there were a lot of people who kept asking about, `Do you want to see him take a hit?' No, not really,'' Schwartz said. ''Obviously, he was able to hang in there. ... He's played very well, particularly last year and this year when he's been on the field - we just have to keep him that way.''
---
---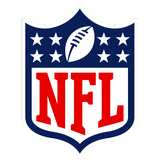 Get more from National Football League
Follow your favorites to get information about games, news and more
---